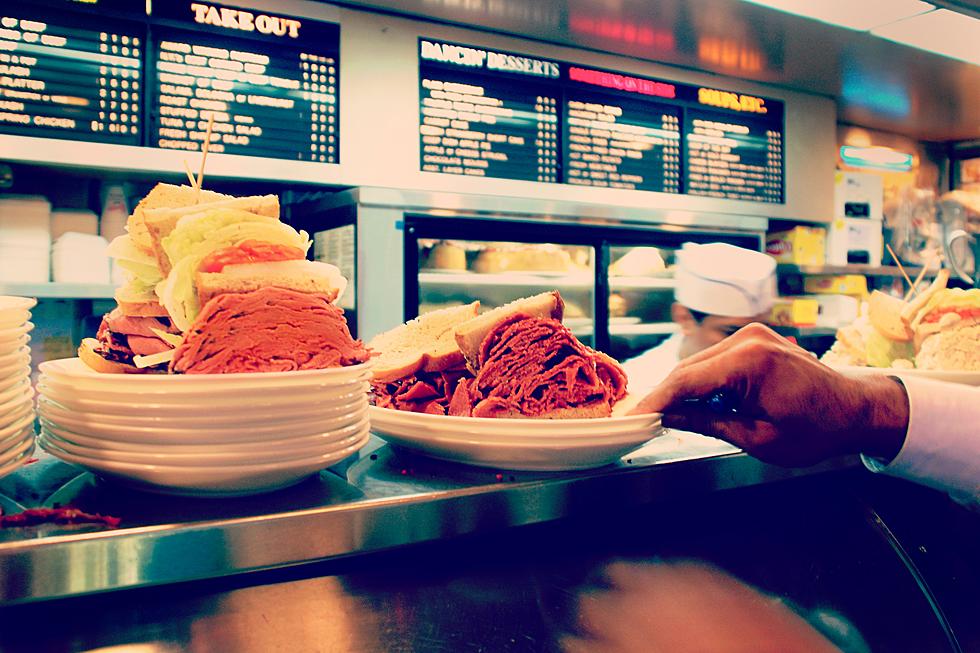 The Most Absolute-Delicious Comfort Food in New Jersey
Unsplash.com Tim Mossholder
So let's talk "pastrami". The definition of pastrami, if you are not familiar with it, is "Pastrami (Romania: pastrama) is a food originating from Romania usually made from beef brisket. Later recipes use lamb, pork, chicken or turkey." ~ Wikipedia
Is there a difference between pastrami and corned beef? According to Food Network, "Corned beef is made from the leaner flat brisket. Pastrami is made with point brisket, which contains more marbling and fat. Pastrami can also be made with other cuts of beef."
According to Cheapism, they found "the most bonkers-delicious comfort food" in every state including right here in the Garden State. "Pastrami on Rye" is the centerpiece of this location in Newark, New Jersey. "When your comfort-food dreams include heaping piles of pastrami and matzo ball soup, family-run Hobby's in downtown Newark is a top choice in a state where competition among delis is stiff. But the wide-ranging menu means you can also grab a burger or hot dog, poutine, mac and cheese, and even eggplant parmesan. Devils fan? There's a pre-game celebration before every hockey game and the Prudential Center is just a block away. Yes, the pastrami on rye is every bit as good as it should be, reviewers say; the corned beef is no slouch, either." 
We'd love to get your review of Hobby's Deli. They are located at 32 Branford Pl #2723, Newark, NJ 07102. Next time I go to a Devils game I am going to have to swing by Hobby's for a bite to eat.
LOOK: 20 American foods that raise eyebrows outside of the US
Stac



ker
compiled a list of 20 unusual and uniquely American foods that might raise eyebrows outside the U.S.
Offbeat adventures: Travel to the coolest hidden wonders in every U.S. state
Fuel your offbeat travel dreams.
Stacker
found the coolest hidden wonders in all 50 U.S. states (plus D.C.) using data from
Atlas Obscura
.
[WARNING: Under no circumstances should you enter private or abandoned property. By doing so you risk bodily harm and/or prosecution for trespassing.]
More From New Jersey 101.5 FM