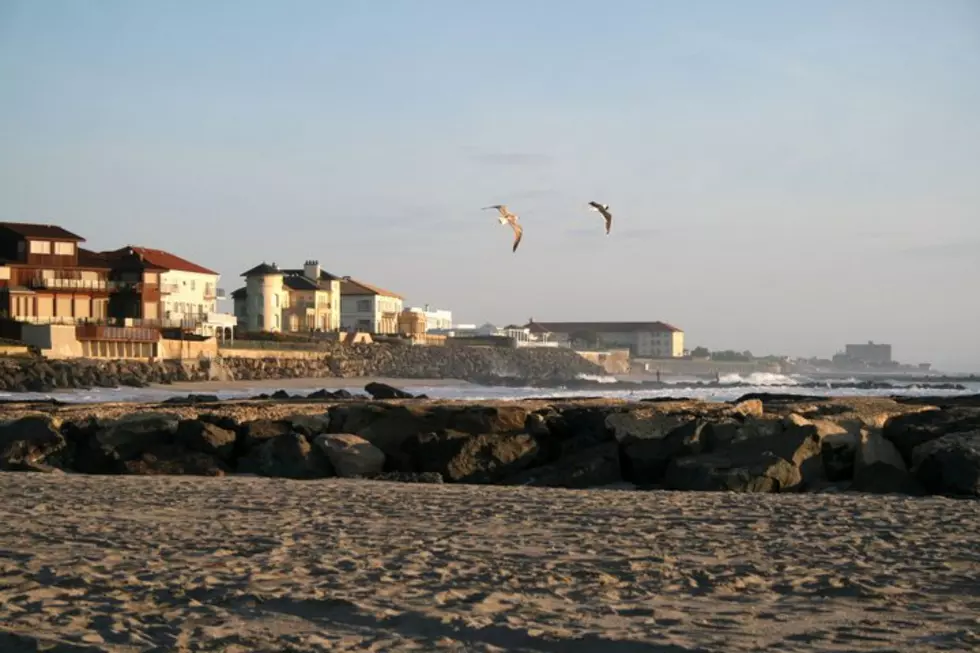 Jersey Shore vulnerable to flooding if Joaquin hits
(Toniann Antonelli, Townsquare Media NJ)
It's still too early to say if Tropical Storm Joaquin will move up the East Coast at the end of this week and bring heavy rainfall, strong winds, high surf, beach erosion and flooding to areas along the Jersey Shore.
It's possible, but some forecast models have the storm hitting North Carolina, or moving well out in the Atlantic Ocean before it reaches the Garden State.
According to Tony MacDonald, the director of the Monmouth University Urban Coast Institute, if Joaquin does wind up hitting New Jersey directly, there could be some areas that are vulnerable to flooding.
"I think we have a long way to go, but the state and the local towns have actually, working with the Army Corp of Engineers, have actually done a lot of work to rebuild our beaches so there is a lot of protection along the shoreline, probably more than before Sandy," he said.
Nevertheless, he said "probably we could do better, a lot of those beaches still don't have dunes, so we really do need to do maybe more in the future in building beaches and designing beaches in a more effective way."
MacDonald says some shore communities are counting on enlarged beachfront areas, not dunes, to protect them, but having dunes can really help to add another layer of protection.
He said while hundreds of homes have been elevated since Sandy, "we really haven't done a lot of buying out properties, so we still have a lot of real estate in New Jersey that's very vulnerable to storms."
"There's still a lot of exposure in the back-bay areas, cause we really have done  not that much about the back-bay flooding. A lot of storms don't just involve wave action, there's a lot of flooding when rain totals are higher," he said.
He also said shore communities are hopefully better prepared now than they were before Sandy, to evacuate if necessary, or shelter in place knowing they may lose power for an extended period of time.
Laura Connolly, a spokeswoman for the New Jersey State Police Office of Emergency Management says at this point, there is no way to know if there is going to be storm surge, how high wave action is going to be and what kind of flooding may or may not take place.
"But I can say we've done an incredible amount of work along the coast, not only from Sandy but past disasters we've had, including Irene," Connolly said.
She said communities that have participated in mitigation projects should be in better standing now than they were before Sandy.
"Anytime that you have increased protection, your odds are going to be better that you're mitigating against the loss of life and property," she said.
According to Connolly, if people are looking for information on how to get prepared for a significant storm  "they can go to our Facebook page."
More From New Jersey 101.5 FM