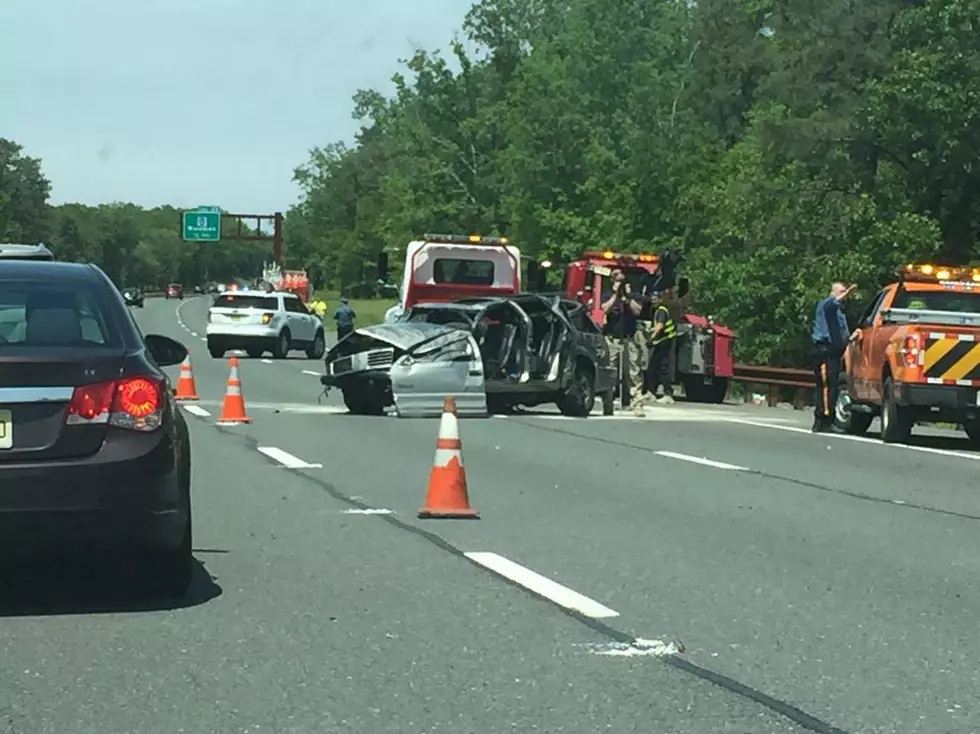 Shore traffic on Parkway slowed by overturned minivan
(Steven Fetcher)
BARNEGAT — It was a slow ride on the Garden State Parkway Sunday for those who ended their holiday weekend early as a major crash snarled traffic late in the morning into the early afternoon.
The driver of a mini van was taken via medical helicopter to Atlantic City Medical Center after their vehicle overturned around 11:40 a.m. between Exits 67 and 69 in Barnegat, according to State Police spokesman Trooper Laurence Peele.
The passenger was taken via ambulance to Jersey Shore University Medical Center. According to Peele, both were awake and alert when they were taken from the scene. All lanes reopened around 2:45 p.m.
In an effort to avoid the slowing traffic on the Parkway Peele said people were getting off at Exit 67 which caused more delays in Forked River and Lacey.
More from New Jersey 101.5: