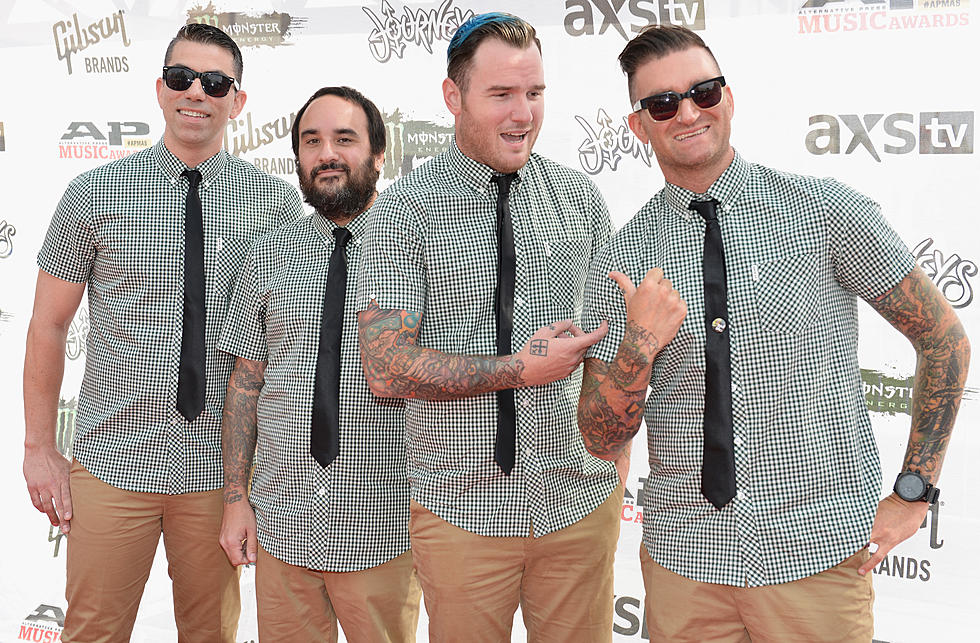 Pop-punk band New Found Glory playing rare performance near NJ
Getty Images
New Found Glory is one of the godfather bands of the pop-punk scene and even though you might not know their name, you have definitely heard some of their music.
The Florida-based band has been playing together since 1997 and has put out 13 studio albums, and 4 cover albums, and has had many songs on compilation albums.
They have toured with some of the biggest bands in the scene like Blink 182 and have played some of the biggest festivals in the country like the Vans Warped Tour.
They are currently on tour for their latest acoustic album and will be playing an extremely rare show on Broadway for one night only.
Live Nation made the announcement with support from Leanna Firestone. Tickets are on sale now to see NFG in the city that never sleeps at The Town Hall on March 18.
If NYC is not your thing or you just can't make that show, the band is kicking off the second leg of their tour and they will be making their way to the Garden State on March 17 in Red Bank at the Count Basie Center.
Unfortunately, it looks like the band is continuing the tour without lead guitarist Chad Gilbert (who was once married to Hayley Williams from Paramore).
Chad was diagnosed with a rare tumor that was removed, but remission didn't last long and he's been in and out of the hospital for a while now. He is currently going through another round of radiation and we hope to see him back out and on the road with his bandmates again.
Fans of NFG look forward to when one of their songs are at the top of this list. That means they left a great impression:
LOOK: 50 songs you won't believe are turning 50 this year
Every NJ celebrity with a star on the Hollywood Walk of Fame
The post above reflects the thoughts and observations of New Jersey 101.5's Morning Show Producer Kristen. Any opinions expressed are her own.
Questions, corrections, or comments? Send Producer Kristen an email at kristen.accardi@townsquaremedia.com or follow her on Instagram.
More From New Jersey 101.5 FM