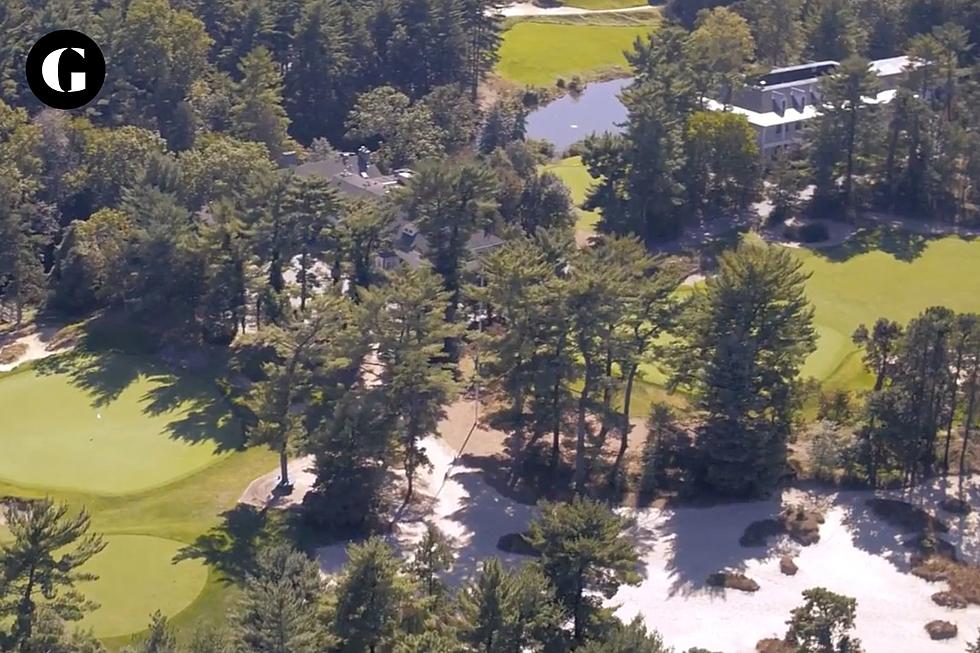 America's 'greatest' golf course, Pine Valley in NJ, settles gender bias claims
(Pine Valley Golf Club NJ via Golf Digest)
⛳ The NJ golf club has been ranked the best in America for years by Golf Digest
⛳ It started admitting women members in 2021, amid the state's investigation
⛳ Under the settlement, the club will also start publicly advertising job openings
---
New Jersey has reached a settlement with the ultra-exclusive Pine Valley Golf Club, about a year after the state filed a gender discrimination complaint against the Camden County course.
The renowned golf club that's over a century old only began admitting women as members in 2021 — before that, female guests could only play the course on Sundays, as previously reported by Golf Digest.
State Attorney General Matthew Platkin announced the settlement through his office's Division on Civil Rights, on the heels of Golf Digest again naming Pine Valley Golf Club as the country's "greatest golf course."
The 18-hole course on nearly 200 acres has been ranked first since 1985, according to the digest.
Under the settlement, the club agreed to end discriminatory practices in employment and housing, while also educating employees about discrimination law.
Pine Valley Golf Club to pay $200K: Half to female golfer scholarships
The Pine Valley club would pay $100,000 to the state, under terms of the settlement, while endowing another total $100,000 to two new scholarships.
Both scholarships would support female participation in golf — one through the J. Wood Platt Caddie Scholarship program for the benefit of women caddies' education.
The second scholarship would be through Rutgers University, benefitting members of the Rutgers women's golf team.
Pine Valley will wind down its residential aspect, under the settlement
The club's location "just below Clementon" is in Pine Hill — the neighboring community that Pine Valley merged with starting last year.
Before that, Pine Valley was its own borough with a population of less than two dozen.
From the club's start in 1918, only its members could own or lease homes in Pine Valley.
Additionally, women were not able to own houses on the Club's land unless they co-owned a house with a man.
As part of the new settlement, the club has been banned from restricting the lease of land or ownership of private houses based on gender or club membership status.
The club also would "no longer lease land for residential purposes or allow people to own homes on its property, subject to limited exceptions," according to state officials.
Based on a report by NJ.com, housing already appeared to be on its way to phasing out once the municipal merger was in place.
The municipal merger also officially brought two well-known golf courses into one community — as Trump National Golf Club Philadelphia is less than four miles away in Pine Hill.
Previously, that 18-hole course had been Pine Hill Golf Club, until being bought in 2009.
Pine Valley Golf Club pledges no gender discrimination in hiring
Previously, the club recruited workers primarily based on word-of-mouth referrals from the existing workforce — being mostly men, the club continued to be staffed almost exclusively by men.
At the time of the DCR's administrative complaint being filed in April 2022, women made up fewer than 4% of the Club's employees.
In its employee handbook — male club staff were previously banned from wearing earrings, and forbade employees from discussing their pay.
Under its new settlement, the Club has agreed not to discriminate "based on sex, gender, gender identity, gender expression, or any other LAD-protected class of people."
Pine Valley has been banned from its previous hiring practices — of primarily "word-of-mouth."
Instead, the club agreed to publicly post future job openings — and must advertise at least 75% of positions using at least two major online job posting websites.
The club also was restricted from stopping any employee from appearing, grooming, or dressing consistent with their gender, gender identity, or gender expression — and also can no longer restrict conversation about pay or compensation.
"The Division on Civil Rights continues to work tirelessly to end the abhorrent legacies of exclusion and misogyny," Platkin said in a written statement on Wednesday.
"New Jersey will not tolerate gender-based discrimination, and those who violate our laws will be held accountable," he added.
As part of its entry on Pine Valley Golf Club, Golf Digest did a drone-guide to all 18 holes of the esteemed course, seen below:
Erin Vogt is a reporter and anchor for New Jersey 101.5. You can reach her at erin.vogt@townsquaremedia.com
Click here to contact an editor about feedback or a correction for this story.
An amazing NJ restaurant in a historic building
If you've never been to Lambertville, you're really missing out on a true gem of a town in New Jersey.
And if you've never been to Lambertville Station you're missing out on a really great restaurant in a truly historic building.
It's housed in the building that acted as the Lambertville train station dating back to 1867.
The building and the town went through its tough times, but for the last 40 years, Lambertville Station has been serving diners in a casual upscale atmosphere with excellent food.
The menu consists of varied contemporary American favorites with plenty of options.
The food and the service are excellent and are a good fit for couples, families, and special occasions.
There is a first-class Inn on the property on the river across the parking lot if you want to stay over.
KEEP READING: See the richest person in every state
Offbeat adventures: Travel to the coolest hidden wonders in every U.S. state
Fuel your offbeat travel dreams.
Stacker
found the coolest hidden wonders in all 50 U.S. states (plus D.C.) using data from
Atlas Obscura
.
[WARNING: Under no circumstances should you enter private or abandoned property. By doing so you risk bodily harm and/or prosecution for trespassing.]
25 richest families in America
From coast to coast: The 20 best regional fast-food chains to try
From burgers to subs and even creamy milkshakes, these tasty fast-food chains, compiled by
Stacker
, are a must-try on your next road trip.
More From New Jersey 101.5 FM