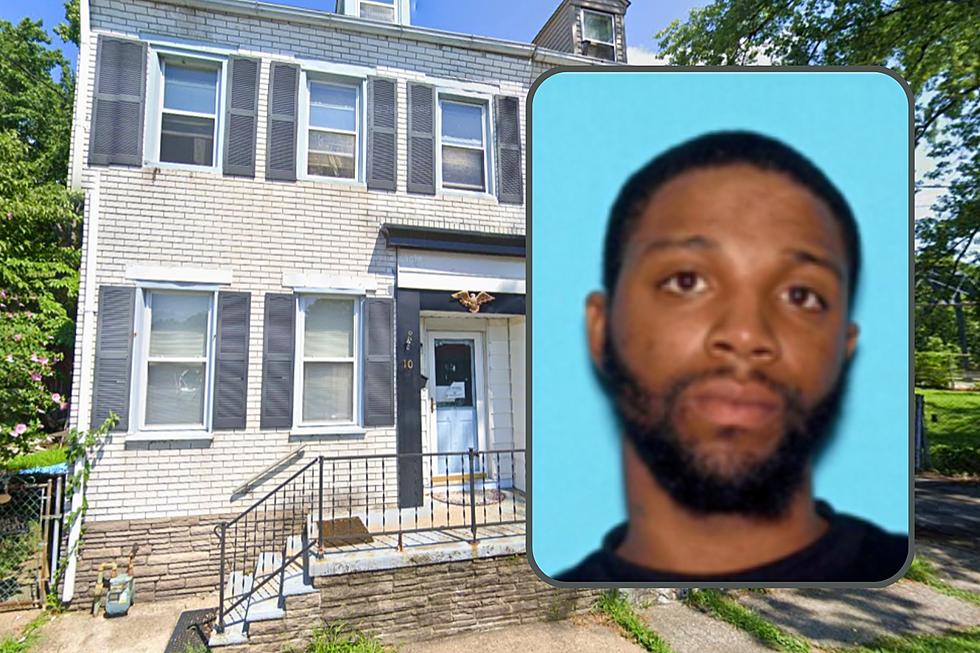 Phillipsburg, NJ man shoots woman, cop then kills himself, officials say
Al-Kabir Boone in 2014. (UCPO/Google Maps)
🚨 A Phillipsburg man shot a woman, a cop, and then himself
🚨 The suspected shooter had a history of arrests for assaults and drug offenses
🚨 Both the cop and female victim are expected to survive
---
PHILLIPSBURG — A police officer has been released from the hospital after a violent shooting involving a suspect with a history of criminal activity in Warren County's most populous town over Easter weekend, according to officials.
Gunshots rang out at 10 Hanover Street in Phillipsburg around 1:15 p.m., according to Warren County Prosecutor James Pfeiffer. A woman had been shot with a handgun three times. The sound of gunfire prompted calls to local police reporting that a man wearing a red hat and blue jeans was the shooter.
When police arrived at the scene, the suspect fired at the officers, according to Pfeiffer. Phillipsburg police Lt. Douglas Baylor, who has served the department for 24 years, was hit in the thigh while still in his vehicle. The gunman then turned the firearm on himself and ended his own life.
Authorities have identified the shooter as Alkabir Boone, 35, of Phillipsburg. New Jersey 101.5 has reached out to the prosecutor's office for confirmation after media reports indicated Boone and the female victim had a child together.
The woman was flown to St. Luke's Hospital in Bethlehem and was in stable condition after undergoing emergency surgery, according to Pfeiffer. She remained hospitalized as of Monday afternoon.
Mayor Todd Tersigni said on social media that he visited Baylor at the same hospital within hours of the shooting and that he was in "good spirits." Pfeiffer confirmed that the officer was released from the hospital later Saturday.
The shooting remains under investigation. Anyone with information is asked to contact the Warren County Prosecutor's Office at 908-475-6275.
Shooter has a history of criminal activity
Bakir has a criminal record dating back to 2008, according to state records. He was charged in October 2009 with aggravated assault for pointing a firearm at a person and sentenced to three years in prison.
After his release, Bakir was arrested in September 2013. The Star-Ledger reported that he was one of two men in a vehicle that fled police following a drug deal. Investigators found 10 bags of marijuana and a loaded handgun.
The Union County Prosecutor's Office then announced charges against 20 people including Bakir in April 2014 following a year-long narcotics investigation. Authorities said the group was operating a heroin ring out of several properties throughout the area.
Phillipsburg municipal court records show that Bakir was charged with simple assault for an incident in May 2022. The assault charge was later dropped and in March he pleaded guilty to resisting arrest.
Rick Rickman is a reporter for New Jersey 101.5. You can reach him at richard.rickman@townsquaremedia.com
Click here to contact an editor about feedback or a correction for this story.
Most affordable places to live in New Jersey
SmartAsset released a study analyzing the
most affordable places to live in New Jersey
. The eighth annual study weighed several factors, including taxes, homeowners' insurance, and home costs relative to the local median income.
Biggest NJ company layoff notices in 2022 and 2023
In some cases, workers may be offered back their jobs or transfers to different locations.
Here's a look at more than a dozen of the biggest announcements within two years.
Up or down? Average property tax changes in NJ in 2022
Below are the average property tax bills for every municipality in New Jersey last year.
The towns are listed from the biggest cut in the average bill to the highest increase. On the county maps, the deeper red color means a higher increase above 2% whereas the darker green signifies a smaller increase or a reduction.
Each listing also shows how the average tax bill is split among the county, school and municipal governments.
More From New Jersey 101.5 FM