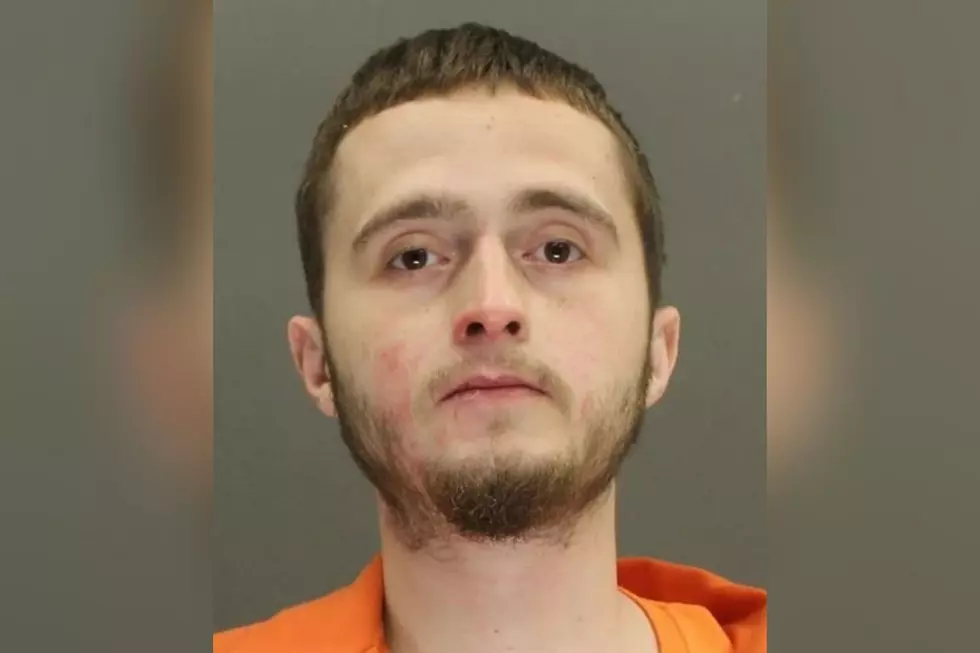 NJ man gets 22 years for setting fire that killed young dad he saw as 'romantic rival'
Newlin Evans IV
🔴 NJ man gets prison sentence for setting deadly fire last year
🔴 A 22-year-old man was killed and a relative hurt in the apartment complex blaze
🔴 Prosecutors have said motive was a romantic rivalry, in the convicted killer's view
A 23-year-old Burlington Township man will spend nearly the next half of his life in prison, serving time for setting a deadly fire last year.
Newlin Evans IV was sentenced Monday to 22 years in state prison for the April 2022 apartment complex blaze that killed 22-year-old Camryn Powell.
Powell had a baby with a woman that Evans had dated, as previously reported.
Evans pleaded guilty to first-degree aggravated manslaughter back in late January.
He must serve 85% of the sentence — or just under 19 years — before becoming eligible for parole.
Investigators said that Evans cut a window screen from a ground floor apartment, broke the window and threw material soaked in gasoline that he had lit on fire into the unit.
The blaze killed Powell, while also badly burning his 62-year-old father, according to 6ABC Action News.
Evans also suffered burns — though he fled the scene he was taken to Jefferson Hospital in Philadelphia for treatment.
He was arrested a month later in May 2022.
Report a correction 👈 | 👉 Contact our newsroom
LOOK: 20 of the biggest insects in the world
Stacker
compiled a list of 20 of the biggest insects in the world using a variety of news, scientific, and other sources.
How to pronounce these 20 town names in NJ
How many of these New Jersey municipalities and neighborhoods have you been pronouncing wrong?
LOOK: 20 American foods that raise eyebrows outside of the US
Stac



ker
compiled a list of 20 unusual and uniquely American foods that might raise eyebrows outside the U.S.
From coast to coast: The 20 best regional fast-food chains to try
From burgers to subs and even creamy milkshakes, these tasty fast-food chains, compiled by
Stacker
, are a must-try on your next road trip.
More From New Jersey 101.5 FM