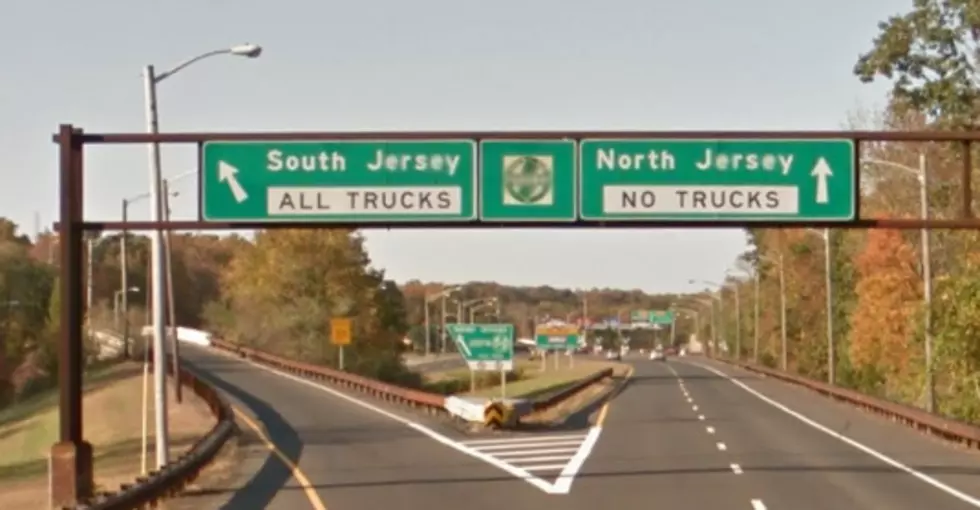 Not ready to call it a nor'easter, but end of week brings rain
Google Maps Street View
The above picture may resemble your drive on the Garden State Parkway today (by all means, take the North vs. South Jersey fight to the comment section), but things will cloud up in the next 24 hours and then become wet, once again, not long after.
Tuesday, as we've been saying for a while now, will be bright and sunny, with highs in the mid-50s. Those temperatures plummet again overnight, and as we head into the final day of February, lows will be in the mid-30s, but likely not all the way down to freezing.
On Wednesday, clouds increase during daytime hours, with a little spike in the temperature — possibly into the upper 50s. It's the cloud cover, however, that's going to signal what comes next.
Rain begins in the southwest part of the state on Thursday morning and spreads to North Jersey, wherever you think that is, by the afternoon. Highs should be in the lower 50s.
Now, you may have been reading or hearing from other sources that a nor'easter is on tap for Friday. I don't have the expertise nor the confidence to get on board with that just yet, but what I can tell you is that the rain from Thursday will spill over into a second day, potentially causing coastal flooding, beach erosion, and high surf at the Jersey Shore. Highs dip down into the 40s, with gusty winds.
And right now, the weekend looks OK.
If I hear something reliable about an official nor'easter designation (and it'll be just rain at that, not snow), I will update accordingly in Wednesday's forecast.
Meteorologist Dan Zarrow is on paternity leave and returns Tuesday, March 6. Patrick Lavery produces "New Jersey's First News" and is New Jersey 101.5's morning drive breaking news reporter.
More from New Jersey 101.5:
More From New Jersey 101.5 FM