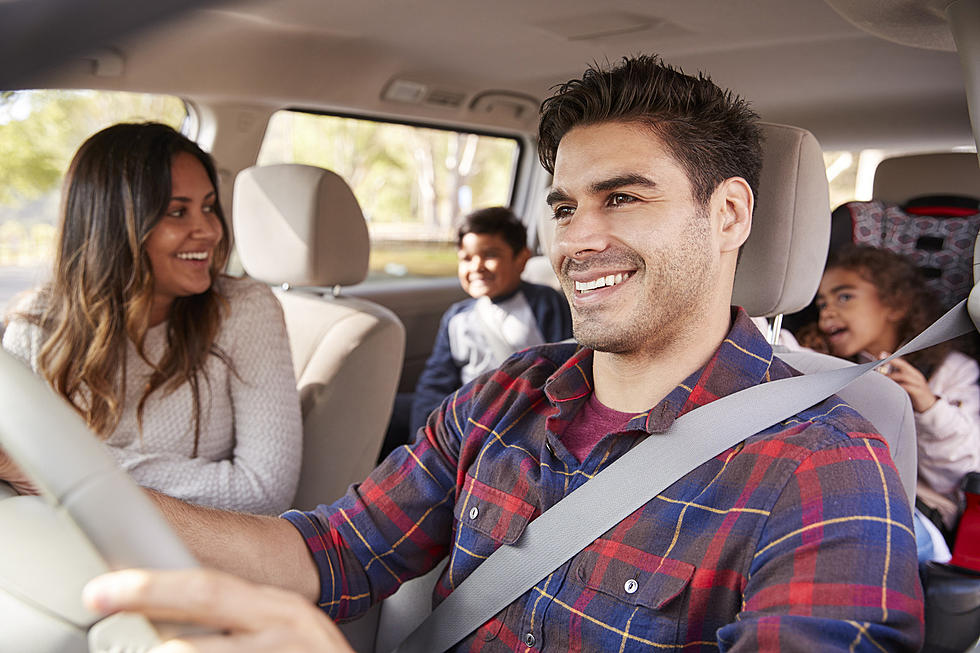 Idiotic NJ proposal gives special parking for families with kids (Opinion)
monkeybusinessimages
The New Jersey legislature is once again hard at work creating ideas no one needs.
When you go to a strip mall and see spots for disabled parking near the door, you can feel good about that. You know folks have to present medical proof to get their credentials and that they truly need the space.
Over the years some stores and malls on their own began extending special parking to other groups. Outside of my Lowe's in Flemington there's parking for veterans. I have no problem with that. Other places started putting in parking for expectant mothers. Some even have close parking for expectant mothers and/or parents with young children.
Again, no issue with that. But you know why? Because these businesses are deciding to offer these designations on their own. No government is interfering with their right to conduct business by telling them what they need to do.
Until now.
Now comes a stupid proposal in the Assembly that would mandate a retail parking lot of 100 spaces or more dedicate at least 2% of their spaces closest to the entrance (presumably right after disabled parking) to people with children up to 12 years of age.
Mandated.
One of the bill's sponsors, Assemblyman Reginald Atkins, says, "I don't see anyone with any good sense and that has children would push back."
Well you just met one, pal. I have four kids, ages 18, 16, 7 and 6, and enough 'good sense' to know I don't need this. Why? It's the government getting in the way of private business once again.
And hey, Reggie, buddy, I know you'd think I should love this bill because my two little boys both have autism and have to be watched like a hawk so they don't elope. But guess what? That's my job. That's my cross to bear. Not the owners of the strip mall. And I've been holding their hands and getting them from point A to point B just fine. I didn't ask for your help.
Oh, and of course the Motor Vehicle Commission gets tasked in this legislation to come up with an appropriate fine for cops to write tickets to people who would park in the kids spot who don't have kids.
Which brings up an interesting question. What if the 12 year old waits in the car? Which for parking and walking purposes would be the same as having no kids. Does the driver still get to use the spot? Or this…how are they going to know the age of an 11 year old versus a 13 year old? Last I checked they're not carrying i.d..
This is just another legislative waste of time and inexcusable considering the many serious problems New Jersey is facing. I'm not a betting man, but if I were I'd put up a hundred dollars that says no one when asked what's the biggest problem in New Jersey will come out with "I can't park close enough to the door when my 10 year old is with me."
Opinions expressed in the post above are those of New Jersey 101.5 talk show host Jeff Deminski only.
You can now listen to Deminski & Doyle — On Demand! Hear New Jersey's favorite afternoon radio show any day of the week. Download the Deminski & Doyle show wherever you get podcasts, on our free app, or listen right now.
Click here to contact an editor about feedback or a correction for this story.
Weird things NJ taxes - and some they don't
In general, New Jersey assesses a 6.625% Sales Tax on sales of most tangible personal property, specified digital products, and certain services unless specifically exempt under New Jersey law.
However, the way the sales tax is applied in New Jersey sometimes just doesn't make sense.
New Jersey puts out an itemized list for retailers that spells out what is, and what is not, taxed.
Perhaps because this is New Jersey, there are some bizarre and seemingly contradictory listings.
25 True Crime Locations: What Do They Look Like Today?
Below, find out where 25 of the most infamous crimes in history took place — and what the locations are used for today. (If they've been left standing.)
50 Most Popular Chain Restaurants in America
YouGov investigated the most popular dining brands in the country, and Stacker compiled the list to give readers context on the findings. Read on to look through America's vast and divergent variety of restaurants—maybe you'll even find a favorite or two.
More From New Jersey 101.5 FM