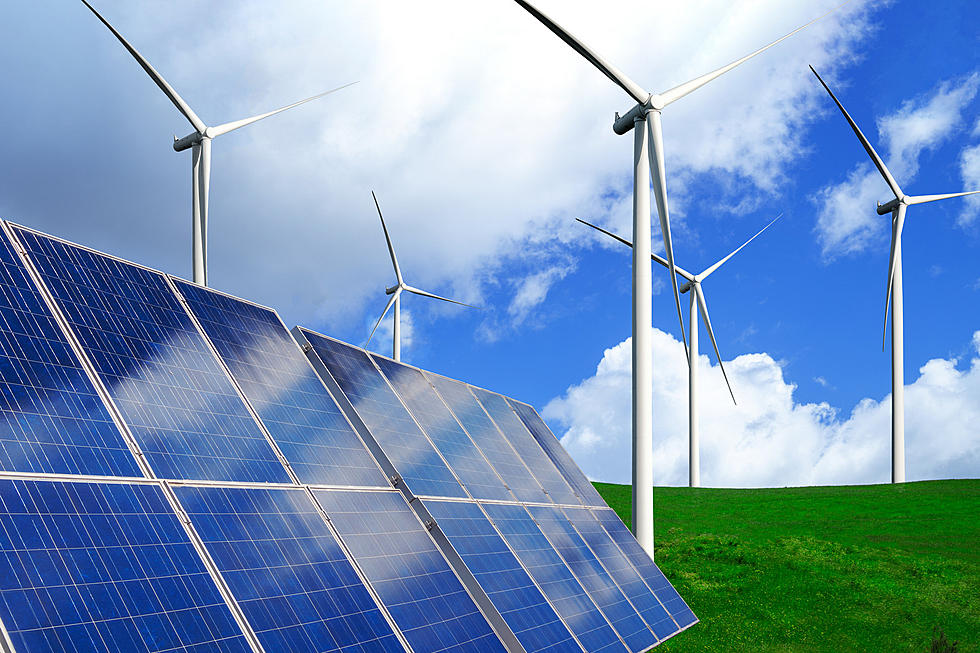 NJ lawmaker: We need more than wind and solar to save money
Blue Planet Studio GettyImages
⚫ Lawmaker says residents can't afford Gov. Murphy's energy agenda
⚫ He says only having electric power could be catastrophic
⚫ His plan calls for a diverse energy master plan
---
Gov. Phil Murphy has put forth an accelerated plan to convert the Garden State to 100% clean energy by 2035.
Some lawmakers believe this is not only unrealistic but also dangerous.
State Senate Republican Leader Steven Oroho, R-Sussex, has introduced what he calls a common sense measure, S3684, dubbed the Energy Security and Affordability Act, to ensure New Jersey is powered by reliable, diverse and affordable energy sources and not just electric.
What his plan includes
His legislation would require the state's Energy Master Plan to factor in:
• The energy needs, supplies, and reliability in all geographic areas of the state
• The use and development of diverse energy generation sources including, but not limited to, solar, wind, nuclear, hydrogen, natural gas, and renewable natural gas to assure a reliable and sufficient energy supply
• The affordability of energy generation, transmission, and distribution to ratepayers
• The prioritization of in-state energy generation, to the extent practicable and feasible to minimize subsidies for out-of-State energy generation
• The use of incentives, rather than mandates, when feasible, to increase consumer transparency and choice
The measure also calls for limiting intermittent energy sources, such as wind and solar, to 50% of the State's energy generation portfolio.
"Even if we have wind and solar, and even if it gets to be economical, it's an intermittent energy source so there needs to be other power sources as well," Oroho said.
He says only having electric could be catastrophic
Oroho said having diverse types of energy is critical because if we only had electric during Superstorm Sandy, "it would have been a major catastrophe if people weren't able to get to work because they couldn't plug in their cars."
He pointed out the governor wants to quickly and aggressively switch over completely to electric appliances, heating equipment and EVs, but that's going to be incredibly expensive.
"We know that going all electric for about 10,000 different commercial schools, hospitals and stuff like that is going to be about $2 million apiece, that's $20 billion."
Could the grid be expanded quickly to handle an all-electric state?
The grid is already a shaky mess
Oroho said grid capacity is already a major concern because the system is stretched very thin.
"Just over this past holiday season when it got really cold, the BPU had asked people not to plug in their electric cars because they were afraid there wasn't going to be enough energy for everybody to heat their homes."
He said it's great to have renewable energy goals "but let's make sure that they're affordable, they're practical and make common sense, and people understand it."
David Matthau is a reporter for New Jersey 101.5. You can reach him at david.matthau@townsquaremedia.com
Click here to contact an editor about feedback or a correction for this story.
2023 Seaside Heights Polar Bear Plunge
Photos from the 2023 Seaside Heights Polar Bear Plunge, which raised $2.5 million for the Special Olympics New Jersey.
More From New Jersey 101.5 FM