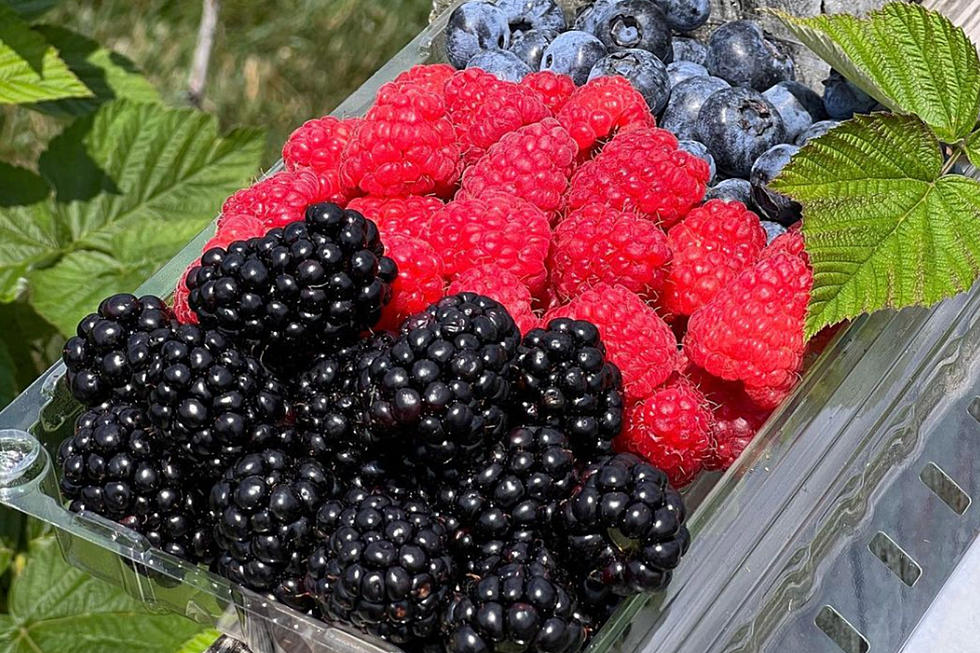 NJ farm with tons of activities makes the perfect family day
Via Happy Day Farm on Instagram
I love farmers, and that's why I always try to support and promote agritourism. It's a way for farmers to supplant their farming business and keep the money coming in all year round.
Since we're the Garden State, agritourism is big and getting bigger. And there's a farm in Manalapan that has become so popular with New Jerseyans that it's a must-visit for everyone. And a great summer family day.
Appropriately named, Happy Day Farm is the perfect day to ensure a happy day for all visitors, kids and adults alike.
This farm oasis awaits you with so many activities and beautiful fruits and flowers.
There is so much to do at Happy Day Farm and according to their Instagram, here is just a partial list of what you can see and do there:
It's lavender season, so you'll enjoy beautiful fragrant lavender. Spend the day wandering through the lavender garden and enjoy the scent, especially their special variety of lavender named "Phenomenal." It's a perfect place for photo ops and the farm encourages you to bring your camera and take plenty of photos.
U-Pick raspberries and blueberries are available now through August 12th. And you've never tasted a blueberry till you've had a fat juicy Jersey blueberry.
You can stop by the Happy Day General Store and pick up some local honey and pure maple syrup. Then, you can feed the friendly goats and chickens, take a tractor ride to the flower house, stop by the paintball gallery for an action-packed paintball war and enjoy some fresh squeezed lemonade and shaved ice.
If you're a fan of sunflowers and zinnias, their season is here!
Here are their hours:
Wednesday-Friday: 10 am to 5 pm
Saturday: 10 am to 7 pm
Sunday: 10 am to 5 pm
But remember, the last ticket is sold 1 hour prior to closing
Happy Day Farm is located at 106 Iron Ore Road, Manalapan, NJ
For updates on the farm happenings, and more information, check out their Instagram or their website.
A day at Happy Day Farm is going to be an amazing cherished memory. According to Happy Day, "Farm life is the good life."
Allaire Community Farm in Wall Township, NJ
Allaire Community Farm introduces animals to families of special needs kids and veterans suffering from a variety of physical and mental disabilities.
This has to be the best farmers market in New Jersey
If you're looking for a great farmers market, you have to visit the Summit Farmers Market. This year they have over 50 vendors, offering a large selection of great produce from various local farmers, lots of specialty foods and more. There is also plenty of free parking. My dog and I went for a visit last week and took pictures of what they have to offer.
Vendors Not Pictured:
Adventure Kitchen
Angel Planet Foods
Anita's Baked Wonders
Bull 'N Bear Brewery
Fit Fed Puppy
Foraged Feast
Hummus Boss
Jana's Jammy
Java's Compost
Kariba Farms
Louis Organics
Luxx Chocolat
Made with Clay
Mangalitsa
Our Woods Maple Syrup
Roaming Acres Farm
Spice Sisters
Stefan's Polish Foods
Sustainable Haus
Valley Shepherd Creamery
WoodsEdge Farm
The Summit Farmers Market will be open every Sunday, from 8 a.m. to 1 p.m. and will last until November 20th. The market is located at Park & Shop Lot #1 on the corner of DeForest Avenue and Woodland Avenue.
Below are photos of some of the local vendors joining the farmers market this season:
Opinions expressed in the post above are those of New Jersey 101.5 talk show host Judi Franco only.
You can now listen to Dennis & Judi — On Demand! Hear New Jersey's favorite best friends anytime, anywhere and any day of the week. Download the Dennis & Judi show wherever you get podcasts, on our free app, or listen right now.
More From New Jersey 101.5 FM