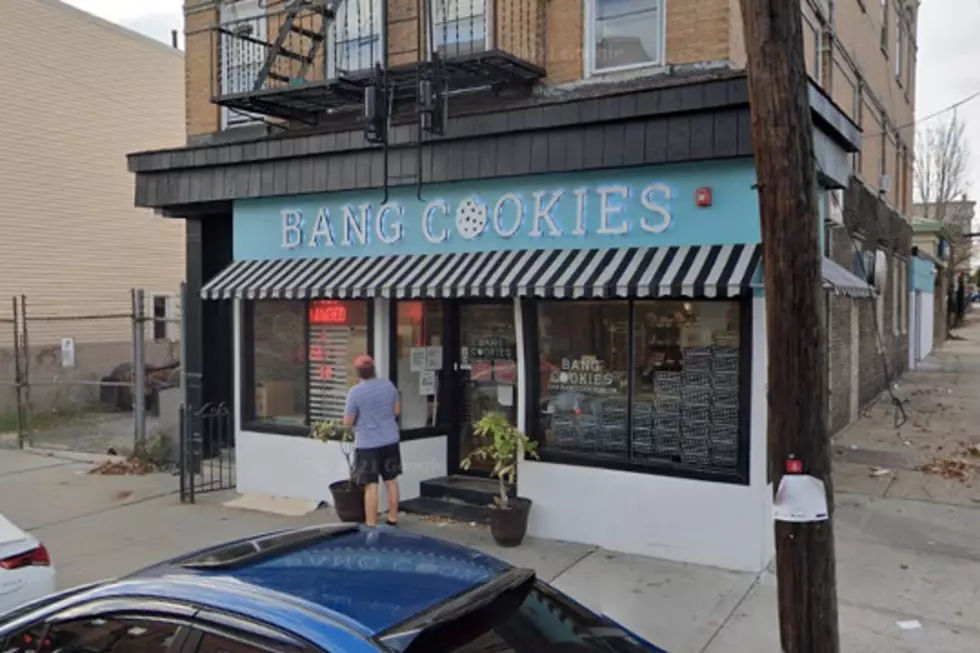 New Jersey's Asian-owned businesses you can support
Google Maps
Since the start of the pandemic, Americans' attitudes towards Asian-Americans have worsened, and as a result Asian owned businesses are struggling. I don't know about you, but it's hard for me to sit back and watch any group be maligned and attacked the way Asians have been in this state and everywhere else across the country. It's sickening.
As a Jew who has had to watch my community being attacked senselessly, I feel such empathy for these people and think it's important to bring awareness to the plight of the Asian community right now. In situations like these, it can often feel so difficult to come up with a way to help—to show that you are truly an ally and a good citizen, and just a caring, compassionate human being.
Well, here's a simple way. A great way to show support is to shop from these affected small businesses.
A quick scroll down Instagram showed me that there are so many great businesses in New Jersey that are Asian-owned. And there are a lot of accounts who list Asian-owned businesses as a way to rally for the community's help.
Each of these businesses has their own unique story and journey that, as far as I'm concerned, needs to be saved. I picked just a few of the many thousands of businesses in New Jersey that are Asian owned and I encourage you to support them to help them thrive during these difficult times.
Kiky Jewelers, Fort Lee
Kiky Jewelers has been in business for over 30 years, creating the most beautiful, handcrafted jewelry in New Jersey. Not only do they accommodate whatever jewelry needs you may have, but they are known for their amazing and fair prices. Customers return to Kiky for the fast and friendly quality of service, and also love maintaining friendships with the owners, who aim to please customers for many more generations.
Project Sculpt, Hoboken
Body Sculpt is the place to go if you are looking to receive legitimate fitness training. They specialize in body transformation and provide customers with a unique experience as they provide them with meal plans in addition to personal training. Project Sculpt's main goal is for clients to exit their comfort zones and reach goals that were never before imagined. They have brought a sense of community and family to the busy city of Hoboken.
Hoboken Dog Grooming, Hoboken
Erica Li is a dog groomer at Hoboken Dog Grooming and is loved by families all across the state of New Jersey. She has been grooming dogs for the past 10 years and is known for having a unique bond with all animals. Clients say their dogs return from the groomer relaxed rather than bothered from the experience of a bath and grooming.
Bang Cookies, Jersey City
Bang cookies is where people in North Jersey go for unique and amazingly delicious cookies that are baked only with organic ingredients. People have driven from all over the state to taste the delicacies offered at Bang. The bakery was founded by George Kuan in 2016 and it's become a Jersey City staple. They also deliver in Hoboken and Jersey City.
The post above reflects the thoughts and observations of New Jersey 101.5 talk show host Judi Franco. Any opinions expressed are Judi's own.
LOOK: Stunning vintage photos capture the beauty of America's national parks
Today these parks are located throughout the country in 25 states and the U.S. Virgin Islands. The land encompassing them was either purchased or donated, though much of it had been inhabited by native people for thousands of years before the founding of the United States. These areas are protected and revered as educational resources about the natural world, and as spaces for exploration.
Keep scrolling for 50 vintage photos that show the beauty of America's national parks.
More From New Jersey 101.5 FM