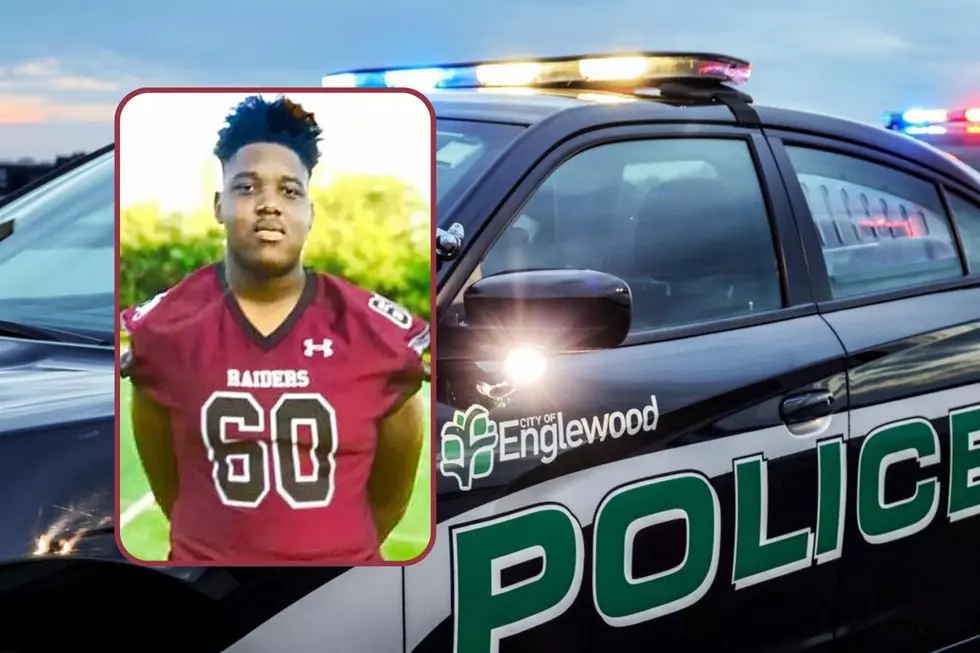 Man stabbed 3 victims before fatal Englewood, NJ police-involved shooting, AG says
Bernard Placide. (Jonathan Laurince via Facebook/Englewood police)
ENGLEWOOD — A 22-year-old man had stabbed three people and had a knife when he was fatally shot by police responding to a domestic violence call, according to the Attorney General's Office.
Bernard Placide, of Englewood, was killed on Sept. 3, Attorney General Matthew Platkin said in a statement. Luana Sharpe has been identified as the officer who shot Placide.
Posts on social media have identified Placide as a former football player at Dwight Morrow High School in Englewood. Placide graduated from Dwight Morrow in 2018.
According to Platkin, Englewood cops were called to a home on West Englewood Avenue around 8:12 a.m. on Saturday. The 911 call reported a domestic violence incident involving a man with a knife and a stabbing.
Officers found three stabbing victims at the scene. Platkin said they then went inside the home and found Placide holding a knife.
During the confrontation, one officer discharged his taser. Sharpe then fired her weapon once and hit Placide, according to Platkin.
Placide was pronounced dead at 9:17 a.m., Platkin said. Authorities noted a knife was found at the scene.
The three stabbing victims were treated at a nearby hospital and have since been released.
An investigation into the shooting is ongoing. By law, the AGO must investigate any death involving a law enforcement officer.
Rick Rickman is a reporter for New Jersey 101.5. You can reach him at richard.rickman@townsquaremedia.com
Click here to contact an editor about feedback or a correction for this story.
How New Jerseyans remember 9/11
Each State in America and Their Favorite Type of Cereal...
More From New Jersey 101.5 FM