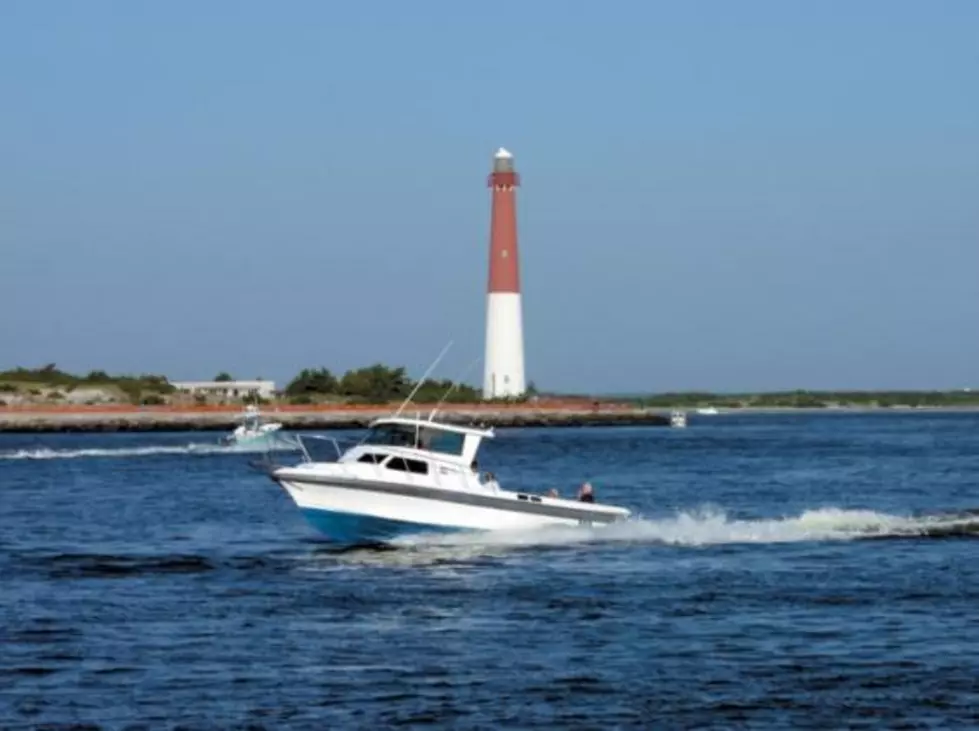 Long Beach Island: The coolest things to do in this beautiful shore town
VisitNJ.org
Long Beach Island is one of the great family destinations of the Jersey shore. LBI, as it is known, is an 18-mile stretch that has something for everyone. From the nightlife of Beach Haven to the family atmosphere of Ship Bottom, if you're planning a summer vacation, look no further than LBI.
If you're heading to LBI this summer, you won't be wondering "what will I do there?" You'll more than likely find yourself saying, "How can I fit in everything I want to do before I leave?" Here are some suggestions to get you started.
---
Have a fun night out
One of the coolest places in LBI, Joe Pop's Shore Bar & Restaurant is in the heart of Ship Bottom, right on the main strip of Long Beach Boulevard. Joe Pop's has a great atmosphere day or night. Whether you're going to get some food and drinks after being on the beach or your taking in one of Jersey's great bands at night, there's always plenty of fun at Pop's.
Nardi's Grill and Tavern is a mainstay of the bar scene on Long Beach Island. Nardi's is open for breakfast, lunch and dinner and boasts some of the most fun for nightlife as well. Planning on having some drinks? Nardi's legendary pink bus will give you a ride to and from the bar to pretty much anywhere on the island so everyone can have fun!
Everyone loves a good local bar. The Hudson House on 13th Street in Beach Haven is a great example of that. The Hudson House is a much more of a local hangout than a tourist destination. If you want the real feel of the Jersey Shore life, you'll be going to the Hudson House for a few drinks.
---
The food is 'shore' to please
Tucker's Tavern is a cross between an American Tavern and English Pub with some absolutely outstanding food and drinks. Whether you prefer to dine indoors near their beautiful fireplace or sit outside and watch the sunset over the bay, Tucker's Tavern is a fantastic dining experience.
Ready for some wings? You haven't tasted wings until you've been to the "Chegg,"  as it is known. These are some of the best you'll find anywhere and it is right here in Beach Haven.
If you get a craving for food late, not a problem. Chicken or the Egg is open 24/7 during the summer. Chegg are about more than just wings also, as they are also known for their award-winning breakfast menu as well!
Ship Bottom Shellfish is a must-try place for any seafood fan. Family-owned and operated since 1981, SBS started out as a small take-out venue that eventually grew into a family-style relaxed restaurant. The eatery even has its own fish market.
Originally lit in 1859, Barnegat Light House or "Old Barney," offers a beautiful view of Barnegat Bay and Long Beach Island. Those that love scenic views will enjoy marveling at the beautiful landscape. The lighthouse is open (weather permitting) daily from 10 a.m. to 4:30 pm and there is a $3 fee to enter for adults, $1 for kids ages 6 to 11 and children under 5 are free from Memorial Day to Labor Day.
Afraid of heights but would still like to see the view? You can catch the view from down below thanks to the four cameras that transmit views. For those that want to learn more about the lighthouse, you can also visit the Barnegat Lighthouse Historical Museum.
Want to hit the waves? Long Bach Island boasts over 21 dedicated surfing beaches with 18 surf shops, including the legendary "original" Ron Jon Surf Shop as you enter onto the island itself.
Not an experienced surfer but willing to learn? You can even take lessons at one of the Faria's Surf Shop locations or at LBI Surfing as well!
Kids Corner
Looking for some fun for the kids? Fantasy Island is a great place full of rides and games! There is plenty of activities to keep the little ones busy including rides for smaller and bigger kids, boardwalk style games and indoor games.
Thundering Surf Waterpark
Want to beat the heat this summer? The Thundering Surf Waterpark will get you cool and provide the family with plenty of fun in the process.
Whether you want to grab a tube and relax down the lazy river or you'd rather have some excitement on one of 8 whirling water slides, there is plenty of water fun for everyone. If you're more on the adventurous side, you can try to see what riding a wave is like on their Flowrider.
When you're all done having fun in the water, towel off and take the family for a fun game of Adventure golf. 
What are you favorite places and things to do in Long Beach Island? Let us hear about it @NJ1015 on Twitter or in the comment section below.
More From New Jersey 101.5 FM