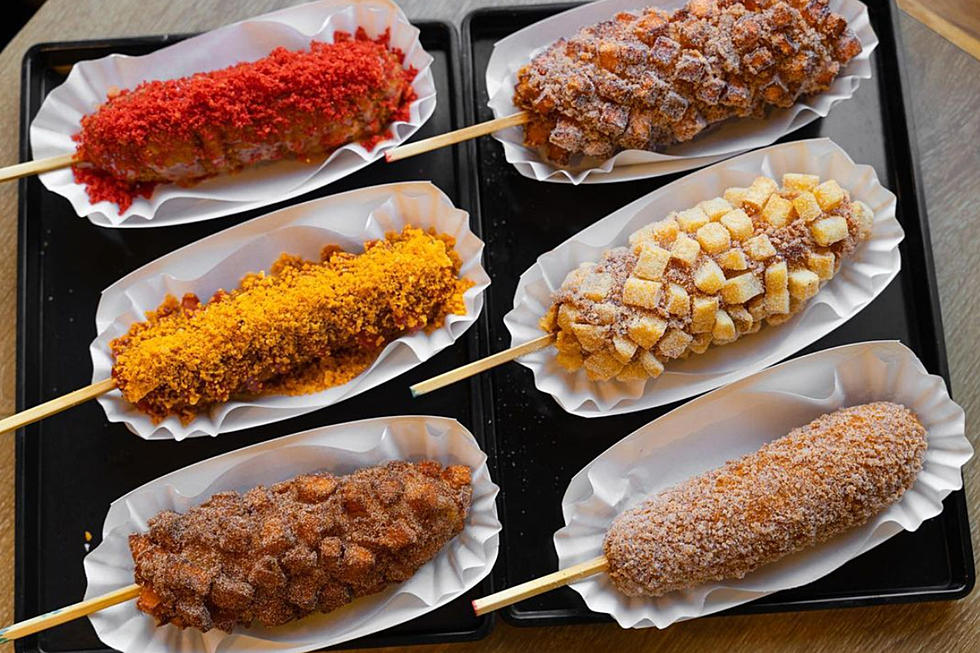 Korean TikTok hit Kong Dog coming to NJ and people are psyched
Via kongdongus on Instagram
In recent years, Americans have embraced various aspects of Korean culture, including K-pop music, Korean cuisine, Korean skincare products, K-dramas, and Korean fashion.
Korean beauty trends like "glass skin" and "7-skin method" have also gained popularity in the U.S.
And even though here in NJ, we have every possible ethnicity represented in terms of food, Korean cuisine stands out. It's become increasingly popular in the U.S. in recent years, and NJ is no different, with many dishes gaining a dedicated following.
Some popular Korean foods in NJ include Korean fried chicken, bulgogi (grilled marinated beef), bibimbap (a rice bowl topped with various vegetables and meat), and kimchi (spicy fermented cabbage).
Korean street food like kimbap (rice rolls), and mandu (dumplings), have also gained popularity. And so have Korean corn dogs.
Between all of that and its social media popularity, it was only a matter of time till Kong Dog came to NJ, during its rapid expansion across the country.
According to an article on Jerseydigs.com, Kong Dog plans to open in (where else?) the food court at Jersey City's Newport Center.
The date hasn't been announced yet but you'll wanna keep your eyes and ears (and mouths) open.
Kong Dog, which anyone on TikTok has been exposed to, is a cool type of fried corn dog prepared a zillion different ways with a zillion different toppings you can put on it to make it truly unique.
First, you get your choice of beef sausage, chicken sausage, vegan sausage, and even a mozzarella version.
Now picture a fried corndog sprinkled with Cheeto crumbs and spicy mayo. A sweet potato dog crusted with sweet potato, a rainbow dog coated with fruity pebbles or a ramen dog coated with crunchy ramen.
People who have eaten at their 13 US locations are obsessed. One look at their Instagram  and you'll see why.
Opinions expressed in the post above are those of New Jersey 101.5 talk show host Judi Franco only.
You can now listen to Dennis & Judi — On Demand! Hear New Jersey's favorite best friends anytime, anywhere and any day of the week. Download the Dennis & Judi show wherever you get podcasts, on our free app, or listen right now.
Click here to contact an editor about feedback or a correction for this story.
Incredibly stunning new restaurant in Central Jersey
How to make the best guacamole
More From New Jersey 101.5 FM