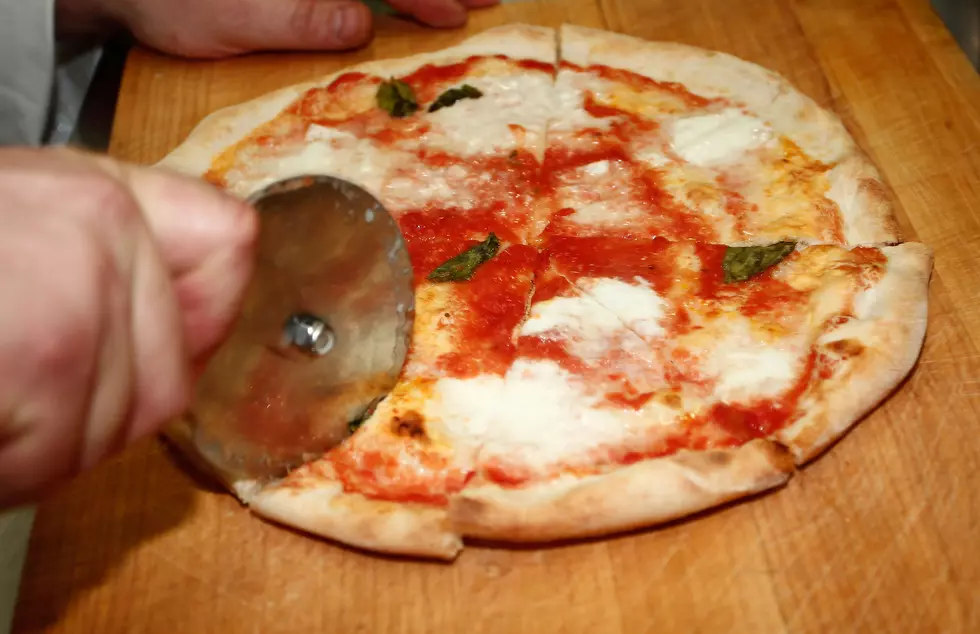 The New Jersey Pizza Tour – Where Should It Go?
Getty Images
We're the diner capitol of the world. That's a fact!
And Dennis and Judi, as you may know, will be sampling the "baklava" during their 9th annual diner tour in a month's time.
But this is an idea I wished I thought up myself.
The Travel Channel recently did a tour of Brooklyn's best pizzerias...called A Slice of Brooklyn.
According to an article, the guys doing the tour will "take visitors to Grimaldi's, the famed coal-oven pizzeria near the Brooklyn Bridge, and L&B Spumoni Gardens, an iconic restaurant in Gravesend."
(For the record, L and B ain't bad...but the absolutely best is about a mile away in Coney Island!)
Here's the kicker...why not do a tour of Jersey's Best...and call it "A Slice Of Jersey"!
Just like, uhhhh, well you know....everyone's got one! (A favorite!)
Where do you think the Jersey Pizza Tour has to make a stop!
(My vote goes to "Brooklyn Pizza" in Hackensack. Been going there for years! Try the garlic bread...it's a "carb orgy!")
More From New Jersey 101.5 FM