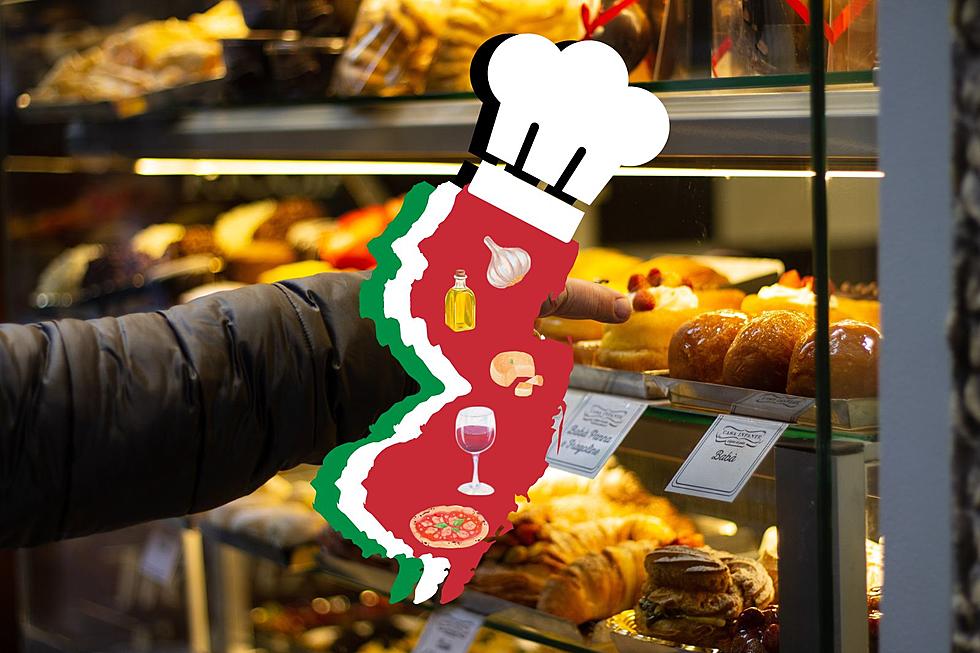 Here's where you can find the best Italian deli-markets in New Jersey
(Photo: Cenk Batuhan Ozaltun, Unsplash, Canva)
Growing up in Union City we were never at a loss for great food. No matter what you wanted, it was within walking distance. When it came to Italian deli, we had some of the best. I know that because everytime I went into one of the five in my neighborhood, they would remind me.
I remember waiting at the counter at Frank's while he made fresh mozzarella in the back, and then came out and presented me with a fresh warm piece. "How do you like that?" he said. "Mmmm love it," was my reply to which he replied, "Not like that s**t you get down the block" (referring to those other places). Frank, like the others as well, took pride in what they made and sold. In order to survive in our predominantly Italian neighborhood, you had to be great.
One of my best field trips was when I spent an afternoon with Anthony at A and S Salumeria in Millstone. He not only made the mozzarella, but explained what makes it great!
For me, walking into an Italian store is like Christmas morning. I love seeing all the cheeses hanging, the smell of the salami, all the delicacies in the cases and, of course, the fresh mozzarella. Let's also not forget about the smell of the fresh Italian bread; so nice and soft.
Whenever I go to an Italian market or deli in New Jersey, I'm always taken back to my neighborhood. Sometimes, I can actually feel my grandmother who used to go there back in the day with her fold-out wagon next to me.
When it came to good Italian food, she was very discriminating; as I know most people are who visit these great places. With that in mind, I asked my following, who are also very discriminating, "Where is the best Italian deli in New Jersey?"
Fiore's (Hoboken)
Keith Vena
Giovanni's Sea Isle- You can still get the cold cuts
Cliff Tone
Taliercio's Ultimate Gourmet in Middletown
Rob Brooklyn
Croce's in Cherry Hill
Scott Soffen
Carmen's Deli in Barrington
Domenick Stellato
Pastosa's in Manalapan
Barbara Smith Doyle
Abbruzzi's & Giunta's Italian Market on Route 38 in Mount Laurel
Bagiliani's on Rt 54 in Hammonton NJ
Bill Heller
Joseph's Delicatessen in Spring Lake!! Get your Roast Beef Sammy and enjoy it at the park or the ocean!
Erin Murray Hunt
Lenny's in Silverton
Jersey Shore Angel
Dolce and Clemente's Italian Gourmet Market
Junior Canonico
D'Angelos Italian Market in Freehold!! So good! They also own another location in Princeton and Jackson Tuscany
Va Nessa
Botto's in Swedesboro.
John Daskas
D'Anglelos market Princeton.
Joseph Giletto
Best Italian Gourmet restaurant is Cordi's Italian Gourmet rt 88 Brick NJ. Best in the state
Jim Dick
Porfirio's Italian Market and Cafe
Ray Chiste
Opinions expressed in the post above are those of New Jersey 101.5 talk show host Steve Trevelise only. Follow him on Twitter @realstevetrev.
You can now listen to Steve Trevelise — On Demand! Discover more about New Jersey's personalities and what makes the Garden State interesting. Download the Steve Trevelise show wherever you get podcasts, on our free app, or listen right now.
Click here to contact an editor about feedback or a correction for this story.
NJ Diners that are open 24/7
Scenes from Jersey Pizza Joint's Pizza Bowl III
More From New Jersey 101.5 FM