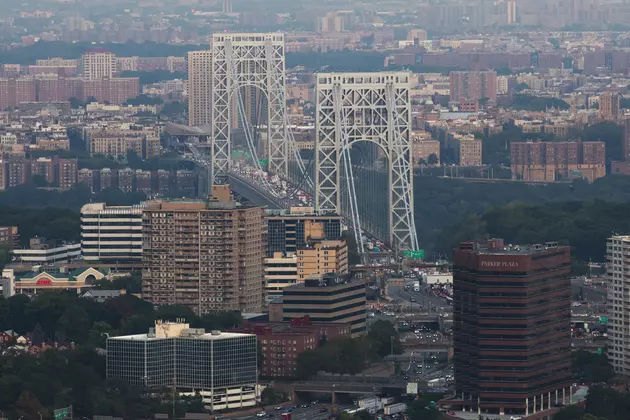 George Washington Bridge construction started 91 years ago today
Getty Images
FORT LEE — It has been more than 90 years since work started on the George Washington Bridge, and since that time millions of drivers have taken the span to get between New York and New Jersey.
In recent years the bridge has been the site of controversy, or has caused problems for local residents and animals alike.
It may well have been the traffic at the bridge that cost former Gov. Chris Christie his shot at the White House. Back in 2013 the "Bridgegate" scandal resulted in four days of traffic jams at the bridge, reportedly because Fort Lee Mayor Mark Sokolich would not endorse Christie's re-election campaign. While Christie was never charged in connection to the scandal several of his associates have faced legal trouble since then.
More recently several towns have attempted to pass ordinances that would block drivers from local roads in an effort to skip bridge traffic. The ordinances in Leonia and other towns have faced legal challenges in court, as well as a a lawsuit seeking to have them overturned. The attorney general's office said the closures "weren't legally valid."
The bridge has also been the scene of political protests, a Girl Scout walk, and has also been a home to a family of falcons. In almost 100 years of service the bridge has undergone many changes, including the addition of safety fencing to prevent suicide.
According to the Port Authority of New York and New Jersey the upper level of the bridge opened on October 25, 1931. The lower level opened on August 29, 1962. Last year alone the bridge handled more than 51 million vehicles, which was almost half of all the traffic Port Authority bridges and tunnels saw last year.
More From New Jersey 101.5
More From New Jersey 101.5 FM