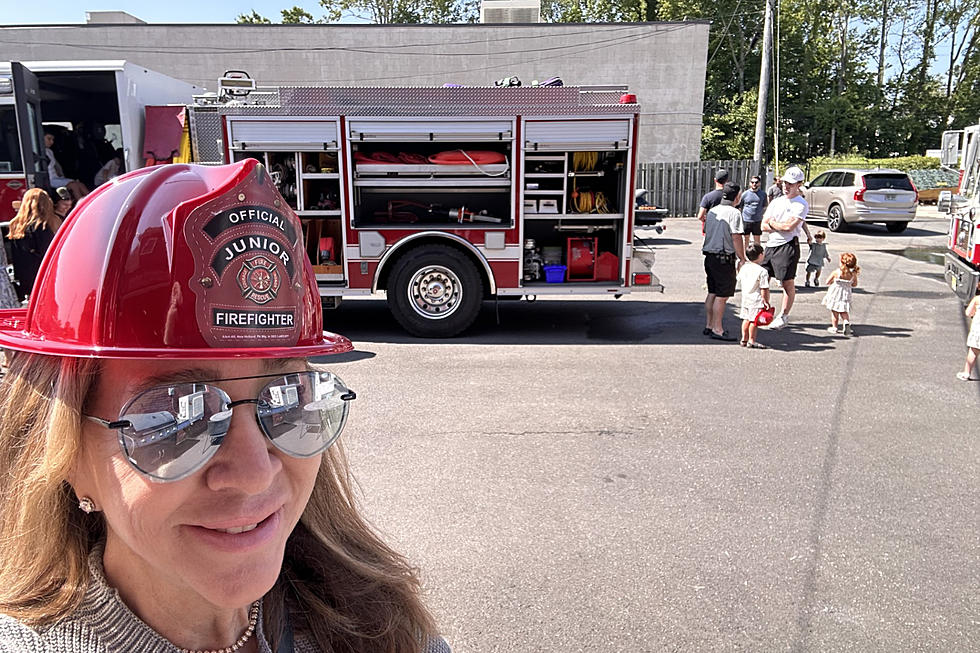 Every NJ town should copy this annual Deal fire department event
Judi Franco / Townsquare Media
Having grown up in the beautiful one-square-mile town of Deal, NJ, I've always had an appreciation for the small but mighty Deal police, fire, and first aid departments.
I can't even tell you how many times they came to my family's or my aid during my childhood and young adulthood. And people often look askance at small suburban, police and fire squads thinking that they do little. But in that town, this was not the case. They were often responding to calls from other towns in an effort to serve citizens in a wider square mile radius.
Years later, after I married, my husband served on the volunteer fire and first aid squad in Deal. They were a wonderful, dedicated bunch of people who made our town so proud.
Fast forward to today when I am a mother and grandmother. And every year I am lucky enough to attend the annual Deal fire department open house, which they put on to thank and give back to the local community for their loyal support.
Yesterday was the day of that open house and I was lucky enough to attend with my children and grandchildren. The kids get a look at the workings of the fire department, including trying on their gear, seeing all of the tools used by the department, touring the ambulance, using the fire hose, getting fire truck rides and much more.
The event is huge with hundreds of parents, kids and grandkids lined up to view the different exhibits and try their hand in the driver seat of a real fire truck.
Although this sounds like it could be a recipe for chaos, it's actually a well-oiled machine and an event that is highly anticipated each year. The amount of patience and attention that is given to each child is mind-boggling. In fact, the volunteers seem to enjoy it just as much as the kids do. In an era in which respect for public service and authority is waning, it's great to see the fire department and first aid bonding with the community like this.
It's so important to foster mutual respect and you can tell that the respect goes both ways. I think it would be a great idea for other NJ towns to copy Deal's model so that kids can understand how critical these services are to the community. As usual, the people who put this event together deserve thanks and kudos. And we can't wait till next year!
LOOK: Do you know these 50 famous acronyms?
This list from
Stacker
features a collection of the most common acronyms and their meanings. Popular abbreviations include establishments like ACLU, YMCA, ad the AARP.
21 more of the most expensive homes for sale at the Jersey Shore (SOUTH)
Opinions expressed in the post above are those of New Jersey 101.5 talk show host Judi Franco only.
You can now listen to Dennis & Judi — On Demand! Hear New Jersey's favorite best friends anytime, anywhere and any day of the week. Download the Dennis & Judi show wherever you get podcasts, on our free app, or listen right now.
More From New Jersey 101.5 FM