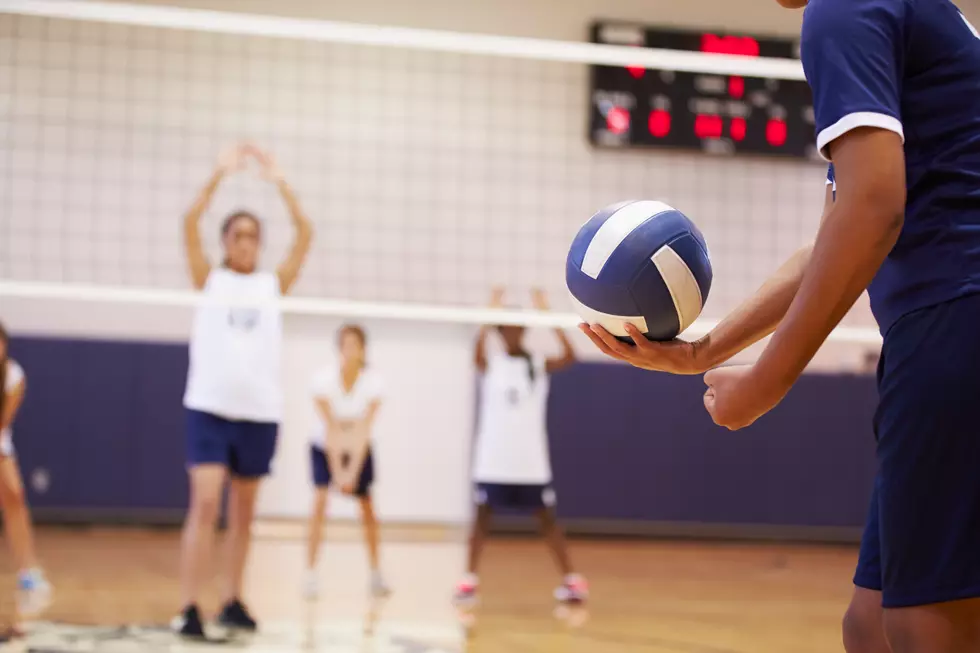 First annual Colts Neck Cops vs. Kids Volleyball Classic is set for March
monkeybusinessimages
👮‍♂️ The Colts Neck Cops vs. Kids Volleyball Classic takes place March 9 at the high school
👮‍♂️ All proceeds benefit the Colts Neck High School Athletic and Physical Education departments
👮‍♂️ PBA Local 333 will match the funds raised from the event
---
COLTS NECK — The Monmouth County Township's PBA Local 333 will host its first annual "Cops vs. Kids Volleyball Classic" on Thursday, March 9.
The event will take place at 5:30 p.m. at Colts Neck High School, 59 Five Points Road. Admission is $5 and all proceeds will benefit the Colts Neck High School Athletic and Physical Education Departments.
"It's really just to help the kids out. There's no other reason why we're doing this except to give back to the community," said Gabriel Campan, president of the Colts Neck PBA Local 333, who came up with the idea for the tournament.
He said the physical education department at the high school always needs money for new equipment. Since the town is so generous and supportive of the Colts Neck police department, Campan said the cops wanted to do something for the community.
"I know their tennis courts have no nets. They are actually using a new tennis court at the middle school on Cedar Drive. But, this money raised will be put towards their bank for their athletic equipment," Campan said.
Multiple volleyball games will be played during the classic. There will be 8 teams, two of which consist of members of the police department. The other teams will be a mix of kids, some from the girls' and boys' varsity volleyball teams. Gym teachers will serve as the referees. Campan said the kids are so excited to participate.
This is going to be a 1st, 2nd, and 3rd place tournament. Campan said local gift certificates will be given from Delicious Orchards, Huddy's Inn, The Colts Neck Pub, which recently opened, and more.
Campan said he didn't really want sponsorships. But Matt Gaeta of the Colts Neck Sports Foundation wanted to help and give back to the community, as well and offered to do the shirts for the tournament.
Other businesses have also jumped on board to help, including The Business Association of Colts Neck. He also said Mayor Sue Fitzpatrick plans to make an appearance, too.
The PBA is going to match the funds raised, Campan said. So, for example, if the tournament raises $2,000 or $3,000, then the PBA will also give a $2,000 or $3,000 donation as a way of helping out the high school even more.
This event started out as word of mouth so Campan said he has no idea how many people will be in attendance, but it seems the whole town is buzzing and excited about it.
Campan said while he hopes the volleyball classic will be the first of many to come, he said it's all about fun and bringing the community together.
Jen Ursillo is a reporter and anchor for New Jersey 101.5. You can reach her at jennifer.ursillo@townsquaremedia.com
Click here to contact an editor about feedback or a correction for this story.
13 Musicians Who've Served in the US Military
More From New Jersey 101.5 FM