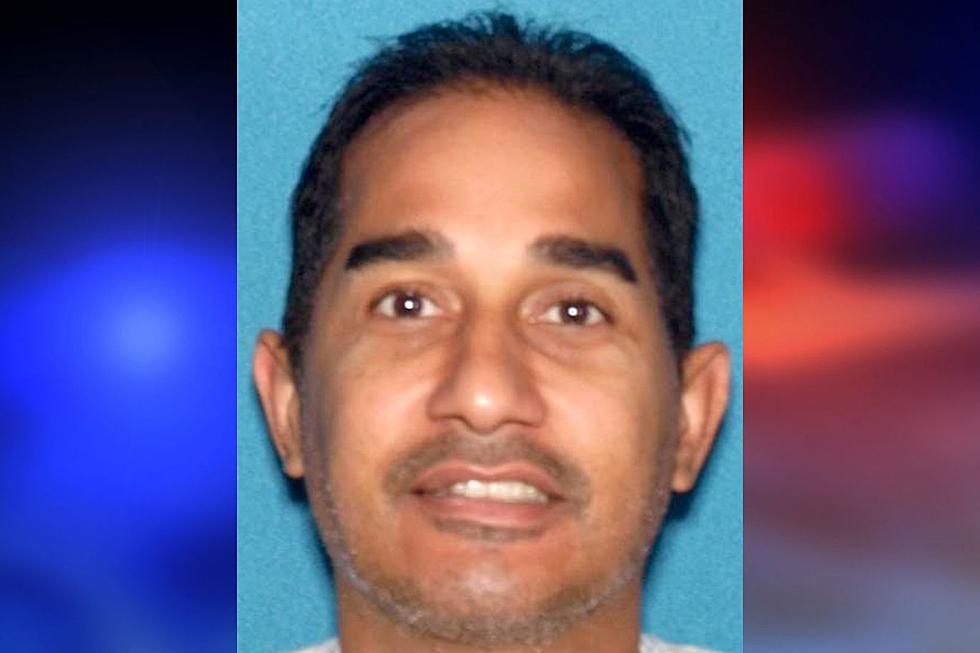 Ex-case worker for NJ Department of Children and Families admits unwanted sexual advances on moms
Gilberto Ortiz, of Woodbury (archive, NJOAG)
🔶 Ex-state worker has admitted to making unwanted sexual advances on women
🔶 The man was a caseworker for the Department of Children and Families
🔶 He groped one mother and sent sexually explicit photos to her, among incidents
TRENTON – A former employee of the New Jersey Department of Children and Families has admitted to making unwanted sexual advances toward women whose cases he worked on.
Attorney General Matthew Platkin on Friday announced a plea deal with Gilberto Ortiz, saying the 53-year-old Ortiz targeted "vulnerable" women and tried to intimidate them into sexual contact.
The Woodbury resident pleaded guilty on May 16 to one second-degree count of pattern of official misconduct.
Under the agreement, prosecutors would recommend a sentence of five years in state prison with no parole eligibility, when Ortiz is sentenced in July in Camden County Superior Court.
🔶 Prosecutors: Ortiz groped one mother during a home visit, sent her explicit photos
Formerly a bilingual family services specialist with DCF, an investigation found Ortiz made sexual advances on one mother during home visits in February 2020.
Ortiz allegedly told the woman that she was involved in a serious case of negligence, while suggesting he would "help her" if she had a relationship with him.
He allegedly touched the same woman's breasts and genital area without consent, and pushed her hand against his genitals.
After leaving the home, Ortiz allegedly sent the same woman text messages, including a video of him masturbating and sexually explicit photos of himself.
State investigators said they became aware of other victims — finding out Ortiz had groped another woman who had a case with DCF as well as her sister in May 2019, while also trying to kiss them.
A few months earlier, Ortiz began calling and texting a woman whose DCF case he had been assigned to — asking her out on dates while also reminding her that he represented the department that could take her children away.
"This defendant deliberately targeted vulnerable women who feared coming forward because of the perceived control he had over their families and children," Platkin said in a written statement.
Ortiz was originally charged in March 2020, at which point he was suspended by his employer and then resigned from his job.
His plea deal also includes a forfeiture order, banning him for life from holding public office and public employment in NJ.
Report a correction 👈 | 👉 Contact our newsroom
NJ teachers and educators caught in sex crime busts
Over the past several years, state lawmakers have taken on the challenge of dealing with accused child predators among the ranks of teachers and educators.
In 2018, the so-called "pass the trash"
law
went into effect, requiring stricter New Jersey school background checks related to child abuse and sexual misconduct.
The follow individuals were arrested over the past several years. Some have been convicted and sentenced to prison, while others have accepted plea deals for probation.
How much does the average NJ home cost? Median prices by county
Everything is costing more these days — and housing is certainly no exception in New Jersey.
Data for 2022 from January through August, compiled by New Jersey Realtors, shows that South Jersey has been seeing homes hit the market and sell in less than a month, on average.
Median prices for single-family homes have reached $500,000 and above in nine counties in North and Central Jersey.
All but two counties have seen houses go for more than the list price, on average, this year.
New Jersey's Most Terrifying Serial Killers
New Jersey Nightmares - Notorious Serial Killers
KEEP READING: Scroll to see what the big headlines were the year you were born
Here's a
look at the headlines
that captured the moment, spread the word, and helped shape public opinion over the last 100 years.
New Jersey's smallest towns by population
New Jersey's least populated municipalities, according to the 2020 Census. This list excludes Pine Valley, which would have been the third-smallest with 21 residents but voted to merge into Pine Hill at the start of 2022.
From coast to coast: The 20 best regional fast-food chains to try
From burgers to subs and even creamy milkshakes, these tasty fast-food chains, compiled by
Stacker
, are a must-try on your next road trip.
More From New Jersey 101.5 FM