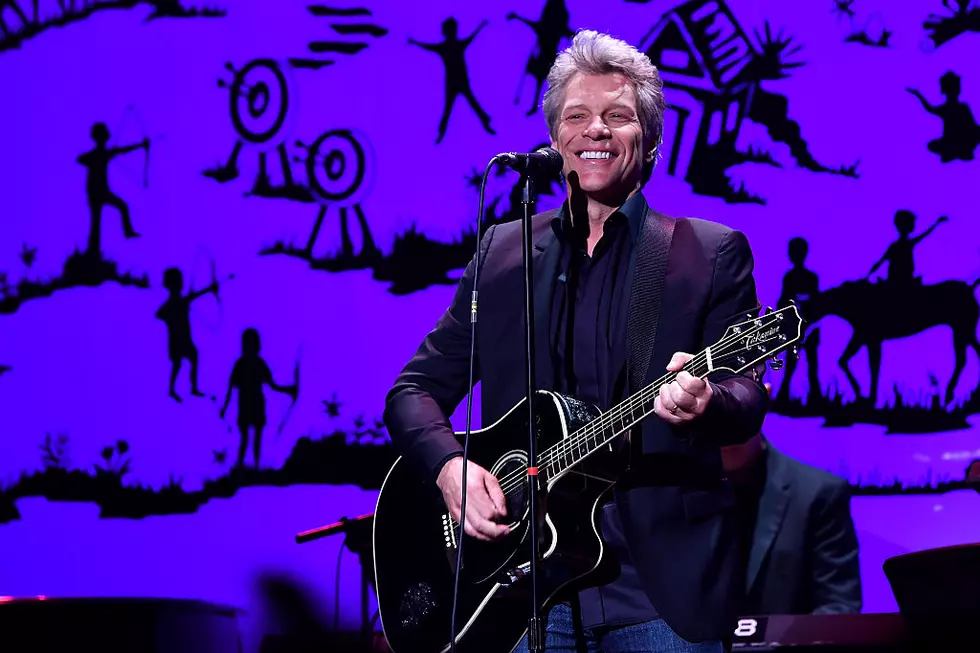 Bon Jovi should flip off Rock & Rock Hall of Fame
Eagles, Journey & more in The Classic, Bon Jovi scoop - The NJ Breakroom (Slaven Vlasic/Getty Images)
After years and years of debating whether Bon Jovi is worthy of the Rock n Roll Hall of Fame, they get nominated a second time. I say in the true Jersey attitude the band exudes tell em to shove it!
I'm not going to debate whether or not the bands that have gotten in since the last time Bon Jovi was nominated in 2011 are better or worse, but I will say that when you sell more than 37 million albums in the US alone and consistently sell out arenas, your music is resonating with someone. That "someone" being rock fans, and if it's taken the Rock n Roll Hall of Fame this long to see that, who needs 'em?
Bon Jovi was one of the bands that ushered rock into the video age and they did it by bringing Jersey attitude to the post Springsteen generation. They had successful albums all through the '80s as they built their fan base.
Bon Jovi tells Sirius that the criteria is that your music had an influences on the generations that came after you. All you need to do to see that is go to a concert and see how many mothers and daughters show up. You can also go to any rock club of any age and hear the DJ play "Living on a Prayer" and I'm not even talking about weddings!
Bon Jovi once told Howard Stern that he had a falling out with the one of the guys that runs the Hall, if that's what kept them out then that's a shame. Imagine how much better the induction ceremony will be with Bon Jovi in and playing!
I've never been a fan of the idea of a rock n roll hall of fame because to me rock is born out of rebellion and that goes against what a hall of fame is all about. Although I will say that I've been there and it's a beautiful place.
Giants middle linebacker Harry Carson was after being nominated five times for the Pro Football Hall of Fame and not getting in, asked that his name be removed from consideration. They refused and he was later inducted. I think Bon Jovi should do the same. This band is too good to be waiting this long.
More from New Jersey 101.5:
More From New Jersey 101.5 FM