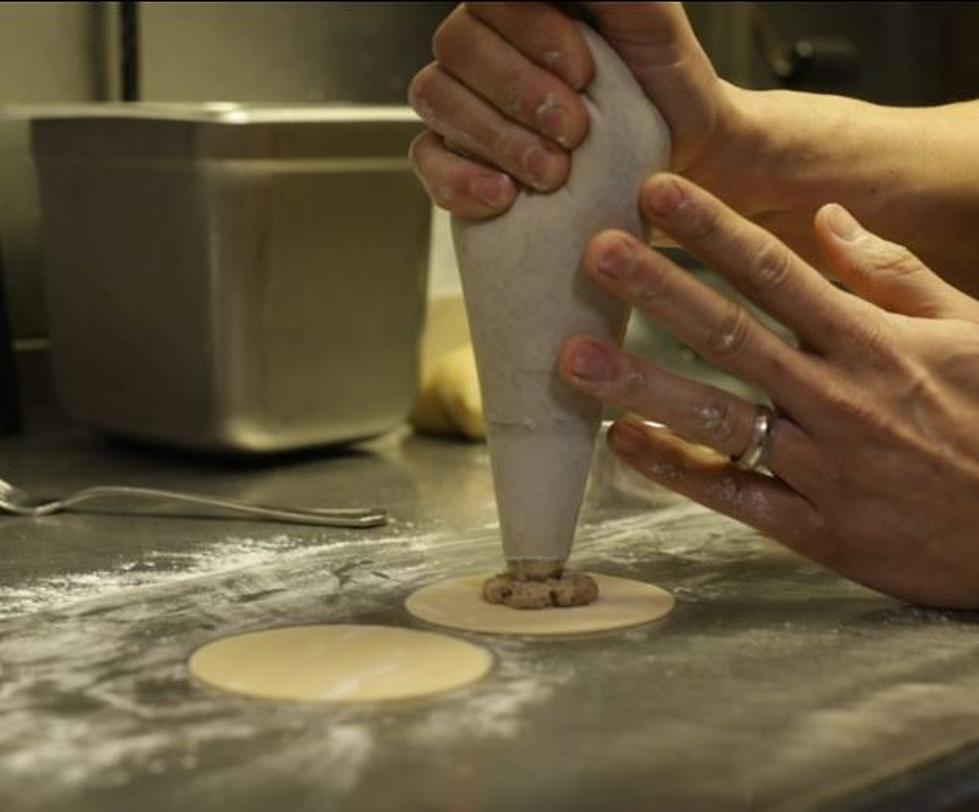 Big Joe shares his Favorite NJ Restaurants: number 10 in a series
Big Joe Henry/ Cinecall Productions
Porcini Italian Ristorante
Highlands, NJ
restaurantporcini.com
I get the biggest delight in watching people work hard and with such passion in developing into masters at a career and craft that they enjoy. Such is the case with Executive Chef and Owner Chris Atamian and his wife Alexandria at Porcini in Highlands. Chris and Alex worked for dear friends of mine Chef Joe Romanowski and his wife Maggie at a restaurant down the street from Porcini called Bay Avenue Trattoria.
At Bay Avenue under the watchful eye of Chef Romanowski, Chef Chris learned different dishes and cooking styles. Following the devastation of Hurricane Sandy, which gutted Bay Avenue Trattoria and then the sudden passing of Chef Joe Romanowski, Chef Chris and his wife Alex went down the street and opened Porcini and boy am I glad they did! The food there is just outstanding, there's not a dish on the menu that doesn't pop with flavor.
I love the crab cakes, the pork shank, and the pasta dishes. Chef Chris uses fresh local vegetables and fish and his efforts have named him one of the best Italian restaurants at The Jersey Shore. I love the fact that the restaurant is a BYOB and you can bring your favorite beverage into the restaurant to pair up with Chef Chris's outstanding food.
The ambience is quaint and very comfortable and the wait staff is attentive and pleasant. I really enjoy Porcini and have made that a destination with friends for large and intimate dinners.
Chef Chris is preparing wild mushroom ravioli for this book. While the recipe looks simple and it relatively is, the flavors of this dish are unbelievably good. Chef Chris makes his own pasta and his touch on sauces and fillings make this dish a must to try when you come into Porcini. Come into Porcini; meet Chef Chris and Alex, taste their food and you'll be back, just like me!
Porcini Wild Mushroom Ravioli
Yield: 4-6 people
Mushroom Filling
24 ounces of fresh mushroom mix, chopped (porcini, button, cremini, shitake, portabella)
1 tablespoon chopped garlic
3 tablespoons chopped shallots
2 tablespoons minced thyme
8 ounces mascarpone cheese
½ cup grated parmesan
Salt and pepper to taste
Heat a 3 quart heavy bottom pot over high heat. Add 2 tablespoons of oil and add the mushrooms. Cook the mushrooms, stirring occasionally until all the moisture is gone. Next add the garlic and shallots and cook for another two minutes. Remove from heat and add the thyme and cheeses. Season the mixture
lightly and puree in a food processor until smooth and set aside until ready to use.
Ravioli pasta dough
3 cups flour
½ teaspoon salt
2 eggs
½ cup water
Place the flour and salt in a very large bowl and create a well in the center. Put the remaining ingredients in the well and using a fork gradually work flour into the egg mixture. Continue to slowly incorporate the flour using the fork until it becomes sticky and combined. Wipe down the fork using your hands and begin to knead the dough for approximately 8 minutes. Most of the flour in the bowl should be used but discard any extra. Wrap the dough in plastic and allow to rest at room temperature for at least 30 minutes.
Once rested, roll the dough out using a pasta machine. Take a piece of the dough and gently feed into the machine on the number one setting adding flour as needed. Fold the dough into thirds and pass through number one a second time. Repeat with process 4-5 times.
The post above reflects the thoughts and observations of New Jersey 101.5 weekend host Big Joe Henry. Any opinions expressed are Big Joe's own.
50 Most Popular Chain Restaurants in America
YouGov investigated the most popular dining brands in the country, and Stacker compiled the list to give readers context on the findings. Read on to look through America's vast and divergent variety of restaurants—maybe you'll even find a favorite or two.
More From New Jersey 101.5 FM