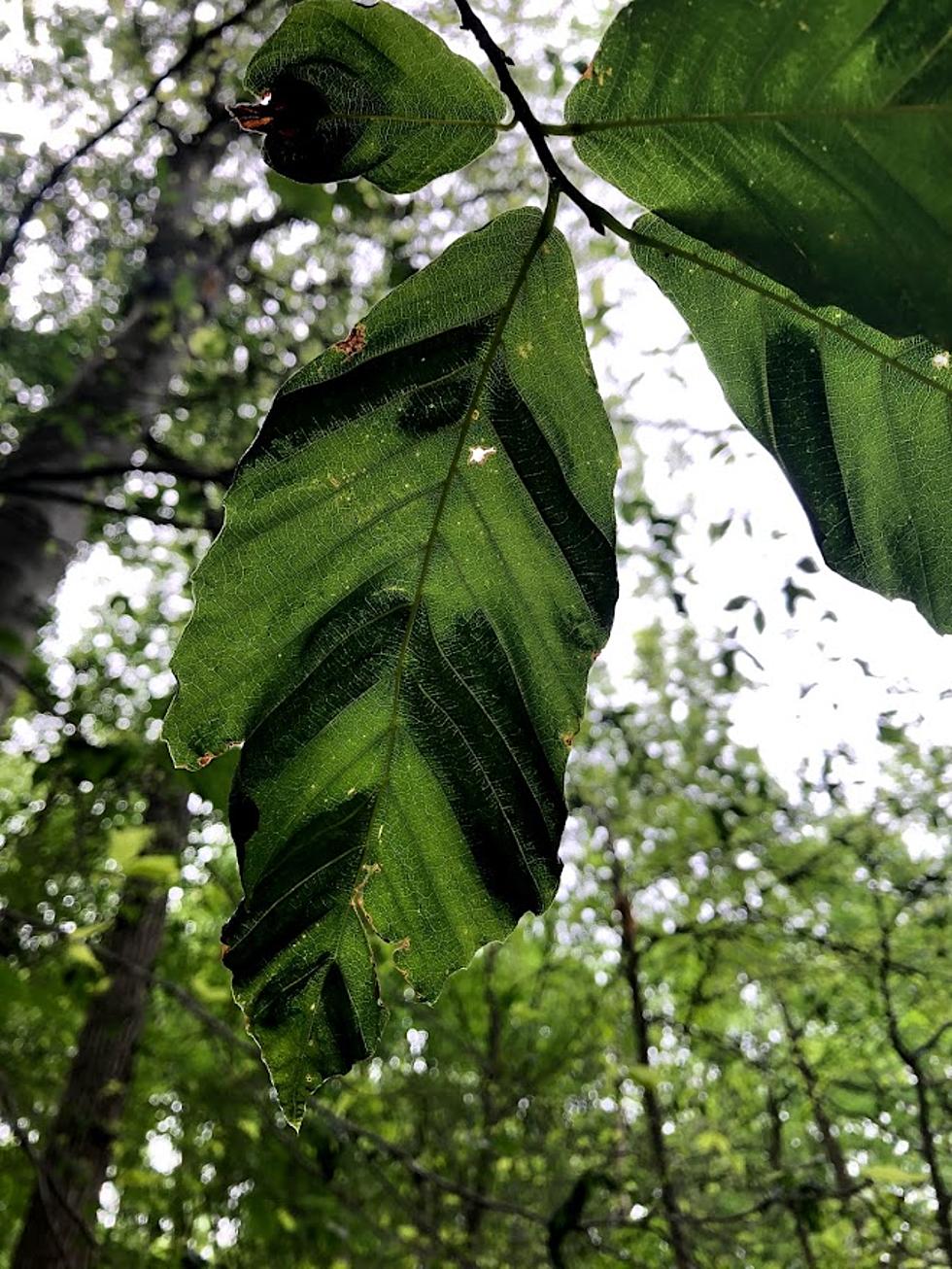 Another bug to worry about! NJ faces serious threat from microscopic worm
Jean Epiphan
🌳 A microscopic worm from Asia is threatening NJ forests
🌳 It's causing beech leaf disease
🌳 If beech trees start dying it will cause a partial ecological collapse
---
It's a lot more serious than the spotted lantern fly problem.
Beech trees across New Jersey are suddenly facing a deadly threat that could literally wipe them out in the coming years, threatening to upend the Garden State's ecosystem.
Beech leaf disease is spreading in forest areas all over the Garden State.
How to spot the problem
According to Jean Epiphan, a New Jersey licensed tree expert and assistant professor at the Rutgers Cooperative Extension of Morris County, initial symptoms of beech leaf disease are dark bands between leaf veins.
"The way to observe this best is to hold the leaf up against a light source like the sky and then those thickened bands are opaque and dark," she said.
She said eventually what happens is "the leaves start to shrivel and fall off and once it leaves a lot of its leaves it really cannot make enough nutrients for itself through photosynthesis and basically starves to death.'
Epiphan said smaller beech trees will die within two years, and larger ones will go after six or seven years.
What's causing this?
Epiphan said a nematode, which is a type of microscopic worm-like creature from Asia, was accidentally introduced in Ohio 11 years ago and is now spreading and causing beech leaf disease.
"We can't see it really with our eyes without a microscope, so it's hard to detect unless you see the symptoms on the beech."
She pointed out scientists are not exactly how the nematode is spreading but the assumption is birds are the vectors.
She said American beech trees, which provide abundant ecosystem services including shade and shelter for wildlife, are especially common in the northern half of the state, and if they start to die off it will harm native flora and fauna.
A serious ripple effect
She noted beech trees produce beech nuts which are "very high in protein and fats that many wildlife species depend on to survive through the winter."
Epiphan pointed out beech nuts are a critical food source for black bears, porcupines, foxes, chipmunks and many species of birds including blue jays, grouse, turkey and the rose-breasted grosbeak.
Beech trees also host a variety of beneficial insects.
"We can expect something equivalent to an ecological collapse in these systems if we lose the beech, which is a keystone species in our forests," she said.
No way to stop it for now
She said researchers are working to develop a treatment for beech leaf disease but this remains a work in progress.
The Department of Environmental Protection is urging New Jersey residents to check trees on their property for signs of beech leaf disease and report their findings to the New Jersey Forest Service.
David Matthau is a reporter for New Jersey 101.5. You can reach him at david.matthau@townsquaremedia.com
Click here to contact an editor about feedback or a correction for this story.
LOOK: 25 must-visit hidden gems from across the US
From secret gardens to underground caves,
Stacker
compiled a list of 25 must-visit hidden gems from across the United States using travel guides, news articles, and company websites.
LOOK: 20 American foods that raise eyebrows outside of the US
Stac



ker
compiled a list of 20 unusual and uniquely American foods that might raise eyebrows outside the U.S.
LOOK: Here are the states where you are most likely to hit an animal
Hitting an animal while driving is a frightening experience, and this list ranks all 50 states in order of the likelihood of such incidents happening, in addition to providing tips on how to avoid them.
More From New Jersey 101.5 FM