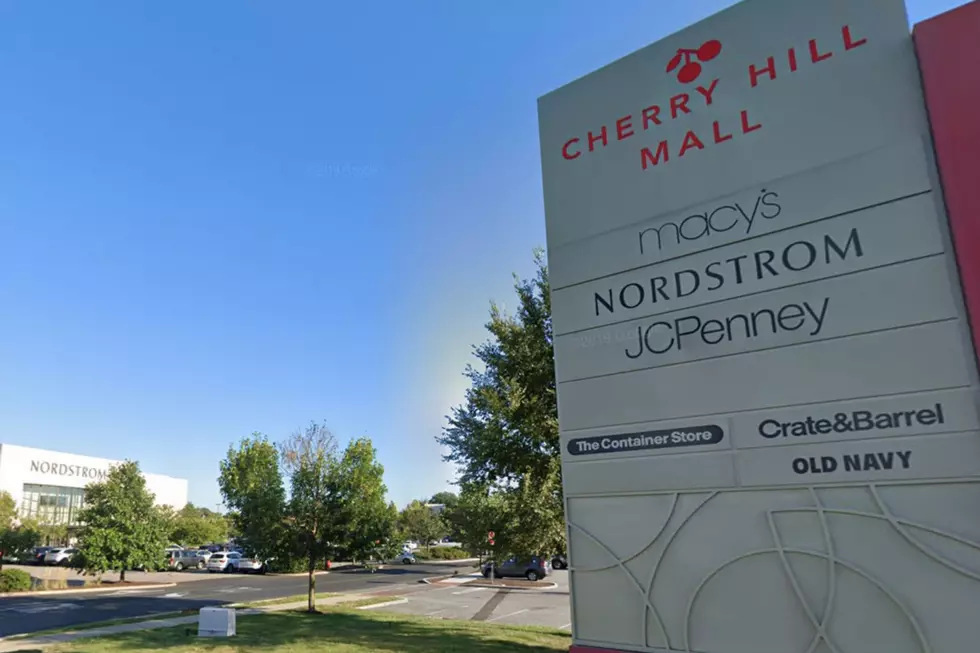 7 New Jersey malls that'll make you love the mall again
(Google Maps)
When was the last time you went to the mall? I can't remember either. After spending the past year doing the majority of my shopping online, I am definitely craving an in person visit to the mall.
When choosing which mall to go to, however, there are a couple of factors that play into my decision. To me, the perfect mall has a variety of stores, and it also has to have decent dining options since shopping can work up quite the appetite.
So here is my list of some of Jersey's most prized malls.
The Mall at Short Hills

Starting off with one of Jersey's more boujee malls, we have Short Hills. This mall has every designer store you can think of, which saves you the trip to NYC if you are looking to make a big purchase. In terms of the dining options, you have everything from California Pizza Kitchen to Ruth's Steakhouse, and if you like dessert you'll have to stop at Forty Carrots. If you are more of a higher end shopper, you won't be disappointed by Short Hills.

Bridgewater Commons

Bridgewater is a great place to do some family shopping as they have major stores as well as a dine-in movie theater. What could be better than ending your shopping with a nice meal and a relaxing movie experience? This mall also has a great outdoor area for walking where you can enjoy many varieties of food such as Shake Shack or Cava.

Westfield Garden State Plaza

The Westfield is the biggest mall in New Jersey and is the most authentic mall experience you'll get. People enjoy Westfield for its wide variety of stores, but they also love to take advantage of their unique services such as The Suite. The Suite has an on-site stylist ready to help you with your shopping and can be booked for large events or someone in need of fashion advice.

Cherry Hill Mall

I grew up going to the Cherry Hill Mall, and some of my fondest memories with family took place there. There are both high end and retail stores at this mall but what made me come back each time was the Mr. Softee ice cream close by. This is some of the best ice cream I've ever had and the best way to end a long day of shopping.

The Mills at Jersey Gardens

The Mills is a huge mall in Elizabeth and can be reached from the Manhattan Port Authority bus as well as Newark Airport. This mall has a wide variety of preppier stores, and is also home to the biggest Tommy Hilfiger in the country. Come here if you ever have a cancelled or delayed flight, the time will go by more quickly.

Freehold Raceway Mall

The Freehold Raceway Mall Has always been high-end enough not to feel teeny-bopper-ish but not too high end where you can't afford anything. And whether you love it or think of it as a necessary evil, the Apple Store is reason to come here, as well as a great place to browse. In fact, the only time the Apple Store is an enjoyable trip is when you really don't need anything. Another reason I love this mall? Give me a Zara and I'm happy. Throw in a PF Chang's and a Cheesecake Factory and I'm all yours.

Menlo Park Mall

Much like the Freehold Raceway Mall, Edison's Menlo Park mall is a tad more upscale than some others in New Jersey. It's bright, clean as a whistle and in a great location. It's got all the requisite upscale mall spots like Lululemon, Sephora and Starbucks, but just to make sure it attracts a higher-end crowd it also boasts a Tesla super charging station. The crown jewel of the Menlo Park Mall, for me, is the AMC dine-in movie theater. The first time I went there, I was blown away that I was being waited on and had dinner brought to me while I watched the movie. Who cares what the movie is! It's such a fun experience!
More From New Jersey 101.5 FM