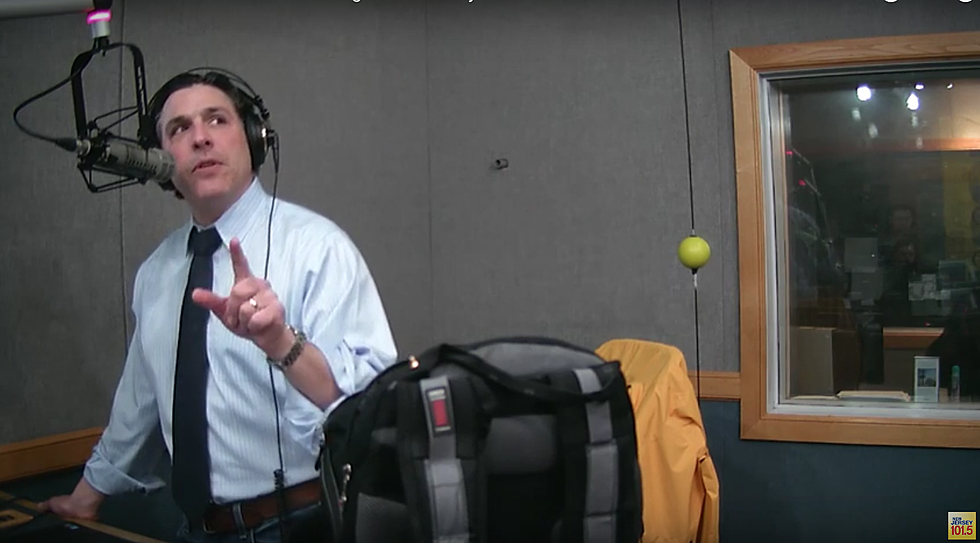 3 things you learned from the Bill Spadea Show: The real headline for Clifton Police and more
Screengrab YouTube
Our morning show kicked off the week with a discussion about whether a Clifton police officer was wrong for stopping short in front of a driver. What the press is missing here is a feel-good story about Clifton Police playing the hero, saving people from a burning car. We also debated whether or not Christie would make a good vice president for Donald Trump.
Headline story that you missed
Everyone has been discussing the story of a Clifton cop brake-checking a driver. While doing that, everyone is missing the bigger story.  A headlining story you didn't hear this morning from the Clifton Police Department was the one of the police officers saving someone's life. Officers saved four victims from a car engulfed in flames. Instead we are discussing the police officer that stopped short. Why isn't the story of heroes saving lives getting anywhere near as much press?
New Jersey Governor Christie would be the best move as a Vice President for either political party. He's an aggressive and loyal North Easterner. This can change the political landscape for New Jersey is changing. It's exciting! Should Donald Trump choose Gov. Christie as his VP? What do you think?
Icon Dr. Joseph Downey is bidding Princeton farewell. His Hollywood connection stems from his brother that plays the leading character in Whiplash movie. He will be conducting a Grand Concert called "It takes a Village" with students, Broadway Les Miserables soloists, teachers and more professional artists from the Princeton Community.  The Village of Princeton will come to life in full Symphony at the Princeton High School Performing Arts Center in Princeton, NJ tonight at 7 pm on May 3rd.