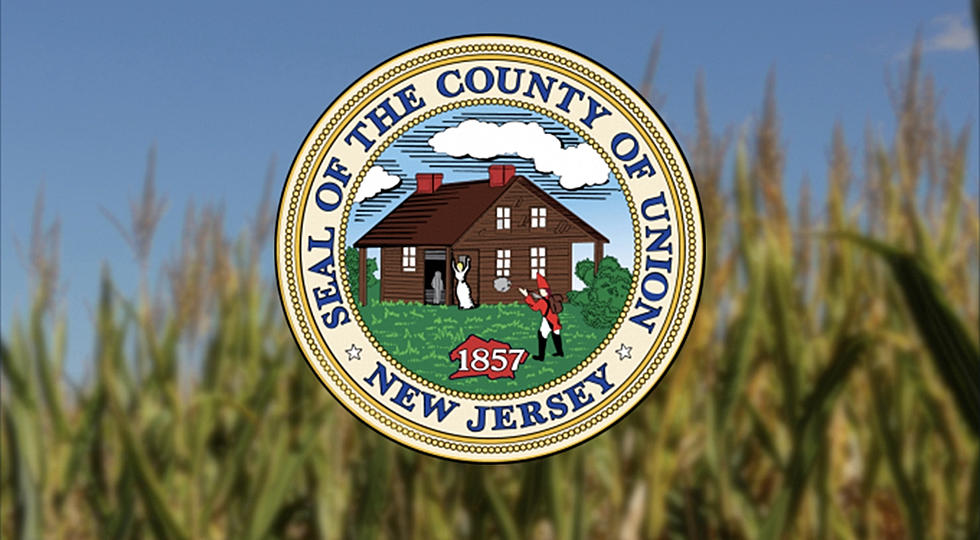 'Woke' Union County, NJ trying to change its historic seal (Opinion)
Union County, New Jersey photo via Facebook.
Since 1933, this has been the official seal for the County of Union, New Jersey.
Yet, in the never-ending woke, broke, joke agenda in America today, a move is presently afoot to try and change the logo.
Here is the official logo:
Their opposition is the scene in the logo whereby a British Redcoat soldier is pointing a rifle at a woman, with her arms raised.
Here's the background story regarding this depiction.
According to FoxNews.com, "The seal depicts the murder of Hannah Caldwell, who historians say was the mother of nine children and the first woman killed in New Jersey during the Revolutionary War. She was shot at her home on June 7, 1780, by a British soldier."
This is just the latest example of woke politics run amok in New Jersey and in America.
The do-gooders say that they are looking to change Union County's official seal "because it does not accurately depict history and could be viewed as insensitive."
From the FoxNews.com reporting, "According to Union County Commissioner Chairman Sergio Granados, the imagery of her murder is inaccurate as Caldwell was shot inside her home, while the artist's dramatization shows her with arms raised outside her home."
The Union County seal is possibly the only official government seal in America that depicts a murder in progress, according to NJ.com and News 12 New Jersey.
"While we do not wish to erase history of this important occurrence, the picture on the current seal is not a true depiction of what actually occurred," Granados said. "In addition, the fact that our seal contains the brutal murder of Hannah Caldwell could be viewed as insensitive to today's climate, involving the awareness of gun violence or violence against women."
Barbara LaMort is the president of the Union Township Historical Society. She is opposed to the proposed seal redesign.
This historical society manages The Caldwell Personage, a museum that is located inside the home where Caldwell was murdered.
"I have a lot of reasons to not want it to be erased," said LaMort, who is a former teacher.
LaMort is leading a letter-writing campaign to oppose any change to the official seal. Lamort also noted that more battles were fought in New Jersey than any other state in the union.
"She's a great symbol for modern women," LaMort said. "Defending their homes. Defending their children, defending their values. Don't take this away."
Historians agree that the murder of Caldwell was a tipping point moment of truth, as it inspired local militias, which materially contributed to defeating the British two weeks later in the Battle of Springfield.
This important history should simply be left alone.
EDITOR'S NOTE: An earlier version of this article should have said that the county seal was created in 1933.
The Atlantic City Area Great Hurricane Of 1944 (AMAZING PHOTOS)
What Are These Atlantic & Cape May, NJ Communities Best Known For?
More From New Jersey 101.5 FM