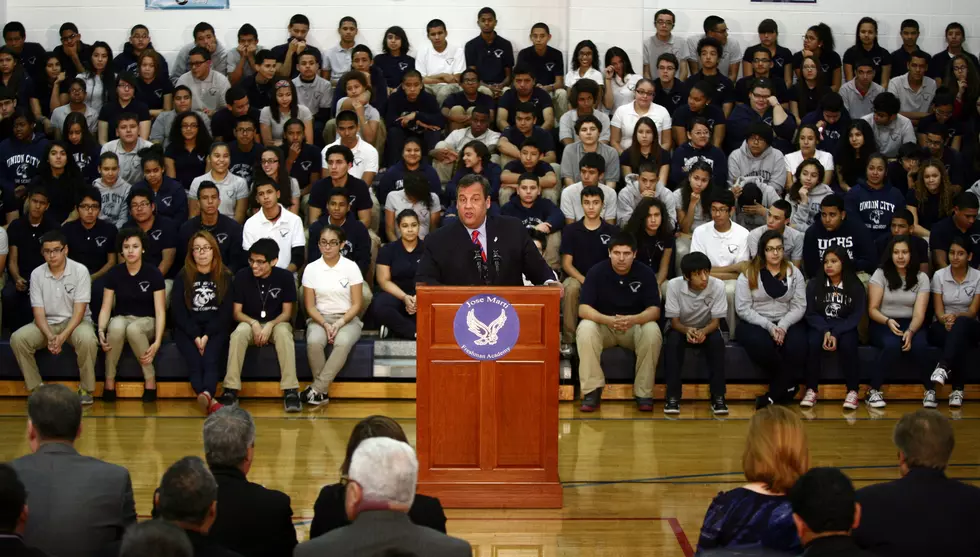 Will White House Dreams Distract Christie? [POLL/AUDIO]
In his first press availability since winning a second term, Governor Chris Christie fielded multiple questions on a possible presidential run in 2016. (Governor's Office/Tim Larsen)
Have you heard that Governor Chris Christie could decide to run for president in 2016?
Pardon the sarcasm, but it was the main focus of questions handled by Christie at an event in Union City on Wednesday. The speculation had been around for years; given his landslide victory for a second term, and support from groups that would never dream of voting for a Republican, the speculation will be even stronger in the months to come.
Christie, not surprisingly, wouldn't indicate whether he plans to run for the White House, but he said he won't let the issue take him away from focusing on the Garden State.
"I don't get distracted very easily. It takes a lot to distract me," Christie said. "And I think the way it won't be a distraction is that I simply won't let it."
Christie noted he went through the same situation just a couple of years ago. Rumors of a presidential run were stopped short by an October 2011 standing-room-only press conference in which Christie officially announced he'll be sticking with New Jerseyans.
"And we achieved a lot during that time," Christie added.
If Christie were to shoot for the White House, he'd most likely leave his post as Governor by the fall of 2015.
The Governor admitted, though, he's flattered by the speculation, and said it's good news for the people of New Jersey.
"They're speculating about me. That means I'm continuing to do my job well," he said. "If I'm doing my job well, that's good for the people here."
More From New Jersey 101.5 FM