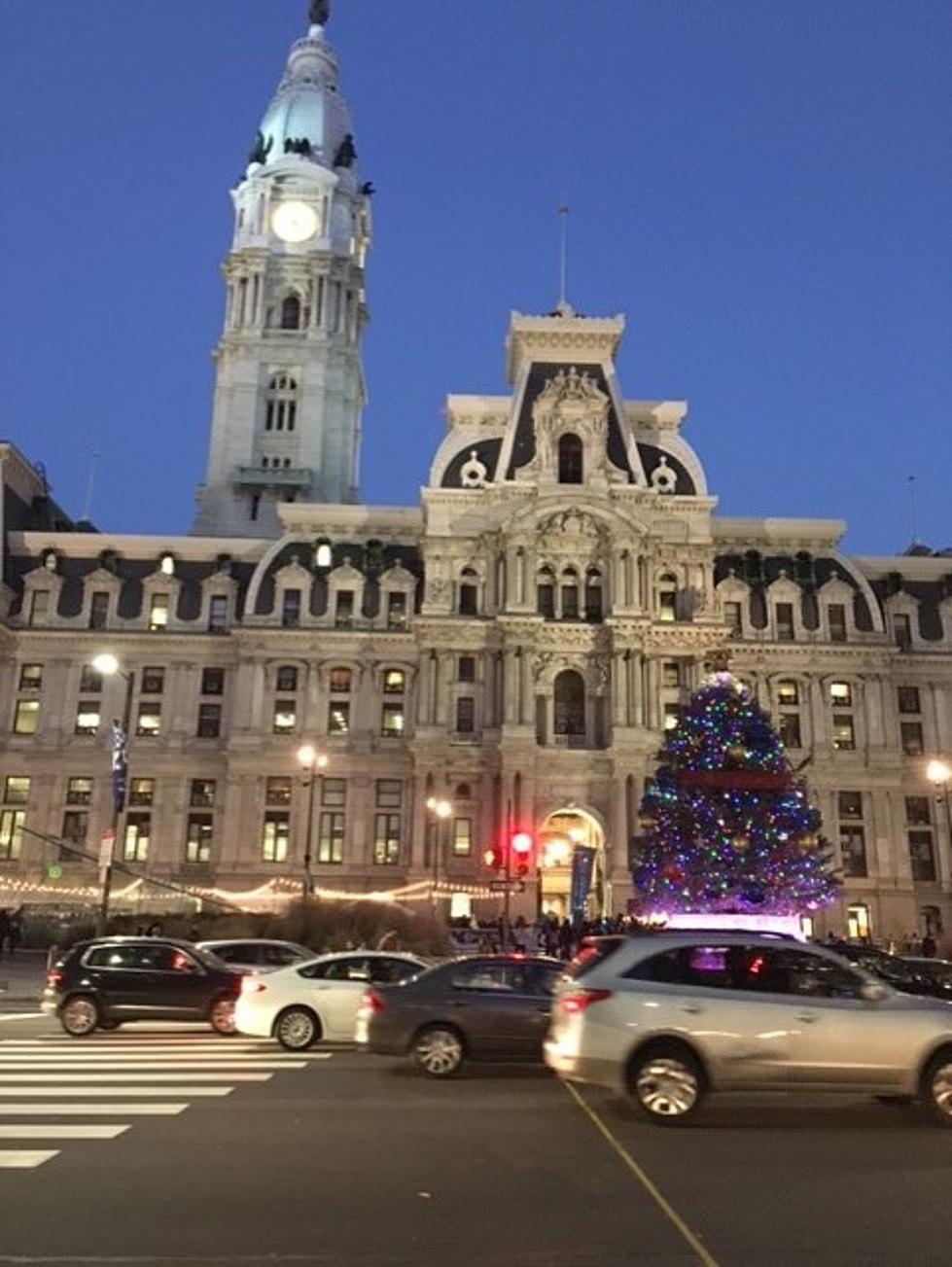 Why Philadelphia and New York are part of New Jersey's 'extended family'
(Dennis Malloy/Townsquare Media)
"Not New York. Not Philadelphia. Proud to be New Jersey."
That's been the tagline of New Jersey 101.5 since it's inception, and the station is all about things happening here in New Jersey. But we can't ignore the fact that many of us have our roots and/or traditions in both of those cities.
It's also no secret that Philly ain't no New York.
I grew up in South Philly and worked in Philadelphia radio for many years, and I know the two cities have their big differences. They're like two members of the same extended family that live close enough, but they don't want anything to do with each other.
I love New York. There is nothing like it anywhere. Whatever you want they got it. Anything! It's huge, it's special, it's New York. When you think of holiday traditions in the city, you think the Big Apple.
Well finally someone down in Philly decided to take a page or two out of the NYC playbook. The City of Brotherly Love has stepped up their game a bit. I took a trip mid-week to Philly and loved the new ice rink by city hall a la Bryant Park. I also love the new observation deck at One Liberty Place on the 57th floor a la Top of the Rock or The Empire State Building.
If you've never given Philly a try or went once as a kid, you should give it a look. They've done some cool things in Center City and the surrounding neighborhoods offer a really cool vibe with a ton of diverse things to see and do and eat! The New Year's Eve early and midnight fireworks overlooking New Jersey ain't bad either. I'll get to New Year's Day in another post!
More from New Jersey 101.5:
More From New Jersey 101.5 FM