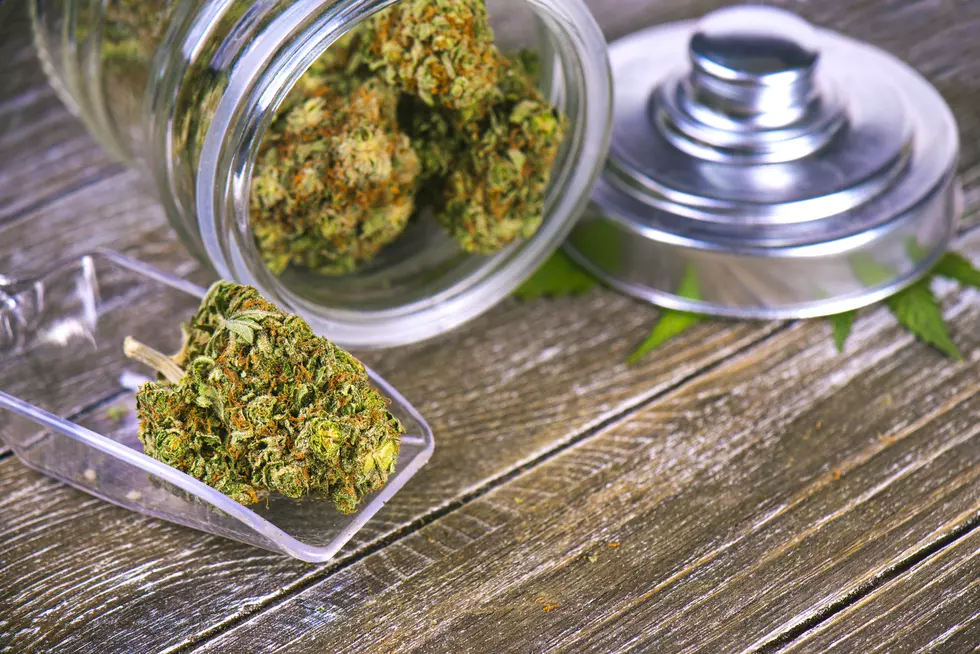 Voters, not lawmakers, to decide marijuana legalization in 2020
Getty Images/iStockphoto
New Jersey voters will decide next year whether to legalize the use of marijuana by adults in the state, as the idea won't gain the needed support in the Senate to be passed directly by the Legislature.
Advocates for legalization had hoped the proposal could muster the needed votes now that the post-election 'lame-duck' legislation has begun. But Senate President Steve Sweeney, joined by Sen. Nicholas Scutari, announced that isn't going to happen and that a constitutional amendment will be proposed.
"We made further attempts to generate additional support in the Senate to get this done legislatively, but we recognize that the votes just aren't there. We respect the positions taken by legislators on what is an issue of conscience," Sweeney and Scutari said in a prepared statement.
"We will now move forward with a plan that helps correct social and legal injustices that have had a discriminatory impact on communities of color," they said. "We can make real progress towards social justice at the same time that cannabis is made safe and legal."
Gov. Phil Murphy, who said as a candidate for governor in 2017 that he would legalize recreational marijuana in his first 100 days in office, said New Jersey's "current marijuana laws have failed every test of social justice."
"I am disappointed that we are not able to get this done legislatively and that our failed status quo – which sends roughly 600 people to jail a week for possession, the majority of them people of color — will continue," Murphy said. "However, I have faith that the people of New Jersey will put us on the right side of history when they vote next November."
The public vote will come on Murphy's 1,023rd day in office. And even that won't automatically legalize it, as that would have to be done by the Legislature in separate legislation.
"The ballot referendum just delays the inevitable and brings us right back to literally where we are right now," said Bill Caruso, a steering committee member for New Jersey United for Marijuana Reform. "If a ballot referendum passes, and I will say big if, we are literally right back here again."
The Legislature is expected to vote to propose the constitutional amendment before mid-January, during the current legislative session.
If the proposal receives at least 24 of 40 votes in the Senate and 48 of 80 in the Assembly, it will immediately qualify for the 2020 ballot. If it falls short of that 60% supermajority though passes, it can make the 2020 ballot by being approved again in 2020, before mid-August.
Enter your number to get our mobile branded app
Assembly Speaker Craig Coughlin, D-Middlesex, committed the Assembly to a vote – and indicated it would miss the supermajority and require a second vote to make the ballot.
"We plan to pass the measure this year and next in order for New Jerseyans to have the opportunity to make the decision in November 2020 when we expect voter turnout to be high due to the presidential election," Coughlin said.
The announcement there would not be a lame-duck legalization vote came three hours after a Statehouse news conference at which the idea's supporters kicked off a new campaign centered around American Civil Liberties Union of New Jersey research showing the number of pot possession arrests up nearly 35% in four years.
Citing FBI crime data, the ACLU-NJ says the number of arrests for marijuana possession increased from nearly 28,000 in 2013 to 37,600 in 2017. That amounts to nearly 95 a day, on average, up from 66 a day three years ago.
"What's amazing to me is that as we get closer to legalization, that the arrest rate is actually going up," said Scutari, D-Union. "It feels as though that law enforcement in some way is saying, 'Let's get as many people as we can now, before we run out of time to get them.'"
---
---
More From New Jersey 101.5 FM