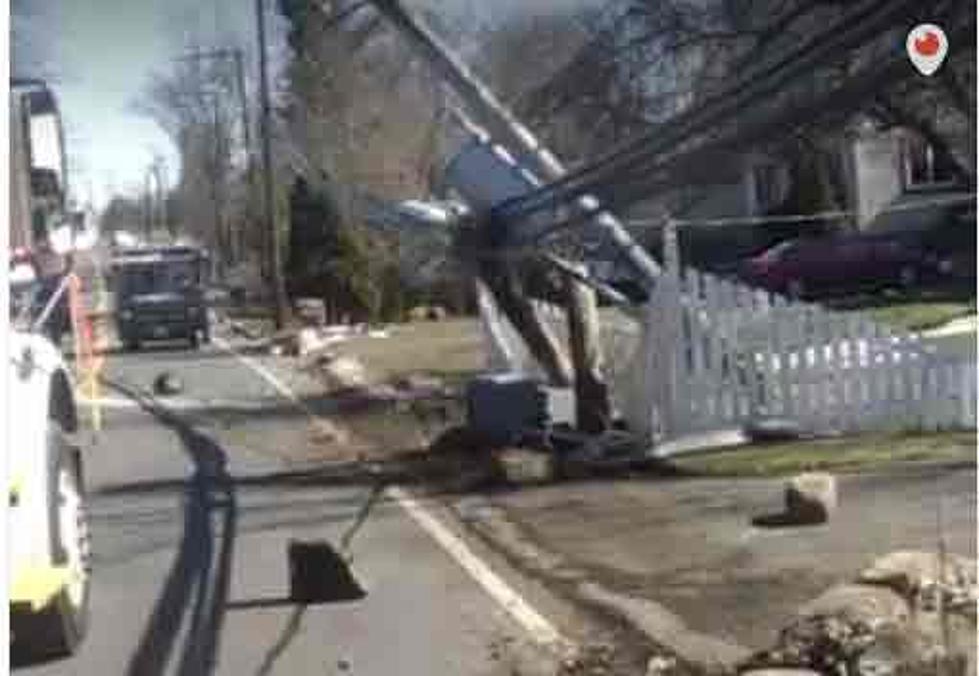 Truck crash knocks out Route 1 traffic lights, power in South Brunswick
Utility pole struck by a tractor trailer in South Brunswick (South Brunswick Police)
SOUTH BRUNSWICK —  A tractor trailer struck a utility pole, knocking out power to residents and traffic signals.
Police said the tractor trailer brought down the pole on Deans Rhode Hall Road near Georges Road, knocking out power to over 1,400 customers on Thursday afternoon.
Video showed part of the pole being supported by a  electric cable and a spill going across the road. The top of pole fell onto a fence in the front yard of a home.
As of 3:30 p.m., 635 customers were still in the dark, according to PSE&G's outage map.
Traffic lights on Route 130 at Georges Road and at Deans Rhode Hall Rd  and on Route 1 at Blackhorse Lane were also not working.
More from New Jersey 101.5:
More From New Jersey 101.5 FM