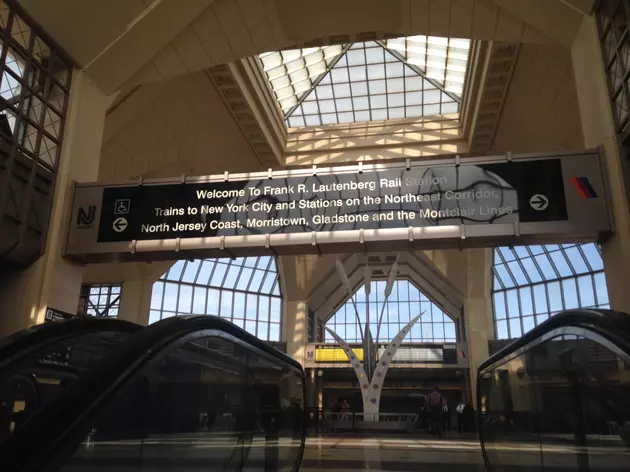 Trespasser strike briefly closes NJ Transit between Newark and New York
NJ Transit's Frank Lautenberg Rail Station in Secaucus (David Matthau, Townsquare Media NJ)
SECAUCUS — All NJ Transit service between Newark and New York was suspended on Friday morning.
The Amtrak Palmetto #89 had just left New York Penn Station bound for Savannah when a person was struck on the tracks near Secaucus Junction station around 6:10 a.m., according to Amtrak spokeswoman Beth Toll.
Northeast Corridor service was suspended in both directions and restored around 7 a.m. with 60 minute delays for NJ Transit trains.
None of the 135 passengers and crew on board the train were injured, according to Toll, who said Amtrak Police and NJ Transit Police are investigating the incident. The condition and identity of the person struck was not disclosed.
PATH was accepting NJ Transit tickets and passes at Newark Penn, Hoboken, and 33rd Street in New York.
NJ Transit buses and private carriers are accepting NJ Transit rail tickets and passes as well.
More from New Jersey 101.5:
More From New Jersey 101.5 FM