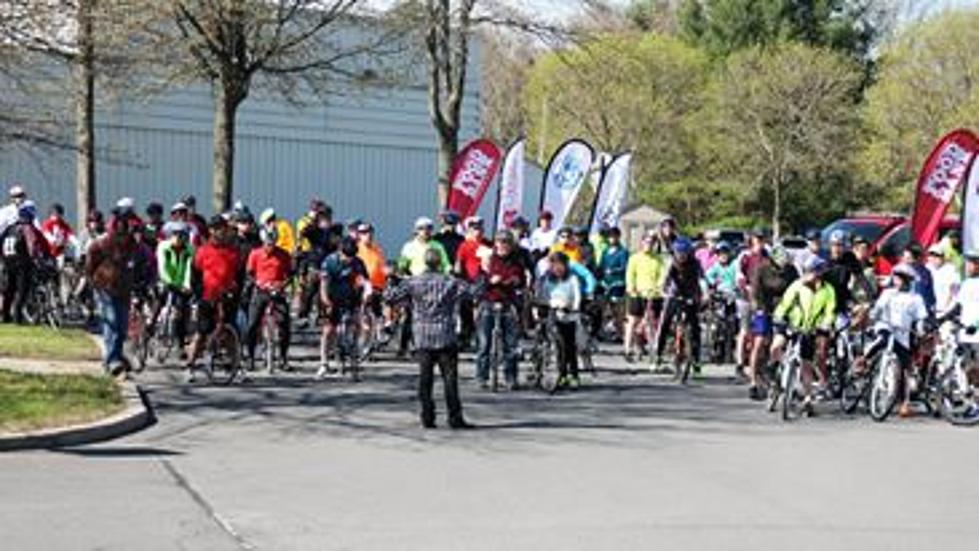 Tour de Franklin bike ride April 24 to support Franklin Food Bank
Photo courtesy of Frank Hasner/franklinfoodbank.org
For the 27th year, the Somerset County-based Franklin Township Food Bank is preparing for its Tour de Franklin charity bicycle ride, which will be held this year for the first time at Franklin High School.
"This is not a race," said Frank Hasner, the food bank's executive director. "It is actually a charity bike ride, so any level of person can do it and anybody can raise money for the food bank."
Hasner said many of the food bank's volunteers first got involved with the organization through the Tour de Franklin, the food bank's largest annual fundraiser. Those people are serving to further the group's mission of helping Franklin Township residents by providing them food assistance in an atmosphere of dignity and respect.
"We are a food pantry. Many people call us a 'food pantry on steroids' because we're not just this little closet," Hasner said.
Those in need of food are eligible to make use of the Franklin Food Bank a total of 15 times per year: once a month, and three additional times on top of that. Workers have recently been going to supermarkets to supply the food bank with things like dairy and frozen meats. Fresh produce is often available in the summer months, but there is a definite focus on basic groceries.
"It is a pretty consistent bag of all different staples: peanut butter, jelly, pasta, sauce, rice, beans," Hasner said.
This year's Tour de Franklin is scheduled for Sunday, April 24. It offers different start times for riders of all abilities and skill levels: from a full "century" ride (100 miles) to one-to-five mile walk/rides. Organizers are hoping for anywhere from 400 to 500 participants.
The Franklin Food Bank is a member agency of the Community FoodBank of New Jersey. For more information, visit franklinfoodbank.org.
Patrick Lavery produces "New Jersey's First News" and is New Jersey 101.5's morning drive breaking news reporter. Follow him on Twitter @plavery1015 or email patrick.lavery@townsquaremedia.com.
More From New Jersey 101.5 FM