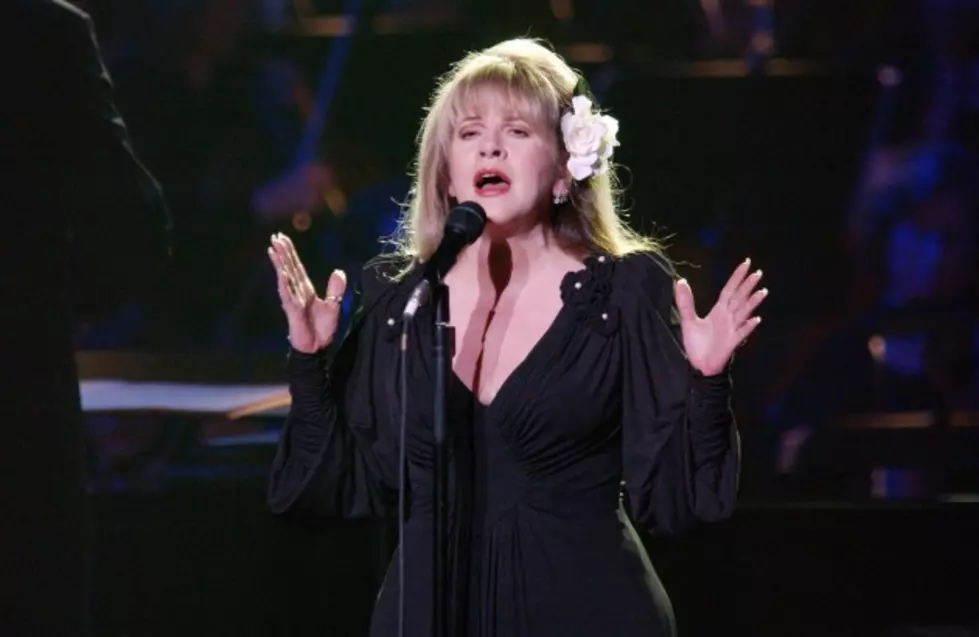 This Week in Music History
Stevie Nicks - Photo by Robert Mora / Gett Images
September 5th, 1981 - Stevie Nicks goes to No.1 on the album charts with Bella Donna. The album features Tom Petty on 'Stop Draggin' My Heart Around', and Don Henley on 'Leather and Lace'.
September 6th, 1980 - U2 kicks off the first leg of their UK 'Boy tour' at the General Woolfe in Coventry, England. The tour consists of 5 legs, 157 shows and would last through June of the following year.
September 7th, 1971 – David Bowie begins his recording sessions at Trident Studios in London for the concept album 'The Rise and Fall of Ziggy Stardust and the Spiders From Mars'. The album is loosely based on a story of a fictional rock star named Ziggy Stardust. The character of Ziggy was initially inspired by British rock 'n' roll singer Vince Taylor. Bowie had met Taylor during a mental breakdown where he believed himself to be a cross between a god and an alien.
September 8th, 1990 – Jon Bon Jovi hits No.1 on the singles chart with 'Blaze Of Glory'. The track appeared in the motion picture Young Guns II, for which it was originally recorded. Actor Emilio Estevez asked for Bon Jovi's "Wanted Dead or Alive" as the theme song for the film, but Jon ended up composing an all new theme song for the film's soundtrack instead.
September 9th, 2005 - Monmouth University hosts an international conference devoted to the life, work, and influence of Bruce Springsteen. The festivities included various live acts, plus keynote addresses by critics and music industry executives. The conference presented over 150 papers including Springsteen and American Folklore, Springsteen's Musical Legacy, Springsteen and New Jersey, and The Boss and the Bible.
September 10th, 1988 - Phil Collins is at No.1 on the singles chart in the UK with 'A Groovy Kind Of Love.'
September 11th, 1987 - Peter Gabriel cleans up at the MTV Awards, winning best video, best male video, best concept video, best special effects and five other awards for his hit 'Sledgehammer'.
More From New Jersey 101.5 FM