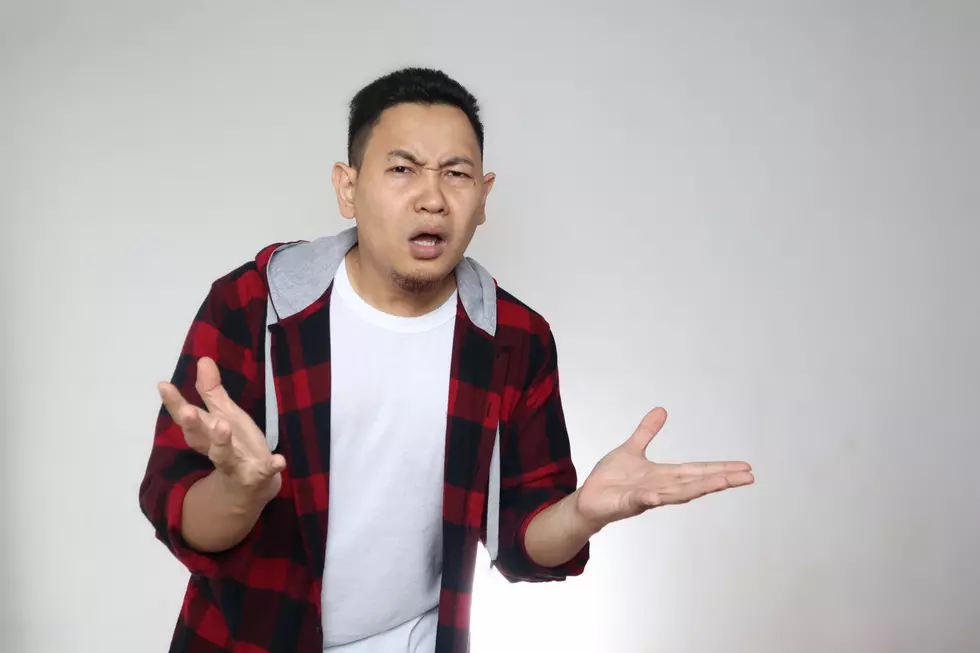 This guy's list of good NJ songs completely sucks (Opinion)
airdone
Whoever Jared Parker is he has a lot of explaining to do. And I'd bet the farm he didn't grow up in New Jersey. I'm wondering if he's even visited here. Ever.
So why am I mad at some Jared Parker? Unfair of me really. Except that he wrote a piece for a website called singersroom.com called "16 Best Songs about New Jersey of All Time."
First of all, of "all time" is a bold claim, kind of like when every diner declares they have "the world's best cup of coffee." Second, his list sucks. Not only for what's on it but for what's not.
Let me give just three quick examples.
He put this Chuck Berry song at the number 6 best NJ song. "You Can't Catch Me."
Sure it mentions the New Jersey Turnpike but that's about it. It's a song about running from the cops. A little too happy to capture any true New Jersey grit.
You want a REAL song about NJ and police? Try "State Trooper" on for size by a dyed-in-the-wool Jersey guy, Bruce Springsteen. It not only mentions the New Jersey Turnpike it also brings the line "'neath the refinery's glow." It's a dark, tense, Jersey song with true Jersey grit.
Then at number 9 was this awful Lyle Lovett song "Walk Through the Bottomland."
It doesn't even take place in New Jersey but instead in a Louisiana swamp. The only Garden State reference is a "New Jersey lady." Really? You don't know that's called a "Jersey girl?" Please.
OK, what did he put at number one? For his whole list you can visit here.
But number one? He picked an OK song but by the wrong guy.
I don't care that Tom Waits wrote it. It's not the best version of "Jersey Girl."
This is a distant second compared to Bruce Springsteen's live cover where you hear the crowd come alive at the line "cross that river to the Jersey side."
And what's truly awful about the list? The song that is the true New Jersey anthem, a song that's been offered as an official state song of New Jersey, "Born To Run," didn't even get included.
So many other great Jersey songs that didn't make this awful list and ones not by Springsteen.
How about Jon Bon Jovi's "Who Says You Can't Go Home?"
Or even X-Cops' "Welcome to New Jersey" with lines like:
Paid off judges, paid off lawyers, paid off cops
Shining lights
Bloody face
Rabid dog
Can of mace
He's from New Jersey
Now THAT is from someone who understands the Garden State.
Opinions expressed in the post above are those of New Jersey 101.5 talk show host Jeff Deminski only.
You can now listen to Deminski & Doyle — On Demand! Hear New Jersey's favorite afternoon radio show any day of the week. Download the Deminski & Doyle show wherever you get podcasts, on our free app, or listen right now.
Click here to contact an editor about feedback or a correction for this story.
9 Springsteen lyrics that won him the Woody Guthrie Prize
The award is given to artists from any medium who carry on the legacy of its namesake by speaking "for the voiceless with an understanding of how a platform can be used to shine a light on our world, showing us what needs to be fixed and how to fix it."
Every NJ celebrity with a star on the Hollywood Walk of Fame
Most affordable places to live in New Jersey
SmartAsset released a study analyzing the
most affordable places to live in New Jersey
. The eighth annual study weighed several factors, including taxes, homeowners' insurance, and home costs relative to the local median income.
More From New Jersey 101.5 FM