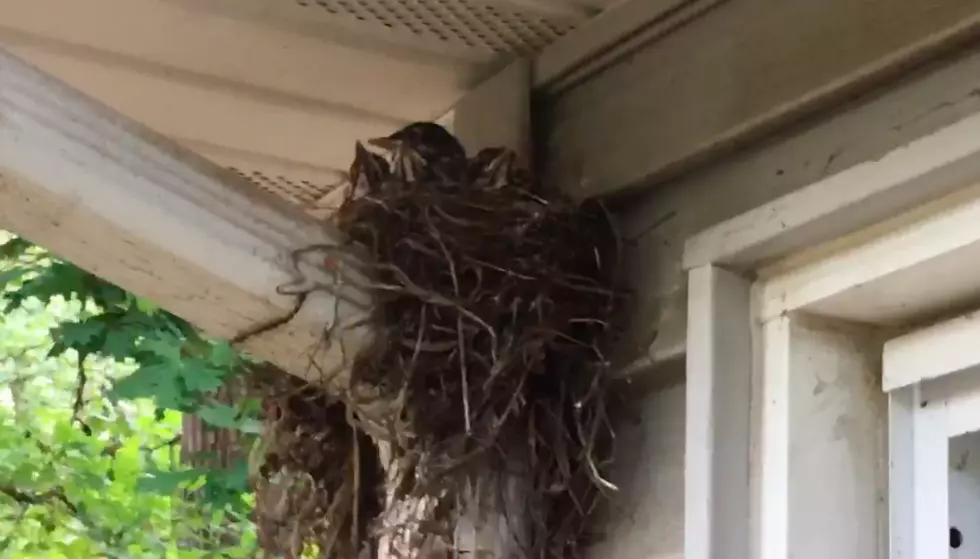 This crazy bird keeps screeching at me in my driveway!
Dennis Malloy photo
I should have taken action when I noticed the nest against my house a month ago. Actually, by then it might have been too late. About two weeks ago I started hearing loud chirping every time I got out of my car. It's a mother robin guarding her nest next to my downspout along a wall outside my house.
That must be around the time the eggs hatched and these little creatures officially entered our world, or should I say my world. It takes the baby robins between 10 and 15 days to leave the nest. So they're about ready. I took a closer look Thursday afternoon and decided to share it with you!
More from New Jersey 101.5:
More From New Jersey 101.5 FM