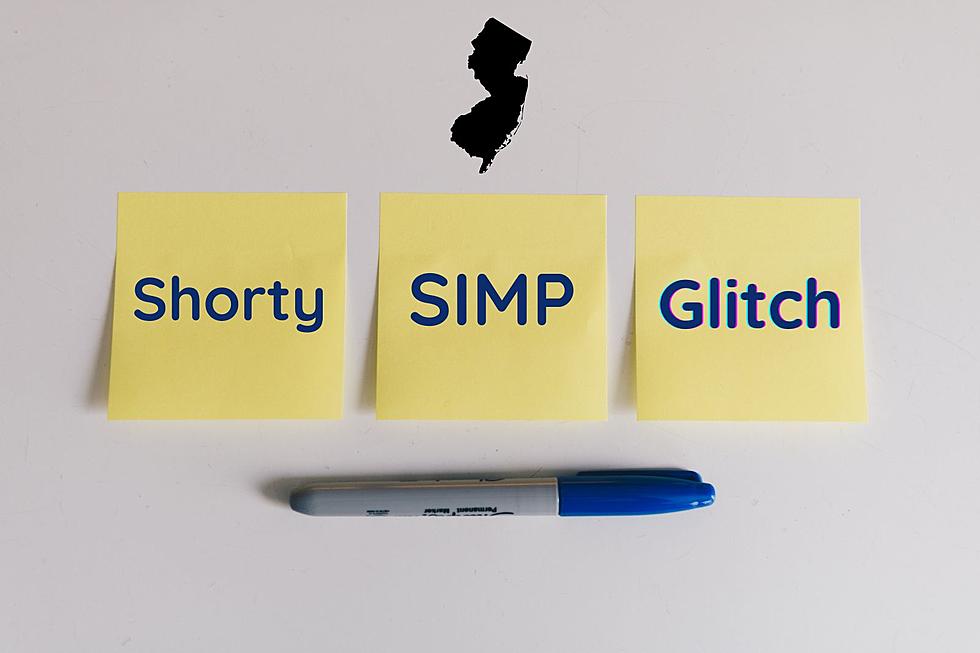 The most popular slang words in New Jersey are …
(Photo: Kelly Sikkema, Unsplash, Townsquare Media Illustration)
New Jersey has its own version of slang, which according to the Oxford Reference dictionary is "a type of language that consists of words and phrases that are regarded as very informal, are more common in speech than writing, and are typically restricted to a particular context or group of people."
Back before the internet, slang words tended to stick to a certain area and then over time slowly moved across state boundaries thanks to word of mouth and TV or music. But now, with the internet, these slang words move at alarming speeds and can catch on anywhere in the country.
Crossword Solver analyzed tweets to find the most popular slang words for partners, gaming, crypto, hip-hop, and Gen Z:
And here are the most popular words in New Jersey:
"shorty"— is the most common slang word for boyfriend/girlfriend in New Jersey
"glitch" — is the state's top gaming slang word
"simp" — Gen-Z's most-used slang word list in New Jersey
"crib" — is New Jersey's most popular hip-hop slang
But wait, that's not all the slang we have in New Jersey! I for one say "Mutz" for mozzarella cheese.
Here's what I got from my social media:
hoagie instead of subs
Steve Eccles
Pork roll - a type of processed meat that is popular in New Jersey
Richard Rutenberg
Taylor ham - another name for pork roll, depending on the part of New Jersey you're in
Shore - referring to the Jersey Shore, a popular beach destination in New Jersey
Exit 0 - referring to Cape May, the southernmost point in New Jersey
Bennie - a person who visits the Jersey Shore for the summer (usually from out of state)
Shoobie
Domenick Stellato
Jughandle Johnny - a person who is bad at driving and constantly has to use jug handles
Joisey - a slang pronunciation of "New Jersey"
Parmesan cheese, I know people who call it "shake cheese"
John Kensil
Left-lane d***
Chris McKelvey
Shmutz
Coleen Burnett
Fuhgedaboutit. Thank God that went away after the Sopranos ended. I mean it hung around for a bit longer than it should have but it eventually went away.
Andrew Satkowski
Opinions expressed in the post above are those of New Jersey 101.5 talk show host Steve Trevelise only. Follow him on Twitter @realstevetrev.
You can now listen to Steve Trevelise — On Demand! Discover more about New Jersey's personalities and what makes the Garden State interesting. Download the Steve Trevelise show wherever you get podcasts, on our free app, or listen right now.
Click here to contact an editor about feedback or a correction for this story.
Nasty NJ town nicknames — Have you heard of them?
Dennis & Judi asked their listeners for the nasty nicknames they've heard their towns referred to. How many have you heard? Which ones would you add?
The most Irish towns in New Jersey
Using most recent five-year data from the U.S. Census American Community Survey, we plotted the municipalities in New Jersey with the highest percentage of residents claiming Irish descent. Take a look!
More From New Jersey 101.5 FM