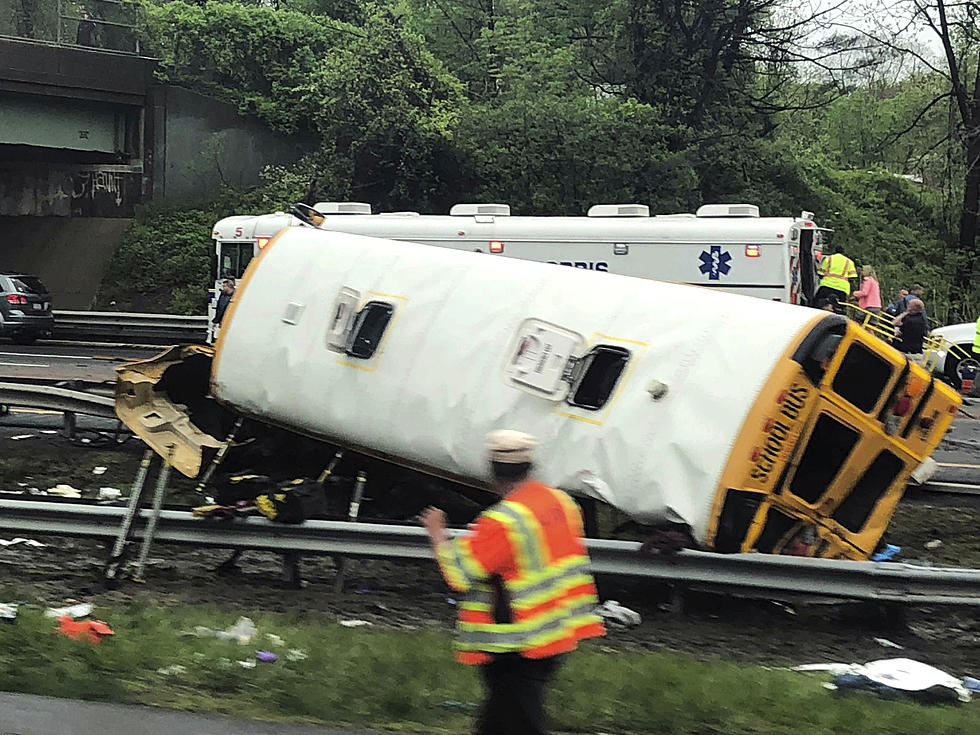 Should NJ upgrade school bus seat belt law?
(Manuel Absalon via AP)
TRENTON — Lap belts may have saved dozens of lives last week after a dump truck rammed into a school bus on Route 80, killing a 10-year-old girl and a Paramus teacher.
But as the victims continue to recover, a state lawmaker is renewing his years-long effort to upgrade seat belts on school buses.
State Sen. Samuel Thompson, R-Middlesex, is hopeful his four-year quest to pass legislation requiring three-point belts — which include a shoulder strap in addition to the lap belt — will come to fruition during special school bus safety hearings called by fellow state Sen. Joseph Lagana, D-Bergen.
"I've been trying for four years to pass common-sense legislation to protect students on school buses with three-point seat belts," Thompson said.
The Garden State passed its lap belt law in 1992, which applied to new buses, and today is one of just seven states that requires seat belts of any kind on all school buses.
Still, school buses are far safer than other vehicles on the road, accounting for an average of six deaths a year.
"The NTSB's recommendations confirm that the legislation I've proposed is the right approach to improve school bus safety for our children and other passengers," said Thompson. "It's hard to believe there would be any remaining doubt that this legislation should move forward."
Many of the students on the bus and first responders credited seat belts for preventing even more serious injuries.
The Morris County Prosecutor's Office said their investigation continues into Thursday's crash but had no new information. A Department of Transportation official who viewed traffic cam footage of the crash told New Jersey 101.5 that the bus, which had apparently missed its exit during a field trip, veered across three lanes of traffic before it was hit by the dump truck.
The family of teacher East Brook Middle School teacher Jennifer Williamson is preparing for her funeral on Thursday.
The family of Miranda Vargas, the fifth-greater who died in crash, visited a hospital where several of Miranda's classmates continue to recover.
"It's amazing they came right after what they've gone through," said Arnie O'Callaghan, whose son Brendan is waiting to undergo brain surgery.
"Right now he's just getting a lot of tests done. They said they had a little trouble with some right side eyesight," O'Callaghan said, adding that he is praying for all the children.
"They're sill fighting and that's all we can ask," he said.
A vigil for the victims will be held Thursday evening at Paramus High School.
More From New Jersey 101.5 FM