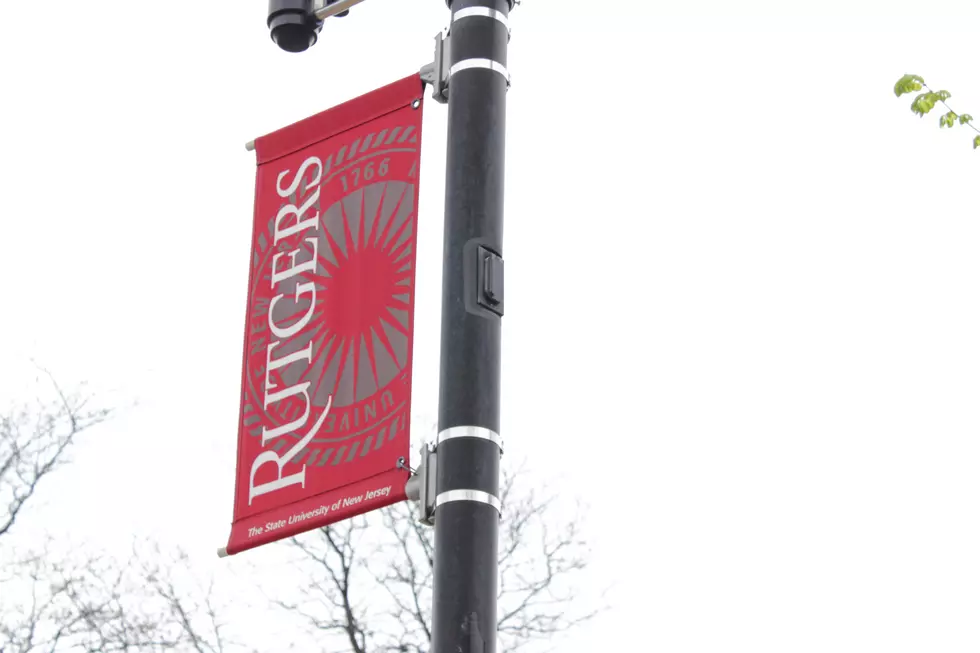 Rutgers announces one-of-a-kind program for autistic adults
(Connie Lee, Townsquare Media NJ)
Rutgers University is partnering with the Mel Karmazin Foundation to launch an initiative that establishes a center for adults with autism to live and work independently in the university setting.
The Rutgers Center for Adult Autism Services (RCAAS), to be located in two buildings on the university's Douglass Campus in New Brunswick, will offer up to 60 adults with autism, who are living off campus, with university jobs supported by clinical staff and graduate students. A second phase of the center will offer a pilot residential program for 20 adults with autism who will work on campus and live alongside Rutgers graduate students in an integrated apartment-style residence.
Mel Karmazin, former CEO of Viacom, CBS and Sirius XM Radio, has a personal connection to the issue. His grandson, Hunter, was diagnosed with autism at an early age. Thus, the Mel Karmazin Foundation, has been active in autism causes.
An estimated one in 68 children nationally – and one in 45 in New Jersey – are diagnosed with an autism spectrum disorder (ASD).  While these children have access to many services through high school, Karmazin realized the services diminish considerably once they leave public school systems.  That leaves adults with little support outside of their families.
"There is very, very little being done to provide resources for the adults with autism," Karmazin said.
In the course of meetings and research, it was realized that a college campus would be a perfect site for this type of center because:  it is always open, there's lots of jobs, access to different types of transportation, and recreational facilities.
"The campus environment of the university would provide for all of the needs for adults with autism," Karmazin explained.
The program will help place the individuals in different types of jobs, from the bookstore to the farm to the library, for an estimated 20-30 hours per week.
"The vision is that there would be jobs in virtually every area of Rutgers," Karmazin said.
The new center will be led by the Graduate School of Applied and Professional Psychology, which provides leading education and hands-on clinical training opportunities for students working with those challenged by ASD.  Officials believe it will also offer these graduate students great experience working with autistic adults before they begin working in that field.
Rutgers President Robert Barchi said the university intends to demonstrate how educational institutions can become part of the answer by providing a model that integrates academic research, student training and community inclusion of adults with ASD.
"Rutgers has tremendous autism expertise and unmatched services that can be employed to create a model unlike anything that currently exists," Barchi said. "The Rutgers Center for Adult Autism Services will become a hub, yielding the most advanced clinical and applied research in support of adults with autism. Ultimately, the findings that grow out of our work will help inform education, intervention and public policy."
Officials hope to make the program available to individuals as young as 21-years-old and offer long-term stability until they are, at least, 60-years-old.  The initiative will offer families peace of mind knowing their loved one has a safe and secure place to live with a good job and quality of life.
Karmazin believes the RCAAS can serve as a model nationwide.
"The excitement is that Rutgers is going to be an innovator in this area," he said.  "We hope that it will be a prototype because there is no better model that we can think of."
The goal of the RCAAS initiative is to raise at least $35 million to fund two buildings that would establish a centralized location for customized vocational and residential programs, student training and interdisciplinary research collaborations.
They are in the process of hiring an architect and are hopeful the announcement of the launch will cause an uptick in donations.
The first building, for which 50 percent of the funds have been raised, will house the workday program as well as staff offices, professional kitchen equipment, state-of-the-art computers, conference rooms and life skills teaching areas. It is slated to open fall of 2018. A second building nearby will accommodate 20 adults with ASD and 20 Rutgers graduate students living side by side. The apartment-style building will consist of one, two, three and four-bedroom residences, each equipped with its own kitchen as well as dining, living and laundry rooms.
"If it does work, I think there's the opportunity to do it across every university, or most universities, or some universities," Karmazin said.