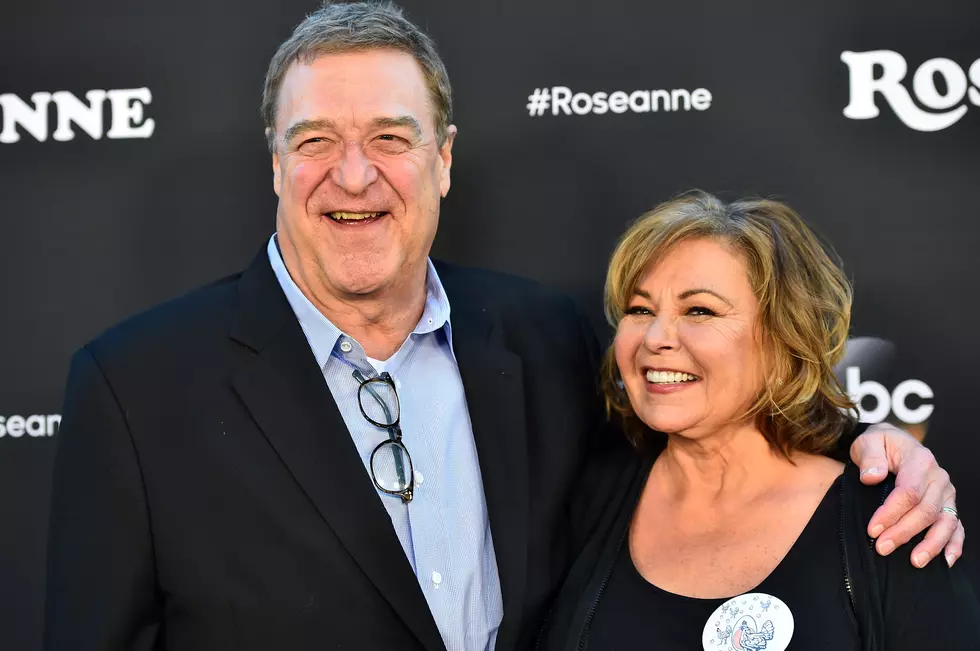 Roseanne's success gives Trump supporters a sitcom
Getty Images
Roseanne Barr has always been a rebel. She has seen the hole in the TV market created by the politically correct and filled it with a character who supports the one person you must never support if you want to stay on television, Donald Trump. Judging from the ratings of her reunited sitcom, it worked!
It seem like everywhere you go on television with the exception of Fox News, there's an anti-Trump sentiment. Late night hosts line up to bash him and those who didn't, like Jimmy Fallon, suffered for it until he got on board. You can't watch an awards show without an over/under on Trump bashing references. Even the NFL got into the act when he called those who wouldn't stand for the National Anthem "sons of bitches." That could be changing with Trump supporting "Roseanne."
The brought back '90s sitcom debuted to a 5.2 adult 18-49 rating and 18.2 million total viewers. That's 10 percent more viewers than the original series finale 21 years ago. Was this really all lost "Roseanne" love or was it a balance of the political spectrum?
Roseanne made it a point to let everyone know that, just like in real households, there would be political conflict among the characters which means there would be Trump supporters on television led by the star of the show. Until now, Trump supporters or conservatives or devout Christians had no where to go for sitcoms since Tim Allen's "Last Man Standing" was cancelled by ABC despite strong viewership. That's the same ABC that's now airing "Roseanne."
Comedy, like rock n roll, is all about rebellion and if you're going to go against the television grain, then you support Donald Trump. Roseanne gets that and has always been about rebellion as well as the middle class blue collar worker, many of whom support President Trump. Both are serviced in this show.
I think if the off the charts support for "Roseanne" continues, you're going to see the pendulum swing to more shows where some characters are either Trump supporters or conservatives. Once upon a time, all television was like that. It was also mostly in black and white. Things started to change when "All In The Family" premiered in 1971. Can the Connors be the new Bunkers? Will we see more of these type shows? Of course we will. But regardless of political stance they will need one very important and basic thing to succeed: they must be funny.
More from New Jersey 101.5:
More From New Jersey 101.5 FM