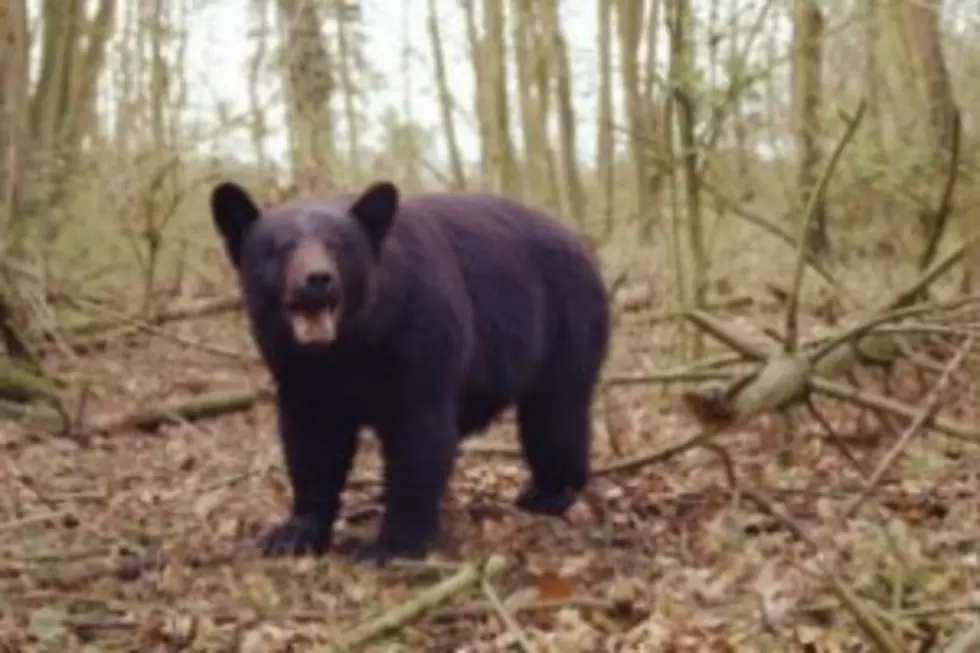 Officials: Bear that killed hiker was not rabid
Black bear (Henry King, Getty Images}
TRENTON, N.J. (AP) -- A bear that attacked and killed a hiker in a northern New Jersey nature preserve did not have rabies, according to state wildlife officials.
The information on the bear's necropsy was included in documents made public Tuesday night by the Department of Environmental Protection.
Darsh Patel, 22, a Rutgers University student from Edison, was hiking with four friends in the Apshawa Preserve late last month when they noticed the bear following them. The group scattered, and Patel's friends -- who were not injured -- called police when they realized he was missing.
A search team found Patel's body, which showed signs of a bear attack. Police then shot and killed the 302-pound bruin, which was about 30 yards away from the body and circling. The bear would not leave the area, even after officers tried to scare it away by making loud noises and throwing sticks and stones, and it eventually was killed with two rifle blasts.
The nature preserve where the attack occurred is about 45 miles northwest of New York City.
State and local officials have stressed that bear attacks are rare even in a region of the state that may have as many as 2,400 bruins in its dense forests. They said the attack was the first fatal bear-human encounter on record in New Jersey.
More From New Jersey 101.5 FM