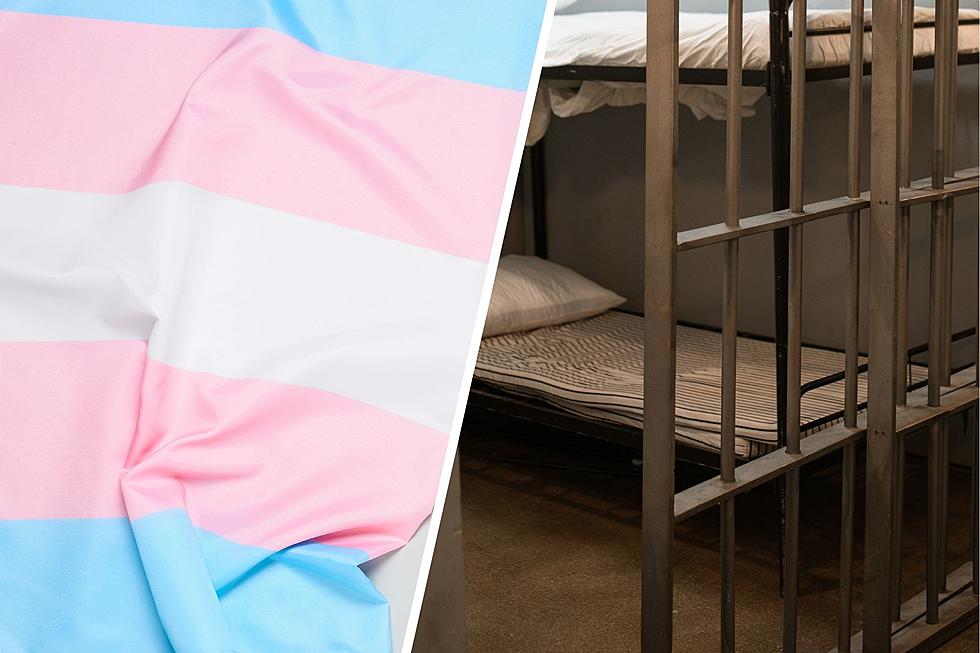 NJ spends $467K on prisoner sex-change operations, gender care so far this year
(Canva, Townsquare Media)
🔲 Some NJ trans inmates receive sex-reassignment surgeries while in prison
🔲 The state says it provides 'appropriate physical and mental health care deemed medically necessary by health care providers'
🔲 Untreated gender dysphoria means higher risk of depression, anxiety, suicide, advocates say
---
New Jersey taxpayers are spending hundreds of thousands of dollars a year on gender-affirming care and sex-change surgeries for violent and serious offenders behind bars.
In response to an inquiry by New Jersey 101.5, the Department of Corrections confirmed four such surgical procedures this fiscal year alone. Many people now refer to these procedures as gender-affirming surgeries.
It was not immediately clear how many prisoners have received gender-affirming surgeries in previous years — but one prisoner who did get the sex reassignment procedures did so while serving a 50-year sentence for the murder of a female sex worker.
That inmate — Michelle Even-charat — received an additional five-year sentence for making violent threats against prison administrators while she was at a men's prison before her gender transition. Last year, she married a fellow inmate while in the women's prison.
While state authorities would not comment on individual cases, New Jersey 101.5 can report about Even-charat's surgery because it was disclosed in the incarcerated couple's federal lawsuit opposing the state using the women's prison to lock up trans inmates who have not undergone gender-affirming surgery. The complaint was dismissed last year.
As of April, 93 prison inmates in New Jersey had a diagnosis on record that involves "gender identity," based on information supplied to the Department of Corrections by Rutgers University Correctional Health Care. The total incarcerated population in state prisons is 14,708, according to state data.
Rutgers University Correctional Health Care provides mental health and sex offender-specific treatment services to inmates, residents and parolees under the supervision of the New Jersey Department of Corrections, the Juvenile Justice Commission and the New Jersey State Parole Board.
"The New Jersey Department of Corrections supports the rights of incarcerated people to seek medical treatment for conditions related to gender identity and sexual health, and provides appropriate physical and mental health care deemed medically necessary by health care providers," the Department of Corrections said in a written statement.
🔲  Trans controversy at state's women's prison
Recent protesters in Trenton criticized trans inmates who have not undergone gender-affirming surgeries being housed in the state's only all-female prison, saying it leaves women more vulnerable to sexual assault.
While the bulk of public attention has focused on the scandal-plagued Edna Mahan Correctional Facility for women inmates, the Department of Corrections also confirmed that trans inmates are not limited to the women's prison, adding they do not comment on individual housing assignments.
🔲 Gender-affirming surgeries, NJ inmate hormone treatments total $466K in 2023
So what did the gender-affirming surgeries cost, in the grand scheme of the state's total corrections medical budget?
A fraction of a percent.
The total projected medical budget as of this month for inmates for the fiscal year was $167.3 million.
Costs to date for four gender-affirming surgeries totaled $351,659, although the hospitals may not have yet submitted all claims when the state provided New Jersey 101.5 with the data.
Additionally, the collective cost of hormone treatment for inmates within the same fiscal year totaled $114,807, as of late April.
All health care figures were projected numbers, as the fiscal year doesn't end until June 30.
🔲 Gender dysphoria means higher risk of depression, anxiety, suicide, advocates say
Advocates believe these surgeries are medically necessary for trans people while they remain incarcerated.
Christian Fuscarino, executive director of Garden State Equality, the most influential LGBT civil rights organization in New Jersey, said providing appropriate medical and mental health care to inmates with gender dysphoria "will not only promote their health and well-being but also ensure that they are treated with dignity and respect."
"There is broad agreement among medical and mental health professional associations that gender dysphoria is a serious condition that can cause significant distress," Fuscarino told New Jersey 101.5.
"The recommended treatment for this includes a range of medical and mental health interventions, such as hormone therapy and gender-affirming surgeries," he said. "It is important to note that denying or delaying access to medically necessary treatment for gender dysphoria can lead to negative health outcomes, including increased rates of depression, anxiety, and suicide."
Erin Vogt is a reporter and anchor for New Jersey 101.5. You can reach her at erin.vogt@townsquaremedia.com
Click here to contact an editor about feedback or a correction for this story.
Changes in NJ county populations since 2020
Census Bureau estimates of the change in county populations since the 2020 Census on April 1, 2020 also provide a glimpse into COVID-era trends, as that's roughly the same time the pandemic began. The list below sorts New Jersey's 21 counties by their total change between the Census and the July 1, 2021 estimate.
You're Not From Jersey Unless...
LOOK: 20 American foods that raise eyebrows outside of the US
Stac



ker
compiled a list of 20 unusual and uniquely American foods that might raise eyebrows outside the U.S.
LOOK: 25 must-visit hidden gems from across the US
From secret gardens to underground caves,
Stacker
compiled a list of 25 must-visit hidden gems from across the United States using travel guides, news articles, and company websites.
Play ball NJ: These MLB pros are from New Jersey
A fair amount of New Jersey born baseball players have made it to the majors. These pros, active to start the 2023 season, all have NJ roots.
More From New Jersey 101.5 FM