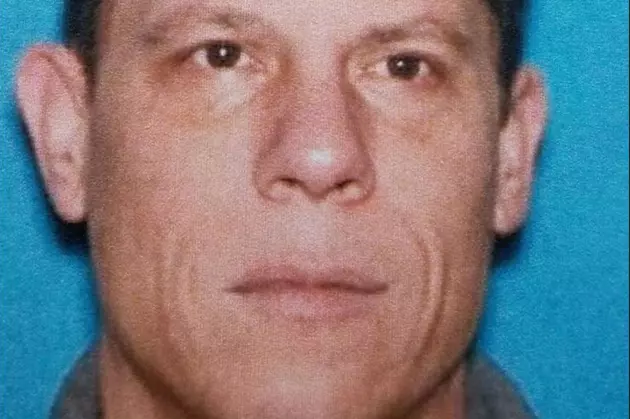 NJ sex offender targeted young girls for pics — again, cops say
Office of the Attorney General
EVESHAM — A man already listed as a convicted sex offender has been arrested after contacting young girls for explicit pictures and videos.
Joseph M. GraberIII, 48, thought he was contacting a 13-year-old girl in an online chatroom, portraying himself as a 16-year-old boy, according to Attorney General Gurbir S. Grewal. The "girl" was actually a detective from the New Jersey State Police Digital Technology Investigation Unit.
During the conversation, Garber asked the "girl" questions of a sexual nature and asked if she wanted to see his genitals.
When Graber sent the picture police were able to trace his screen name to an IP address, which was traced further back to Graber. The two communicated for around a month over social media, with Graber sending more pictures of himself, as well as video of him masturbating, Grewal said. In addition to the things he sent, he also asked the "girl" for "sexy videos" through a chat app.
After his arrest, police searched Graber's electronic devices and found that he had been sending similar material to other young girls. He was charged with third-degree endangering the welfare of a child impairing or debauching the morals of a child, and third-degree attempted showing obscene materials to a person under 18.
Grewal said in 2011 Graber pleaded guilty to attempted endangering the welfare of a child for sending a sexually explicit picture to a person he believed was a 12-year-old girl, but was in reality another police detective.
"The allegations against Graber reveal a serial sexual predator who invaded a children's chat room to find vulnerable girls to exploit," Grewal said.
Cases like Graber's can be a learning experience for parents whose children may be going into similar chat rooms and using apps like the one the man used, according to Veronica Allende, director of the Division of Criminal Justice.
"Cases like this one starkly illustrate the danger posed to children by sex offenders who use the anonymity of the internet to deceive and prey upon young victims," Allende said. "We urge parents to educate their children about these threats and monitor their children's use of the internet and social media."
If convicted of the charges Graber faces three to five years in prison and a fine of up to $15,000.
More From New Jersey 101.5
More From New Jersey 101.5 FM