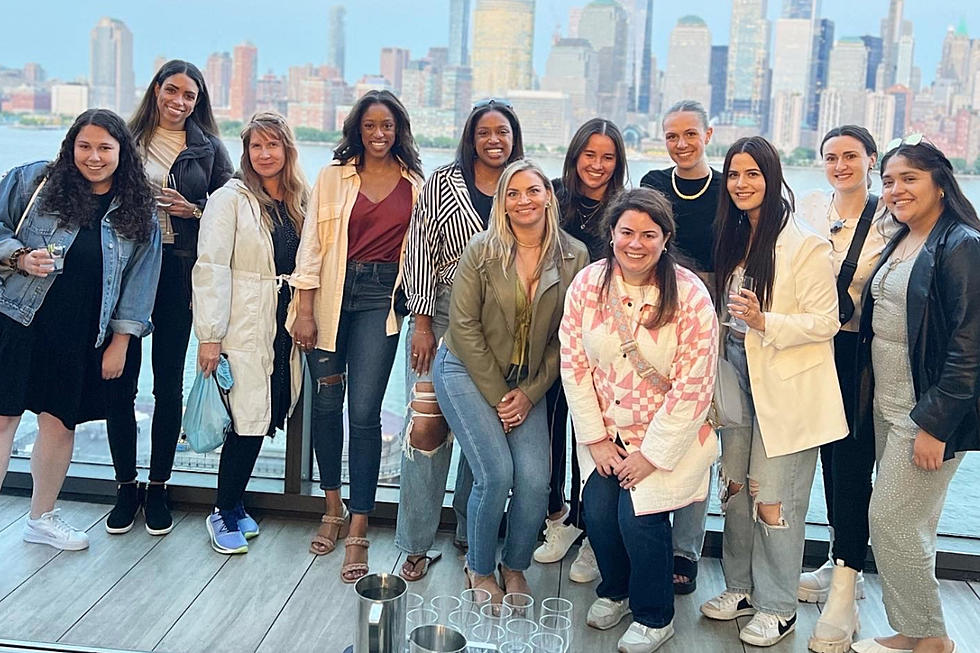 NJ media star expands into Asbury Park and people are freaking
Photo courtesy of Jen Tripucka
Around six months ago, I wrote on New Jersey 101.5 about a woman named Jen Tripucka and said she was absolutely taking the media/social media world by storm.
I talked about how she founded and runs a full-scale 6-figure media outlet complete with millions of organic readers annually, 5 employees/editors,15 freelancers, and a successful business she's been able to scale with several locations, with virtually no startup costs or investors.
I don't know Jen at all. I have never met her. But I feel like I do since she practically IS New Jersey. (And I thought I was!!)
Her brands are everywhere. The new spots that are opening, the places that you absolutely must go, the best place for pizza, clothing and coffee espressos. The sad business closings, and everything in between.
The Local Girl brands are a go-to source of mine when I need to write or talk on air about things that are happening in New Jersey.
Her brand and her websites are ubiquitous under the umbrella of thelocalgirl.com.
I wrote about how she founded the Uber popular hobokengirl.com and montclairgirl.com, must-reads for people in those communities, in Jersey City and in New Jersey at large.
Back then she was launching a program for budding media entrepreneurs called: Becoming The Local Girl: How to Create Your Own Online Media Business.
So, when her latest project, the Asbury Girl, popped up on my Instagram feed, not only was I not surprised, but i had been waiting for it and was thrilled. And so were so many commenters saying, "I've been waiting for you to get here!"
After all, having Jen's team of local editors in our local area is a great way to expose all of the amazing things that are happening in what I would consider to be the cultural Mecca of the state, Asbury Park and its surrounding areas.
A quick perusal of The Asbury Girl's new Instagram account shows that though it only launched at the end of May, it's already accrued over 11,000 followers. Her team clearly knows how to do this.
Jen keeps her finger on the pulse like no other content creator/influencer/modem day blogger/media entrepreneur I've ever seen. Look out for The Local Girl Media Groups new Instagram feed @theasburygirl — a guide to all things Asbury Park and the Jersey Shore. Oh and make sure to follow her other accounts as well.
The Asbury Girl team calls themselves "your jersey shore, BFF." And they are certainly proving to be just that.
LOOK: Do you know these 50 famous acronyms?
This list from
Stacker
features a collection of the most common acronyms and their meanings. Popular abbreviations include establishments like ACLU, YMCA, ad the AARP.
Most popular grocery stores in America
Opinions expressed in the post above are those of New Jersey 101.5 talk show host Judi Franco only.
You can now listen to Dennis & Judi — On Demand! Hear New Jersey's favorite best friends anytime, anywhere and any day of the week. Download the Dennis & Judi show wherever you get podcasts, on our free app, or listen right now.
More From New Jersey 101.5 FM