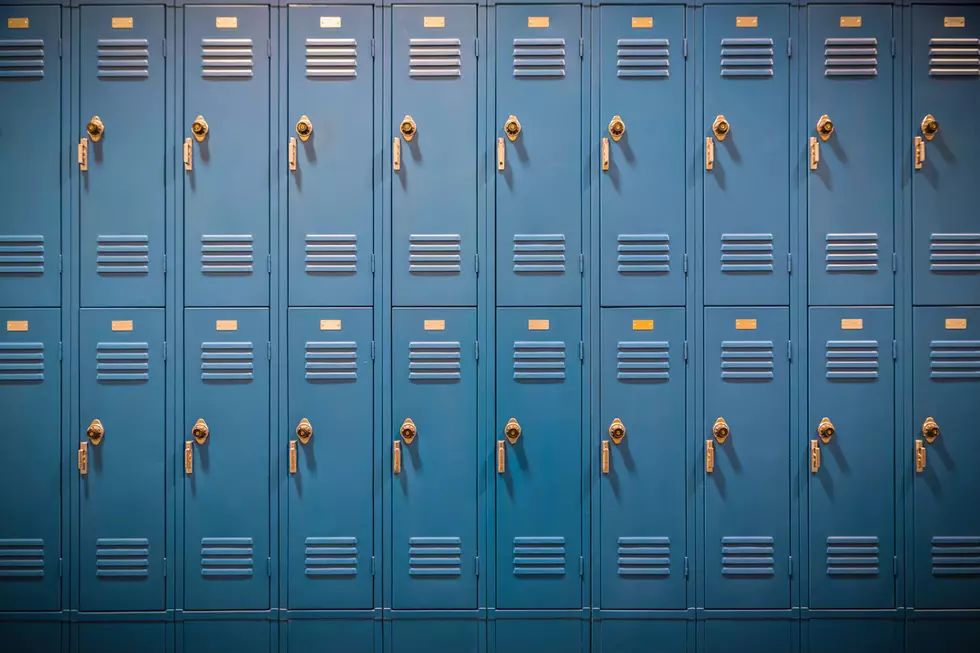 More NJ parents choosing other K-12 options (Opinion)
Adobe Stock
National School Choice week is coming up in a little over a week. It's become more important and apparent to parents that their kids might do better in another school.
Unfortunately, with the property taxes being so high, and much of that money going to public education, many parents just deal with the school system they have in their town.
There are options, although New Jersey does not offer online education like our neighbor Pennsylvania.
There are public charter schools, magnet schools, private schools and home education to choose from. You can find out more information and your options at School Choice Week/New Jersey.
More than 1 in every 6 children has switched schools since the pandemic and according to the National Assessment of Educational Progress there have been historic drops in math and reading scores last fall.
According to the NAEP report, New Jersey eighth-grade math scores dropped 11 points between 2019 and 2022.
Many parents feel they need other options to educate their kids if they can afford to. New Jersey spends an average of $20,670 per public school student each year.
You can search your school's spending and that of nearby schools at Project Nickel.
Between some of the new mandated educational requirements that many parents oppose to the lack of flexibility and quality in some public-school districts in the state, they want to know their options.
We need to find viable alternatives to the unionized government run schools that may have outlived their usefulness and diminished in quality. National School Choice Week is January 22- 28. Find out more about your options for your child's K-12 education.
Opinions expressed in the post above are those of New Jersey 101.5 talk show host Dennis Malloy only.
You can now listen to Dennis & Judi — On Demand! Hear New Jersey's favorite best friends anytime, anywhere and any day of the week. Download the Dennis & Judi show wherever you get podcasts, on our free app, or listen right now.
Click here to contact an editor about feedback or a correction for this story.
New Jersey high school graduation rates
The lists below show 4-year graduation rates for New Jersey public schools for the 2020-21 school year. The statewide graduation rate fell slightly, from 91% in 2019-20 to 90.6%.
The lists, which are sorted by county and include a separate list for charter schools, also include a second graduation rate, which excludes students whose special education IEPs allow them to qualify for diplomas despite not meeting typical coursework and attendance requirements.
Columns with an asterisk or 'N' indicate there was no data or it was suppressed to protect student privacy.
School aid for all New Jersey districts for 2022-23
The state Department of Education announced district-level school aid figures for the 2022-23 school year on Thursday, March 10, 2022. They're listed below, alphabetically by county. For additional details from the NJDOE, including specific categories of aid,
click here
.
Average SAT scores for all NJ high schools, 2020-21
Average SAT scores for the 2020-2021 school year are listed by county, from highest to lowest. Data includes the combined score, as well as the average scores on the math and reading/writing sections.
Participation rates show the share of 12th graders in the Class of 2021 who took the SAT in 2020-21 or in prior years.
High schools aren't listed if there is no data or the number of students participating was low enough that average scores were not publicly reported to protect student privacy.
See How School Cafeteria Meals Have Changed Over the Past 100 Years
Using government and news reports,
Stacker
has traced the history of cafeteria meals from their inception to the present day, with data from news and government reports. Read on to see how various legal acts, food trends, and budget cuts have changed what kids are getting on their trays.
More From New Jersey 101.5 FM