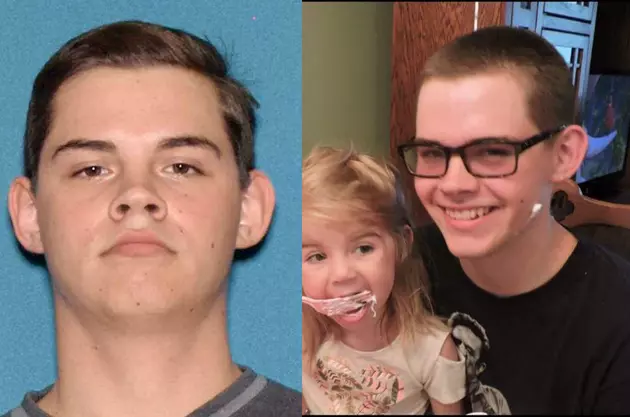 Missing NJ man was threatened before disappearance, loved ones say
Cody MacPherson (Pemberton Police Department/New Jersey Missing Report
PEMBERTON — A man was threatened in the hours before he went missing on Saturday, one of two young men from New Jersey reported missing in recent weeks, a person close to his family has reportedly said.
Cody MacPherson, 20, was at the home of a girl with whom he was romantically involved in the Browns Mills section of Pemberton on Friday night and was last seen on Saturday morning.
His brother Daniel's fiancee, Ashley King, told NJ.com that family members have learned there was a fight at the girl's home on Friday night and that someone threatened to harm him. It wasn't clear in the NJ.com report how the family came by that information.
Daniel MacPherson said earlier that Cody has run away before when he was upset or in trouble, but this time appears different. His phone had not been charged, which is out of character for him.
"He's always in contact with somebody. And now his phone hasn't been on for four days and he hasn't said a single word to anyone because literally everybody we know has contacted us and has no word from him," Daniel said.
MacPherson is described as wearing a black shirt and shorts, green Nike sneakers, and a hat. He has a tattoo on his chest and another on his hand that has been partially scratched off. He has brown eyes and wears glasses.
The Pemberton Police Department said anyone with information about MacPherson's whereabouts should call them at 609-723-8300.
The search also continues for Nick Pratico of Hamilton (Mercer), who was last seen on the campus of Mercer County Community College in West Windsor last Wednesday. Hamilton Police released two photos from surveillance video, of the 19-year-old in the school's student center getting an ID.
More From New Jersey 101.5 FM