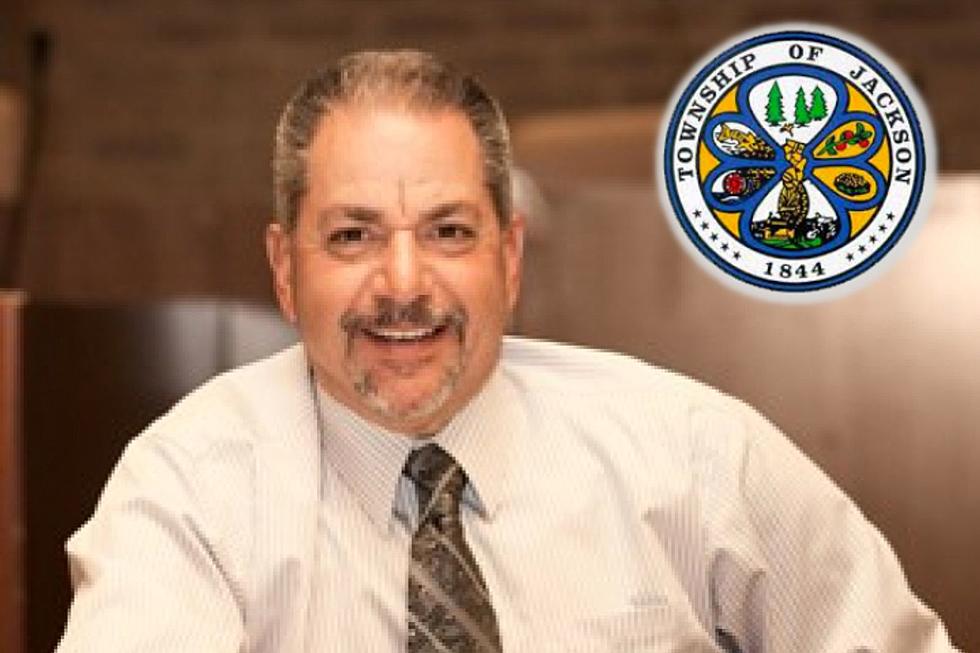 Jackson, NJ part time mayor gets big pay raise
Jackson Mayor Mike Reina cost of living pay raise (Jacksontwpnj.net)
🔵 Jackson's Mayor is getting a raise for the first time in over 14 years
🔵 The part-time salary is poised as a 'cost of living' increase
🔵 Reina has served as mayor since 2008
---
JACKSON — The township's longtime mayor has been cleared for a 45% raise, chalked up as a "cost of living" increase.
At its May 9 meeting, the Jackson Township Council approved amending the part-time salary of 65-year-old Jackson Mayor Michael Reina to $42,725, as reported by the Asbury Park Press.
The council voted 4-1 in favor of the mayoral salary increase, with Councilman Nino Borrelli casting the only dissenting vote.
Reina has served as Jackson's mayor since December 2008.
He won each subsequent election and had been allotted an annual, part-time salary of $29,500 — which was now being increased for the first time.
Reina earning six figures in full-time, Ocean County position
Between 2010 and 2015, Reina deferred his mayoral salary, as he was working for the state Department of Transportation.
During Gov. Chris Christie's administration, Reina served as a $78,000 "confidential assistant" in the NJDOT, as previously reported by the Asbury Park Press.
In 2015, Reina was appointed as the Ocean County roads department assistant superintendent of bridges, which is when he started collecting his mayoral salary again.
For that Ocean County position, his salary was $105,000 as of 2021, according to public records.
The APP report said that after Reina was hired as assistant superintendent of bridges, his own neighbor turned up to publicly object, saying that the position should require an engineering degree.
Over the nearly 15-year span of Reina's time as mayor, residential taxes have gone up in town by an average of more than $2,000, according to state tax records.
🔵 Jackson average 2008 residential tax bill: $5,885
🔵 Jackson average 2022 residential tax bill: $7,991
In November, Reina won a close re-election against fellow Republican, Council President Martin Flemming.
During his race, Flemming criticized the mayor as being at odds with the Township Council and responsible for newer housing developments. After losing, Flemming has continued on as Council President.
There are a few high-earning NJ mayors.
NJ mayors who make 6-figure salaries
As of 2023, there are at least a dozen full-time mayors around New Jersey making six-figure salaries for their positions.
Newark, Woodbridge and Elizabeth have helped lead the pack. Jersey City, Paterson, Edison and Wayne more recently adjusted their pay for the elected post.
Erin Vogt is a reporter and anchor for New Jersey 101.5. You can reach her at erin.vogt@townsquaremedia.com
Click here to contact an editor about feedback or a correction for this story.
Top 20 lowest property tax towns in NJ in 2022
In descending order, these 20 towns had the lowest average property tax bills in 2022.
Up or down? Average property tax changes in NJ in 2022
Below are the average property tax bills for every municipality in New Jersey last year.
The towns are listed from the biggest cut in the average bill to the highest increase. On the county maps, the deeper red color means a higher increase above 2% whereas the darker green signifies a smaller increase or a reduction.
Each listing also shows how the average tax bill is split among the county, school and municipal governments.
The 30 best rated schools in New Jersey
Here are the top 30 schools statewide, based on their 2021-2022 New Jersey School Performance Reports — involving scores for language arts, math and attendance. (For an explanation of how the state calculates the "accountability indicator scores" and overall rating for each school,
see page 90 of this reference guide.
)
Play ball NJ: These MLB pros are from New Jersey
A fair amount of New Jersey born baseball players have made it to the majors. These pros, active to start the 2023 season, all have NJ roots.
LOOK: 20 American foods that raise eyebrows outside of the US
Stac



ker
compiled a list of 20 unusual and uniquely American foods that might raise eyebrows outside the U.S.
LOOK: Here are the states where you are most likely to hit an animal
Hitting an animal while driving is a frightening experience, and this list ranks all 50 states in order of the likelihood of such incidents happening, in addition to providing tips on how to avoid them.
More From New Jersey 101.5 FM