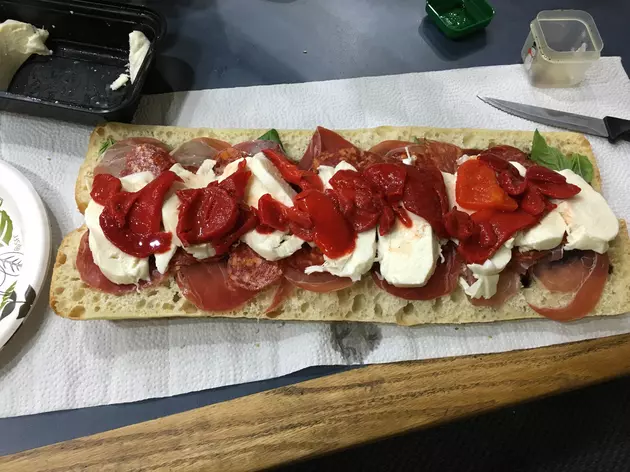 Is there REALLY a difference between a sub and a hoagie?
(Dan Tantillo/Townsquare Media)
The northern half of the state calls it a sub and the southern half calls it a hoagie. The other day one of our wonderful sponsors, Jersey Mike's Subs, brought in a bunch of subs for the staff. They were awesome as always.
This prompted a heated discussion between me and one of my co-workers (who I love like a brother) about subs and hoagies. Now, he's from North Jersey (he calls it Central Jersey. See my previous video on that one!) and I'm a hayseed from South Jersey. He claimed that a hoagie is different from a sub, as he described exactly what I always called a hoagie and he calls a sub.
So he did some research and came up with, yes a subtle difference.
With a sub, the bread is a softer roll cut all the way through and the top is separated from the bottom of the roll. With a hoagie, a harder roll is preferred and the roll is split and the contents (generally the same) are stuffed into the roll and folded closed at the completion.
So I learned something new! I love when that happens. By the way, there is a sandwich place in Surf City on LBI (just about in the middle of the state) called 'Suboagies' that tries to make everyone happy. Kudos to them!
Tomorrow I will video the making of a Sicilian variation of the sub/hoagie that I ate when I was in Sicily with my kids a few years back. My mouth is watering already! We even have our own topping for our hoagies! They sell it in my local supermarket today in "South Jersey."
Do you believe that there is a difference between a sub and a hoagie? Take our poll below:
More from New Jersey 101.5:
More From New Jersey 101.5 FM