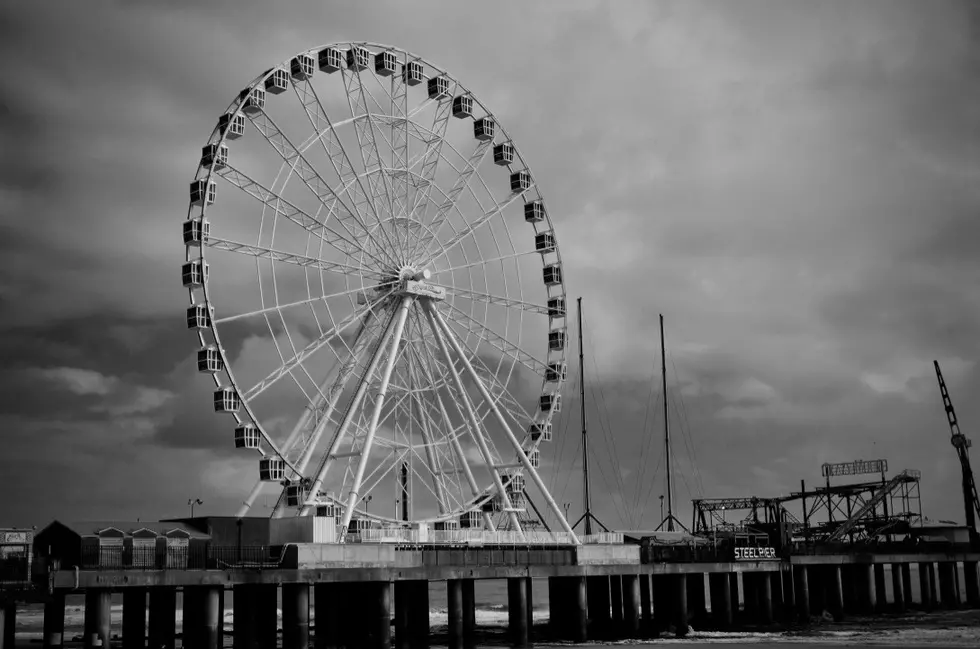 Is the Steel Pier Observation Wheel FINALLY opening soon?
(Trisha Walsh)
It's up. It's been up. It looks ready. It's looked ready for months. Technicians are putting the final touches on the wheel at Atlantic City's Steel Pier.
In a conversation with one of the owners of Steel Pier, Anthony Catanoso, he told me that it should be open by the end of this month. The wheel will operate year round with it's 40 climate controlled gondolas. So even in late November, people will be lining up to be some of the first to get a view from 230 feet in the air above the South Jersey coastline.
The open date has been pushed back several times this year, with it's original open date set for Memorial Day 2017. Since then getting all of the parts of this massive project just right have pushed back the open date several times.
You can be pretty confident it will be operational by the end of this month and for sure by the end of the year. I will be sure to let you know as soon as I get a firm date.
More from New Jersey 101.5:
More From New Jersey 101.5 FM