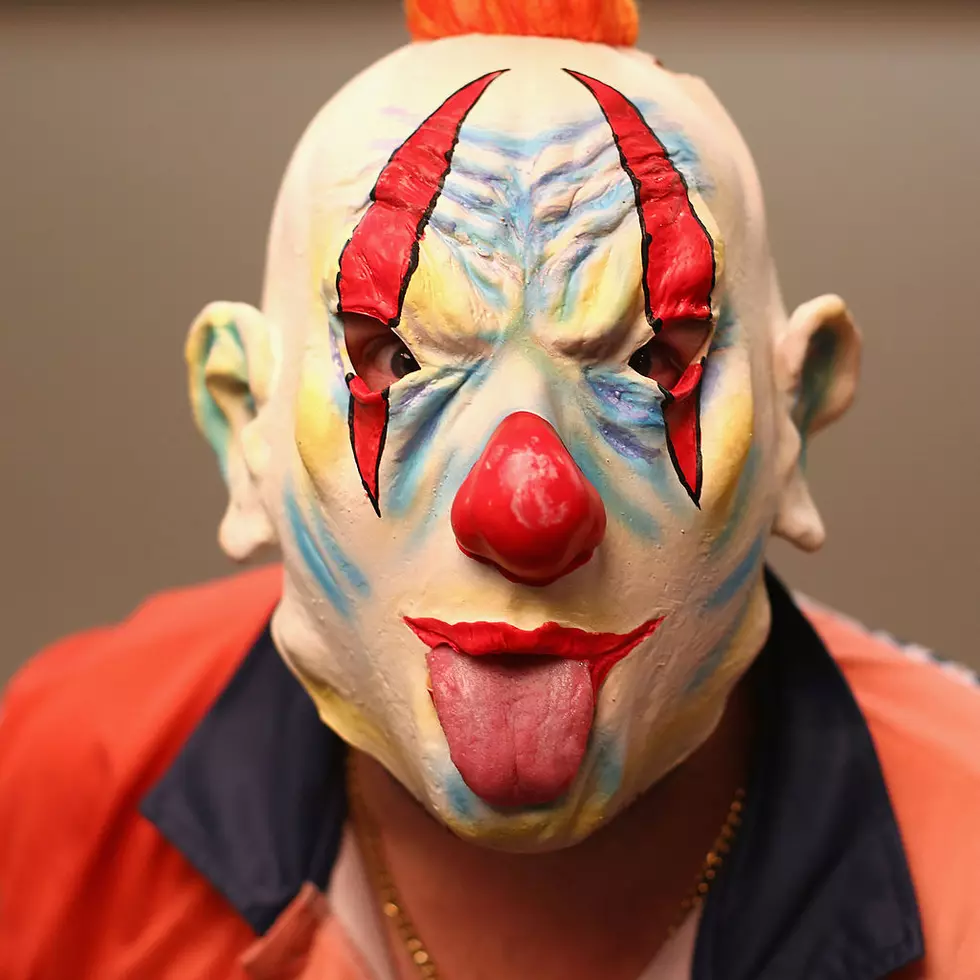 How a 'creepy clown' scare wasted an entire police department's time
Evil clown (Mark Kolbe/Getty Images)
TRENTON — "Creepy clown" sightings continue around New Jersey — but most are turning out to be bogus.
Monroe Township police in Gloucester County said two teens reported a clown assaulted them with a "sharp stick" at Heritage's Dairy Store on Glassboro Road last Thursday night and then ran off. According to police, the entire shift's worth of officers responded. But the teens confessed to making up the story because they were late for their curfew, police said.
The teens were released to their foster parents and no charges were filed.
Fourth-graders at the Frank J. Dugan Elementary School in Marlboro told teachers they saw a clown in the woods last Thursday. A police search of the area and a review of surveillance video turned up nothing, according to police.
Statewide clown sightings — few real, most bogus — have led Montclair to ban clown costumes from classroom Halloween parties while Roselle Park suggested that people think twice about wearing such costumes, and warned residents risk criminal prosecution and civil liability resulting from any behavior that could be perceived as suspicious or threatening on social networks or on the street. They also said that anyone dressed as a clown carrying anything that could be seen as a weapon could face criminal charges and "potential danger."
More from New Jersey 101.5